Stephen O'Mara, of Strand House
References:

Sources partially consulted:

O'Mara papers in [UL Archives]. IE 2135 P40.

Dates 1843-1991, but mainly 1916-59. Donated 2013. Catalogue 2016 by Anna-Maria Hajba.
Mainly papers of Stephen O'Mara of Strand House. Also photos. Also a collection of Kate O'Brien papers.
Includes handwritten family tree by Peter O'Mara.

Sources yet to be consulted: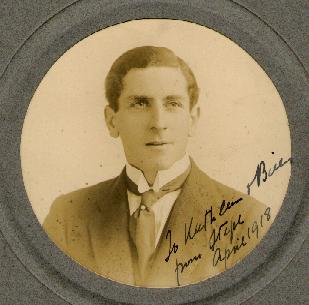 Stephen O'Mara, Apr 1918, age 34 yrs.
Stephen O'Mara
(see
here
),
Stephen Mary O'Mara, of
Strand House
, Limerick (his father's house),
born Jan 1884,
educ Christian Brothers, and
Clongowes
.
He is not at home in census 1901, must be at boarding school.
Listed at Strand House with father in census 1911, listed as "Director" of bacon factory.
Went to
Connie von Trapp's wedding, Austria, 1914
.
Revolutionary in 1916-23:
He joined Sinn Fein after 1916 Rising.
Listed as bacon merchant, living Strand House, at marriage.
He mar 5 Feb 1918, Limerick Cathedral [GROI] to Nancy O'Brien.
Appointed member of Sinn Fein Standing Committee (or "Ard Chomhairle") for Dec 1918 general election.

Mayor of Limerick, 22 Mar 1921 - Jan 1922 (elected for rest of his predecessor's year). See the Town Hall, Limerick.
He took over as Mayor of Limerick after his two predecessors were murdered by the Black and Tans on 7 Mar 1921. (Before them, the Mayor was his brother Phons.)
Stephen condemned the Black and Tans, and they targeted him.
"[Stephen] O'Mara too was a brave man, as a number of attempts had already been made on his life." [Hannan, 1997]
A special steel door was fitted upstairs in Strand House, everyone slept behind it. He had "a bodyguard of picked men" [obituary].
He was arrested by the British Apr 1921 and imprisoned for one week in Limerick gaol.
See Apr 1921 interview of his father.
It was him (NOT his father) who was appointed Trustee of Dail Eireann Funds when his brother Jim resigned May 1921.
His obituary says he too raised funds in the US, in 1921, and was the underground government's Special Envoy to the US.
He opposed the Treaty (taking a stand against his own brother, Jim). He was the only O'Mara who went anti-Treaty.
He and de Valera were now both Trustees of the money raised by Jim for the Irish Republic, and both anti-Treaty Republicans. They argued that the money should go to the Republican side. The other trustee, Bishop Fogarty, supported the new Free State government. [Lavelle, 1961] describes the dispute, which carried on into the Civil War and beyond.

Mayor of Limerick, Jan 1922 - Jan 1923 (second term). Re-elected Mayor Jan 1922, when he was led in triumph from his house to the Town Hall by the IRA.
The Limerick Crisis, Feb-March 1922: In early 1922, when British forces were leaving Limerick, pro-Treaty and anti-Treaty forces faced off over who would control the barracks being evacuated. The situation was very tense. The Mayor Stephen O'Mara negotiated a compromise in Mar 1922 that avoided conflict breaking out for now. See [Corbett, 2008].
But Civil War broke out nationally in June 1922.
During the Civil War he was arrested at Roscrea 9th Dec 1922, imprisoned by Free State. The family were very worried that he would be executed.
Mayor of Limerick, Jan 1923 - 1st Oct 1923 (partial third term). Resigned 1st Oct 1923.
His biography in [Thom's Irish Who's Who, 1923] describes him as an "Alderman", and as "Managing Director" of "O'Mara, Ltd., Bacon Curers", living Strand House.
Strong supporter of Fianna Fáil (founded 1926).
Stephen and Nancy had no children, decided to adopt.
Nancy was in London for medical treatment in Mar 1927. Stephen went home. She stayed for a while (her sisters were there) and visited adoption agency in London. Saw little boy (Peter, born Sept 1925), he ran over to her.
They adopted him. They baptised him on 19 March 1927.
Stephen founded bacon factory in Claremorris, Co.Mayo, 1930.
Founded bacon factory in Letterkenny, Co.Donegal.
Member of the Government Commission on Vocational Organisation 1930s-40s.
Chairman of O'Mara's bacon company at time of O'Mara's centenary, 1939.
He was NOT a Senator (that was his father).
Stephen demolished Strand House c.1943.
He built a second "Strand House" at the site in 1943 and lived there until his death. (This house is also now gone.)
Article, think 1957 describes him as Chairman of O'Mara Bacon Factory.
Obituary describes him as Chairman of O'Mara Ltd and of the Claremorris and Donegal Bacon Companies.
Aodogán O'Rahilly remembered him sitting on the University Committee c.1957/58.
Appointed to Council of State by President Eamon de Valera Oct 1959.
Stephen dies, 1959:
In 1959, the family moved out of the second Strand House. They moved to the next door house, Ivy Bank, Ennis Rd, Limerick.
Stephen organised the move, but died before moving in.
He died Mater Hospital, Dublin, Wed 11th Nov 1959, age 75 yrs.
See obituary,


Limerick Leader, 11th Nov 1959.
Funeral Fri 13 Nov, Gardiner St Church, Dublin (his brother's church), bur Mount St. Lawrence cemetery, Limerick.
The O'Maras re-named Ivy Bank to "New Strand House".
Nancy died 11th Feb 1975,
bur Mount St. Lawrence cemetery, Limerick.
Stephen and Nancy had adopted issue:
Peter O'Mara,
Peter Joseph O'Mara.
He was an abandoned baby found in London in 1925.
Birth cert says he was born around early Sept 1925, location unknown, parents unknown, and "abandoned on 5 Oct 1925, aged about 4 weeks, at the children's day nursery, British Empire Exhibition, Wembley Park".
Birth cert gives him the name "Peter Johnson", though it says identity of both parents unknown. It is not clear whether he was given that name when he was placed in care or if it was attached to clothing etc. when he was abandoned.
Baptism entry gives birth date of 8 Sept 1925, but this would be just an estimate (taking away exactly 28 days).
He was baptised as "Peter Joseph O'Mara" on 19 Mar 1927 by the O'Maras, at Corpus Christi RC church, Maiden Lane, Covent Garden, London.
Aug 1927 letter about the adoption agrees no one can know his exact birth date.
He mar Mary O'Connell.
They lived New Strand House, Ennis Rd, Limerick.
He died 3rd May 1977, age 51 yrs,
bur Mount St. Lawrence cemetery, Limerick.
Mary sold New Strand House 1994.
Peter and Mary had issue:




Anne O'Mara.
Clare O'Mara, mar Thomas Hannigan and had issue:

Peter Hannigan.
Michael Hannigan.
Thomas Hannigan.
Elizabeth Hannigan.

Stephen O'Mara.
Peter O'Mara.
Mary Agnes O'Mara.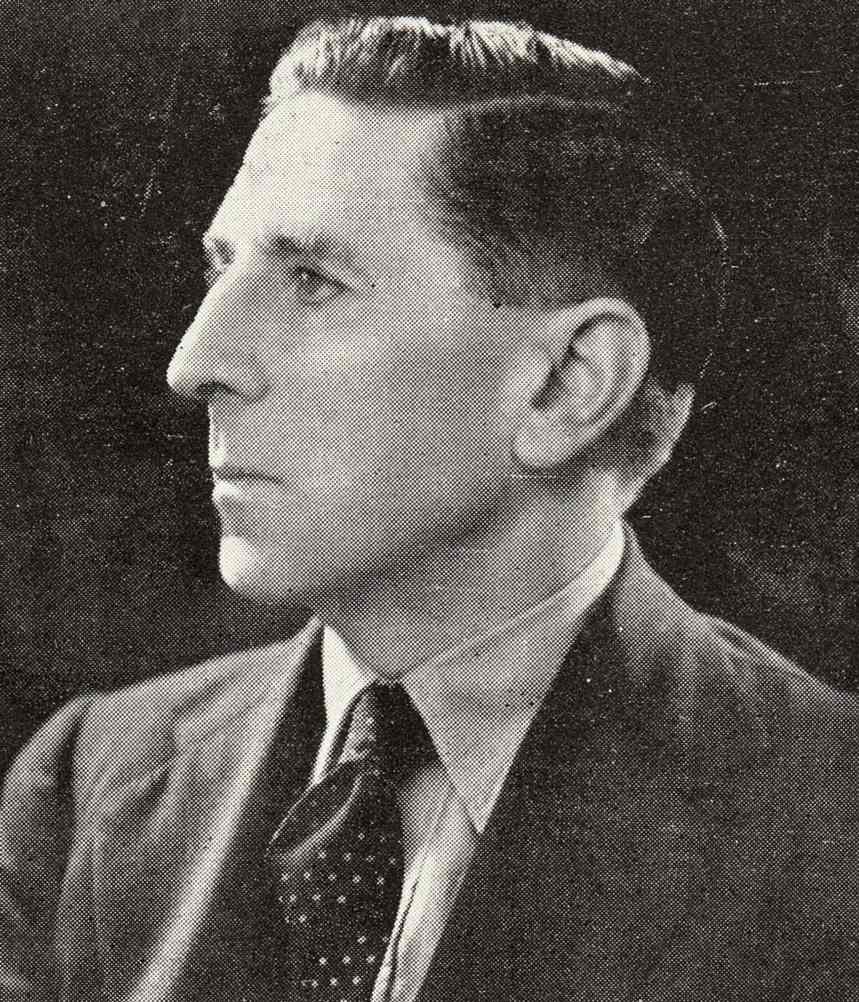 Stephen O'Mara.
Photo of the Directors of O'Mara's at
O'Mara centenary dinner, 1939
.
See
larger
and
full size
.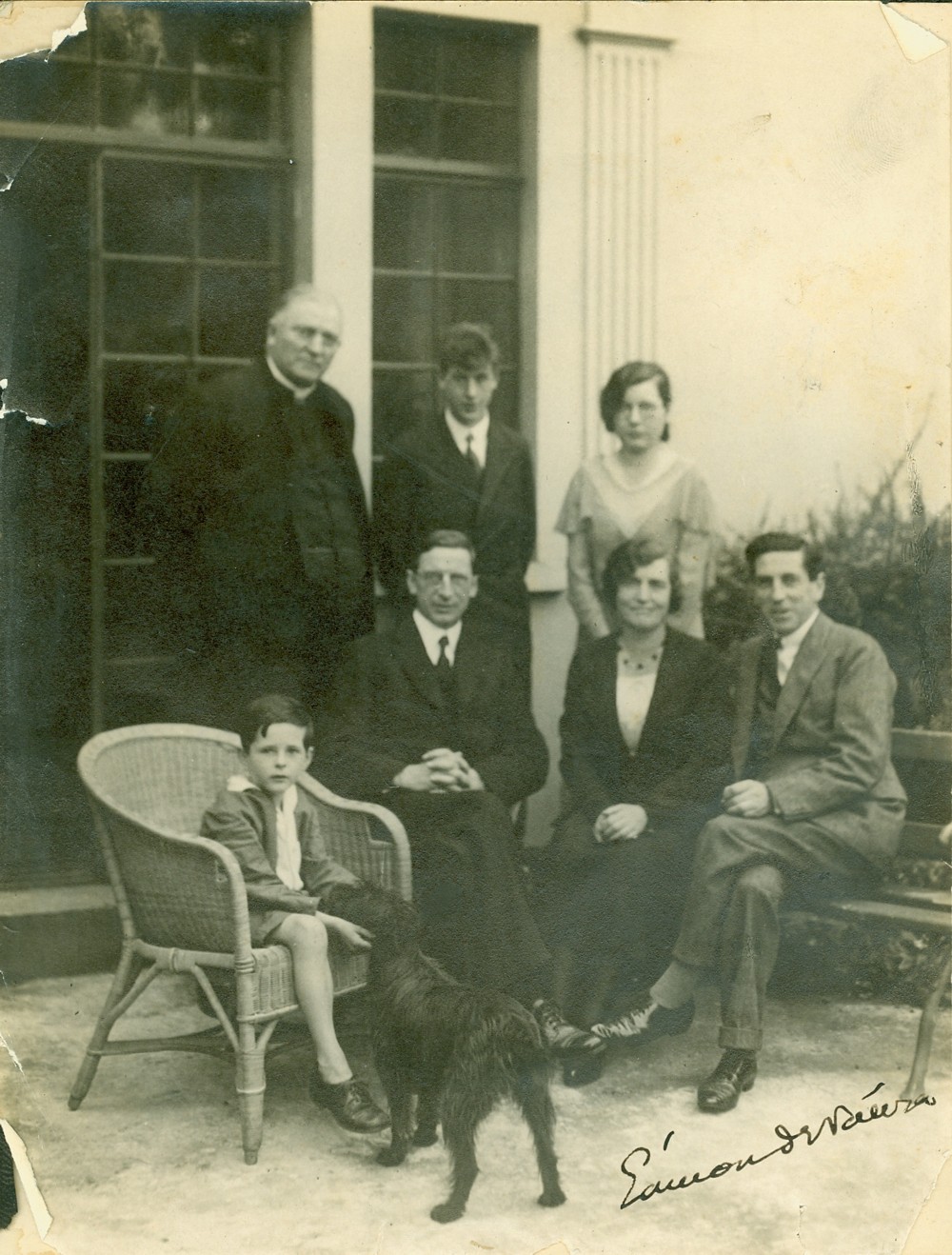 Eamon de Valera with the O'Maras in 1932.
Standing: Unknown.
Seated left to right: Peter O'Mara, Eamon de Valera, (unknown, maybe Mary Rynne), Stephen O'Mara.
Location: Thought to be a side door of Strand House.
See full size.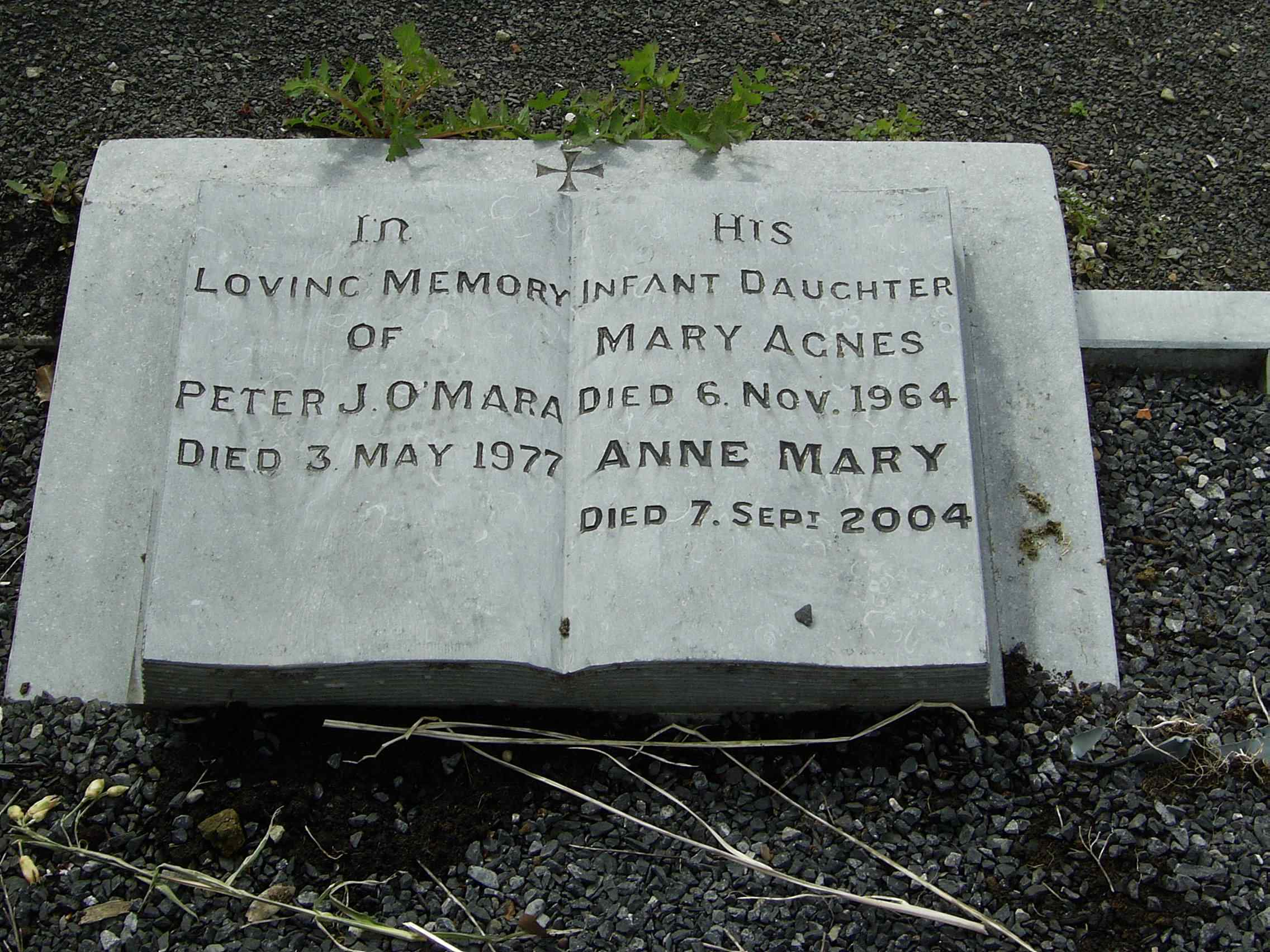 Grave of Peter O'Mara, Mount St. Lawrence cemetery, Limerick.
Photo 2006. See full size.
See also 2009 shot courtesy of Richard Humphreys.
See also unused grave nearby, 2009 shot courtesy of Richard Humphreys.
---