Conyers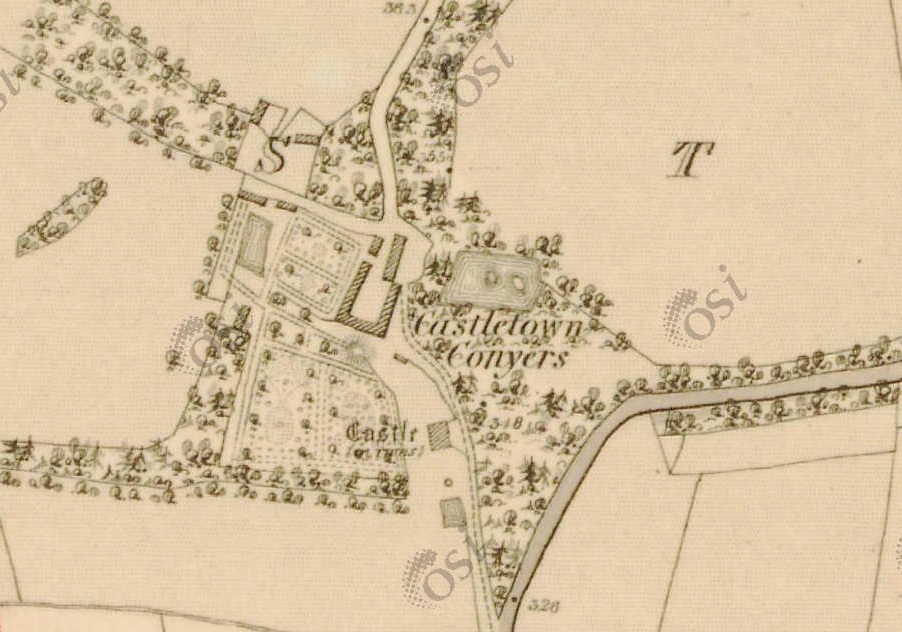 Castletown Conyers, Co.Limerick, on
1829 to 1842 map
.
Near the Co.Cork border. Between Newcastle West, Co.Limerick, and Charleville, Co.Cork.
See
modern map
and
street view
of entrance.
Rev. Edward Conyers,
Edward Fitzgerald Conyers, born 1789,
of
Castletown Conyers
, Co.Limerick.
See
thepeerage
.
See
entry
in
tree
by
Brian Conyers
.
He was
Rector of Knockane
(the church at
Churchtown
), near Killarney, Co.Kerry.
See
[Ardfert and Aghadoe Clergy, p.141]
.
Listed as Rector of Knockane at mar. Also listed as of Killarney.
He mar 1822 to
Catherine Blennerhassett
[born 7 July 1791, descendant of
Edward III
].
They lived at
Knockane Glebe
.
Living Knockane Glebe when Catherine's brother
William Blennerhassett
died 1835.
Rev. Edward's father died 1837. His older brother Charles inherited Castletown Conyers, but died 1854 without heir.
Rev. Edward's family inherited Castletown Conyers.
He died 1856.
Catherine died 1869.
They had issue:
Rev. Charles Conyers,
born 1823,
of Castletown Conyers, Co.Limerick.




Capt. Robert Rowland Conyers,
born 1826.




James Grady Fitzgerald Conyers, born 1831,
mar 1859 to Helen Mary Walker,
had issue:

Edward Fitzgerald Conyers,
mar Alice Vesey Brown,
he died 1947.

Francis Grady Conyers, died 1933.
Charles Augustine Conyers, died 1925.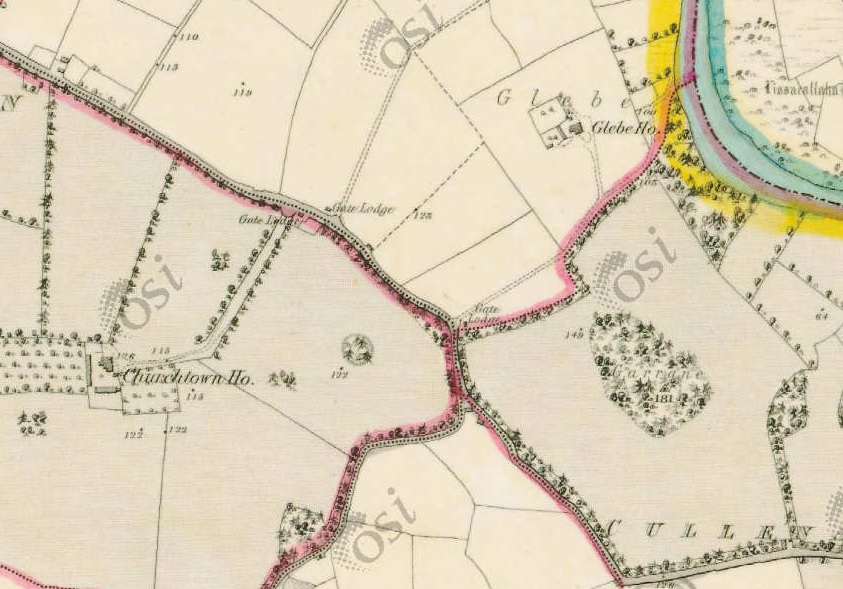 Glebe House, NE of
Churchtown House
, Co.Kerry, a bit E of Knockane Church.
From
1829 to 1842 map
.
See modern
satellite view
.
See
street view
of entrance.
---