Lindsay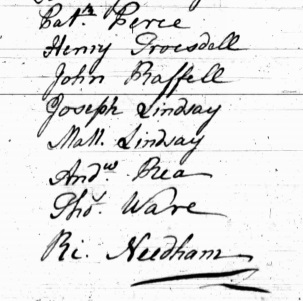 Joseph Lindsay and (perhaps his brother) Matthew Lindsay in 1778.
From
1778 entries
in
[Vestry Minutes Book, Kilnaughtin parish, Co.Kerry]
.
We start with:
More than one Lindsay came over from Scotland: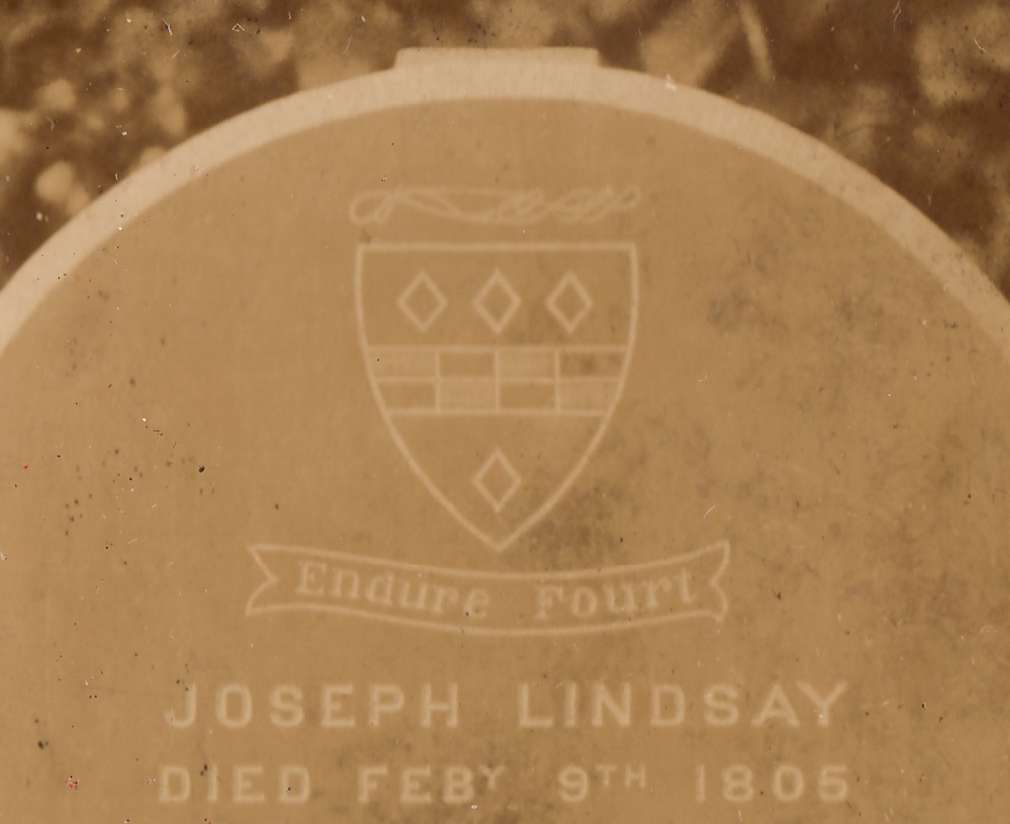 The Lindsay arms on the
Joseph Lindsay grave
suggest that this family used the Lindsay arms long before the grant in 1897.
See
full size
.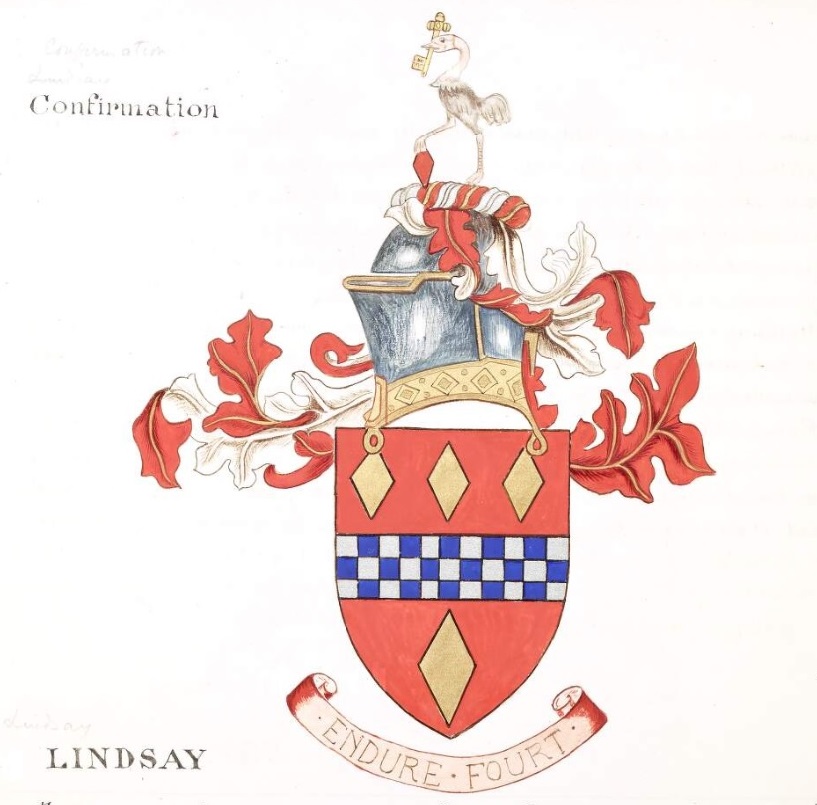 Lindsay arms in Copy of confirmation of arms to this family in 1897.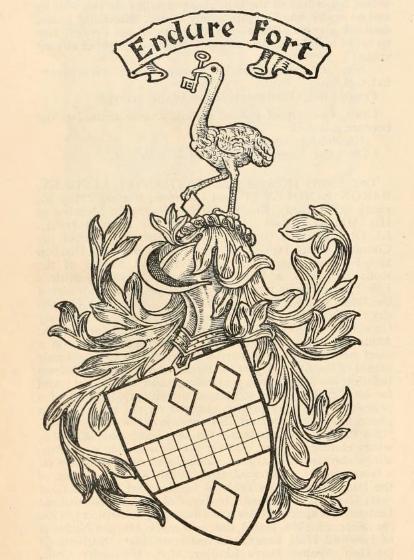 Lindsay arms for this family in [Armorial Families, 1905].
---
References
Copy of confirmation of arms to Rev. Thomas Lindsay, 18 June 1897.

In "Grants and Confirmations of Arms", Vol. H, 1880-1897. [NLI] GO Ms 110.
This is digitised and online here.
See Lindsay on p.220 top and p.220 bottom and p.221.
Copy of confirmation of arms to Rev. Thomas Lindsay, formerly Vicar of Castle Ellis, Co. Wexford, eldest son of Joseph Lindsay, late of Finnoe Park, Co. Limerick, son of Joseph Lindsay of Leslie Lodge, Co. Kerry.
Copy in microfilm POS 8292.

LINDSAY in [Armorial Families, 1902 and 1905]. See 1905 edn part 1 and part 2.
---
References:

St. Brendan's Church of Ireland, Tarbert, 1814-2014. Two Hundred Years of Change, Tarbert Historical and Heritage Society (2014). Has Register of Baptisms 1793-1914. Has material from Vestry Minutes Book 1778 - 1834. Has list of graves.
History
Vestry Minutes Book, Kilnaughtin parish (Church of Ireland), Tarbert, Co.Kerry. Parish minutes 1778 to 1834.
70 PDF files online:
---
Links
tarbert.ie

There is no proven connection of this family to Lindsay, Earl of Crawford, but they used (or perhaps decided to use) similar arms. See Earl of Crawford arms. This family's arms used the same checkerboard-like area. They used the same motto ("Endure fort").

Sandra Lindsay did research on the Co.Kerry Lindsays but it turns out she is not related. She is descended from Lindsay of King's County.

Not relevant:

LINDSAY in the Swanzy pedigree notebooks, [RCB] Ms 30, vol 23 pp.693-696.

Probably not relevant:

Pedigree Books for Lindsey family of Cork, Leader collection, IGRS.