Varness
References:

Sources yet to be consulted: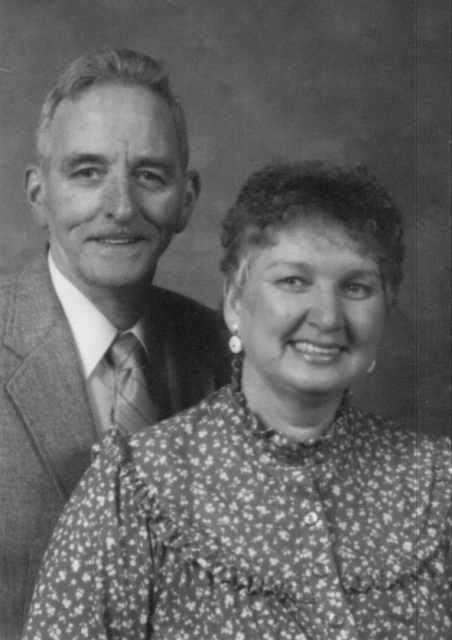 Ingvald Varness and Patricia Fleek, 1984.
From
here
in
[GCM]
.
Ingvald Olaf Varnes,
or Varness,
of Norway,
mar Aasta Borgan [of Norway],
had issue:

Ingvald Varness,
Ingvald Olaf Varness, "Ing",
born 19 Jan 1926 in St. Ann's Hospital in Juneau, Alaska.
During WW2, after the Japanese attack on part of Alaska in 1942, his mother took the family to Seattle, WA, for safety.
Ingvald was in United States Coast Guard in WW2. He was at sea in the South Pacific. Discharged October 1945.
After the war he returned to Juneau.
He mar 1947 in Juneau to Patricia Fleek [born May 14, 1927].
She worked for Alaska Road Commission.
He was a Journeyman Electrician. He travelled in search of construction work.
They moved to Seattle 1954. Back to Juneau 1959.
They left Juneau again 1960. Back to Juneau 1963-64.
She worked for First National Bank of Anchorage.
They retired and moved to Port Angeles, WA.
Ingvald got lung cancer. They returned to Juneau, Jan 1988.
He died 26 Jan 1988, in Juneau, age 62 yrs.
Patricia contributed to [Berg family history] and [Fleek family history].
She died July 16, 2007, Juneau, age 80 yrs.
Ingvald and Patricia had issue:
John Michael Varness,
mar 1stly to Pirjo --- and had issue:

Brian Jon Varness.
Christofer Olaf Varness.

mar 2ndly to ---- and had issue:

Torrae Kendrel Varness.
Patrick Robert Varness.
Tyana Richelle Varness.
Bradley John Varness.




Ingrid Varness.
She mar 1stly to Leonard Sims and had issue:

Leonard Bernard Sims.
Joseph McClayton Sims.

She mar 2ndly to Moctar Diouf.




Linda Varness.
She mar Tony Price and had issue:

David Price.
He mar Stephanie Ann Degolyer and had issue:

Caitlin Skye Price.
Connor Anthony James Price.

Scott Michael Price.
Joshua Price.