Hodson
We are interested in Hodson because they were landlords of
Flanagan
in Kilnamanagh, Co.Dublin.
References:

Sources yet to be consulted:

Not relevant:
William Hodson, born 1721,
of Green Park (or Greenpark), Tuitestown townland (some distance W of
Mullingar
), Mullingar par, Co.Westmeath.
He mar 1stly and had issue:
Sir Robert Hodson, 1st Baronet, born 1747.
He mar 2ndly to Harriet Hutchinson [dau of Hartley Hutchinson] and had issue:
Hartley Hodson, born 1759.
He apparently mar 1stly to Elizabeth Copley.
He apparently mar 2ndly, 1794, to Mary Hodson.
Lived at Old Connaught, Oldconnaught par, Co.Dublin (just across county border from Bray, Co.Wicklow).
[Deed, 1803] is a lease from Hartley Hodson to Edward Flanagan, of Green Hills, Co.Dublin, farmer, of the property in Kilnamanagh then occupied by the said Edward Flanagan. Hodson is listed as of Wilfort, Co.Dublin (Wilfort House was in Oldconnaught townland in Oldconnaught par).
[Deed, 1816] is a deed from Hartley Hodson of Green Park, Co.Westmeath, and Mary his wife, to Denis and William Flanagan, of property in Tallaght parish, Co.Dublin.
He died 1839, age 80 yrs.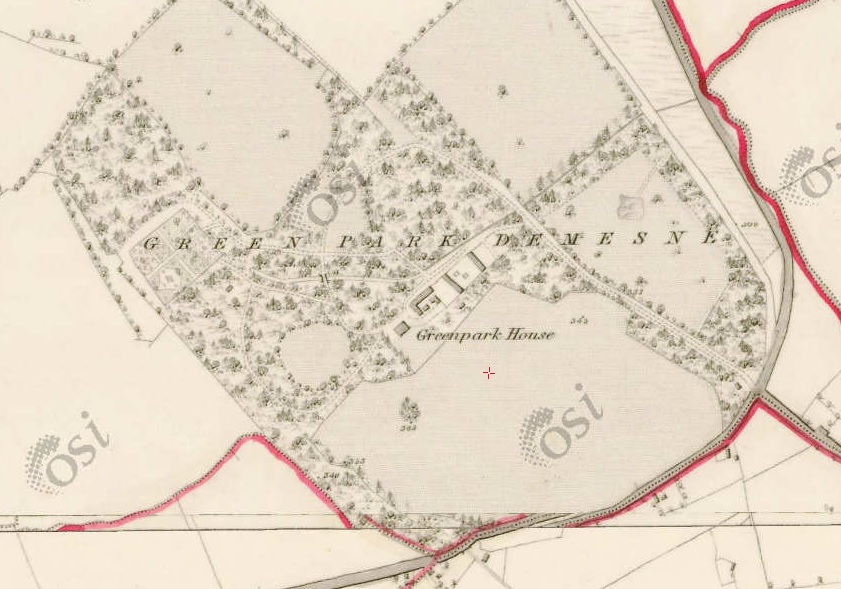 Green Park, Co.Westmeath, on
1829 to 1842 map
.
Property of Malone as at 1901. House demolished c.1930
[Houses of Westmeath]
.
See modern
satellite view
.
See modern
street view
of gate.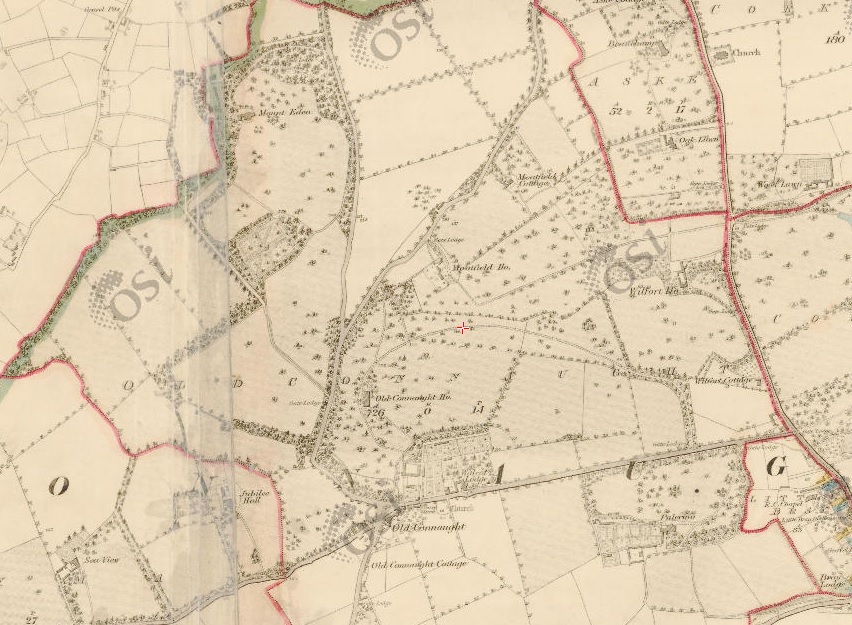 Oldconnaught townland, in Oldconnaught parish, Co.Dublin, on 1829 to 1842 map.
Shows Old Connaught House, Wilfort House and Wilfort Cottage.
---