Herbert Germon
Herbert Germon
, born 12th Nov 1889,
descendant of
Edward III
,
mar Rosalind Richardson [Rosalind Agnes, born 24th June 1889],
she died 25th Mar 1974, age 84 yrs,
he died 27th July 1983, age 93 yrs,
had issue:
Molly Germon,
mar Gordon Dwyer and had issue:

Michael Dwyer.
David Dwyer.
Maureen Dwyer, mar Raymond Joseph Gonzales and had issue:

Tina Marie Gonzales.
Nina Rose Gonzales.

Derek Dwyer.




Muriel Germon,
Muriel Montgomery Germon, born 4th Nov 1916,
known as "Monty".
Her name "Monty" goes back in her family through her ancestor Elizabeth Montgomery to her ancestor Philip Herbert, 1st Earl of Montgomery, which title was created 1605.
She mar 1939 to Tommy Farr [the famous Welsh boxer] and had issue.
John Ball says: "Tommy married Muriel Montgomery Germon ... Tommy's wife was known professionally as Carol Montgomery (she was a fashion model), and by her friends as "Monty". She was originally from British Columbia, but had recently been living in Devon."
In the musical about Tommy Farr, "Contender", she is a debutante who meets Tommy Farr on the Queen Mary as he sails to his big fight with Joe Louis in New York in 1937.




Medland Germon,
mar Ethel Harris and had issue:

Medland Herbert Germon, mar Patrica A. Medridth and had issue:

Kerry Germon.

Ann Germon, had issue:

Tracy Ellsworth.

mar 1stly to John Rapps and had issue:

Sharon Rapps.

mar 2ndly to Tony Manning.

Shirley Germon, had issue:

Amanda Jean Germon.

Maurice Germon,
mar Connie Baker and had issue:

Helen Germon.
Veronica Germon.
Cathrine Germon.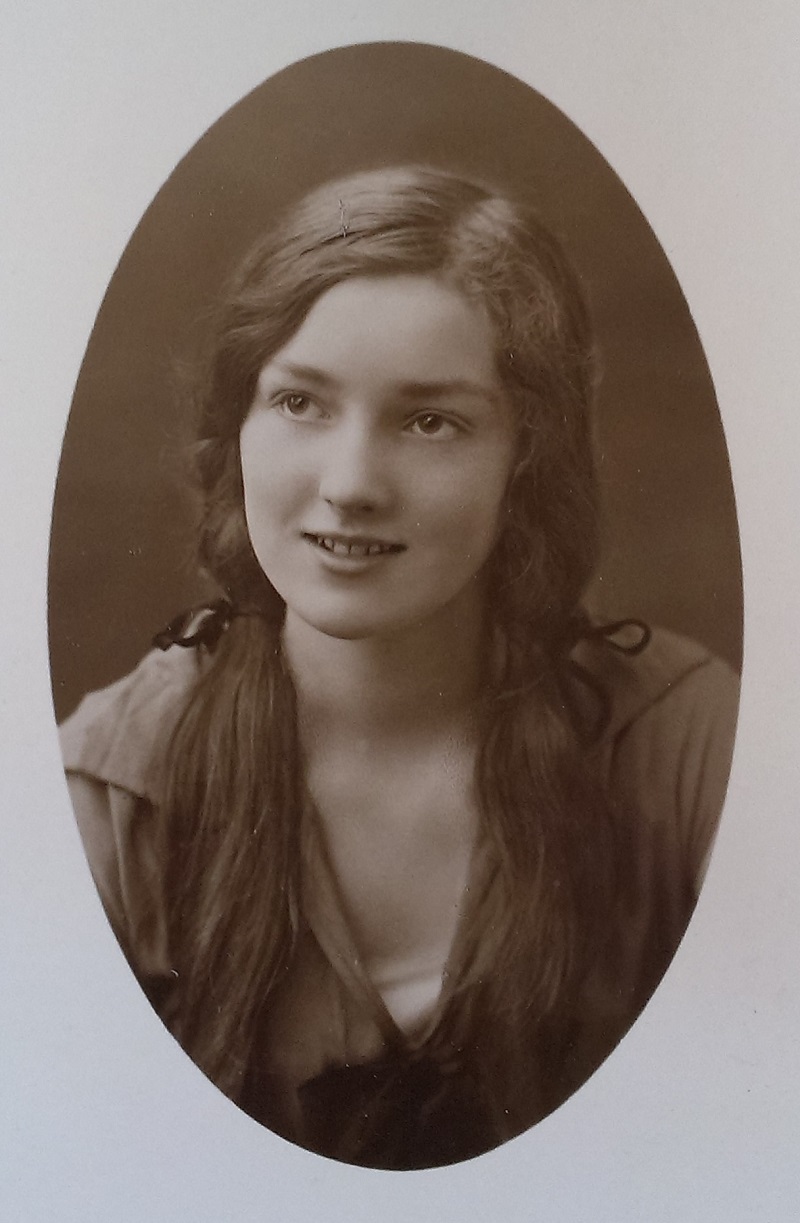 Muriel Germon, Christmas 1931 (age 15).
See
larger
and
full size
.