Vesey, Viscount de Vesci
Thomas Vesey, 3rd Viscount de Vesci
(also
here
),
born 1803.
His seat was
Abbeyleix House
, Co.Laois.
He mar 1839 to
Emma Herbert
[born 1819].
The family of Emma's 1st cousin (through illegitimacy)
Elizabeth Gibbon
were still in touch with Emma and her family in the 1850s.
See "Emma de Vesci" and "Emma Vesey" in Gibbon
autographs
.
Letter of 21 Apr [think 1857]
from Elizabeth Gibbon to her son says:
"I hope Lady Emma is out of all danger ... When you see her [pass on her good wishes]"
. Emma must have been ill.
They had issue:
Frances Vesey.
She mar 1861 to John Thynne, 4th Marquess of Bath [born 1831] and had issue.
Ancestors of the Marquess of Bath, of Longleat House, Wiltshire.




John Vesey, 4th Viscount de Vesci, born 1844,
had issue:

Mary Gertrude Vesey, born 1889,
mar her distant Herbert cousin Aubrey Herbert and had issue.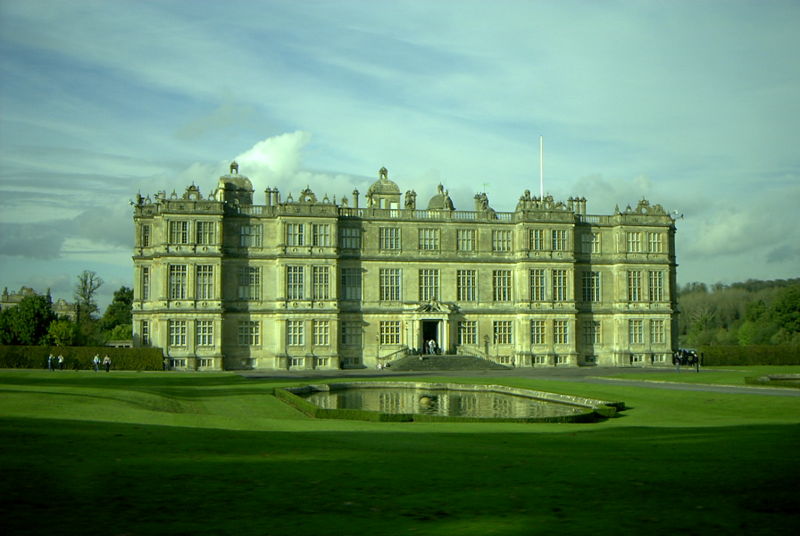 Longleat House, 2005.
From
here
and
here
.
---