Gibbon papers
The Gibbon family inherited two boxes of family papers, deeds and other material.
Still in family ownership.
The main box, of loose papers, letters, etc., is now entirely photographed.
Mostly 1815 to 1882.
Thanks to Isobel Humphrys for photography.
Usage in site
1796 to 1827
The
11th Earl of Pembroke
died on 26 Oct 1827. He was uncle and guardian of Elizabeth Gibbon and her brother Rev. George Augustus Montgomery.
1842
Rev. George Augustus Montgomery
died on 1 Dec 1842.
1844 to 1850
1851
Elizabeth Gibbon's mother
Susan Maltass
died in Paris on 12 July 1851. She left everything to Elizabeth's illegitimate half-brother.
1852 to 1855
The 11th Earl of Pembroke's widow
Catherine Woronzow
died on 27 Mar 1856.
1857 to 1869
1870
Elizabeth Gibbon
died on 1 Feb 1870.
1872 to 1907
Undated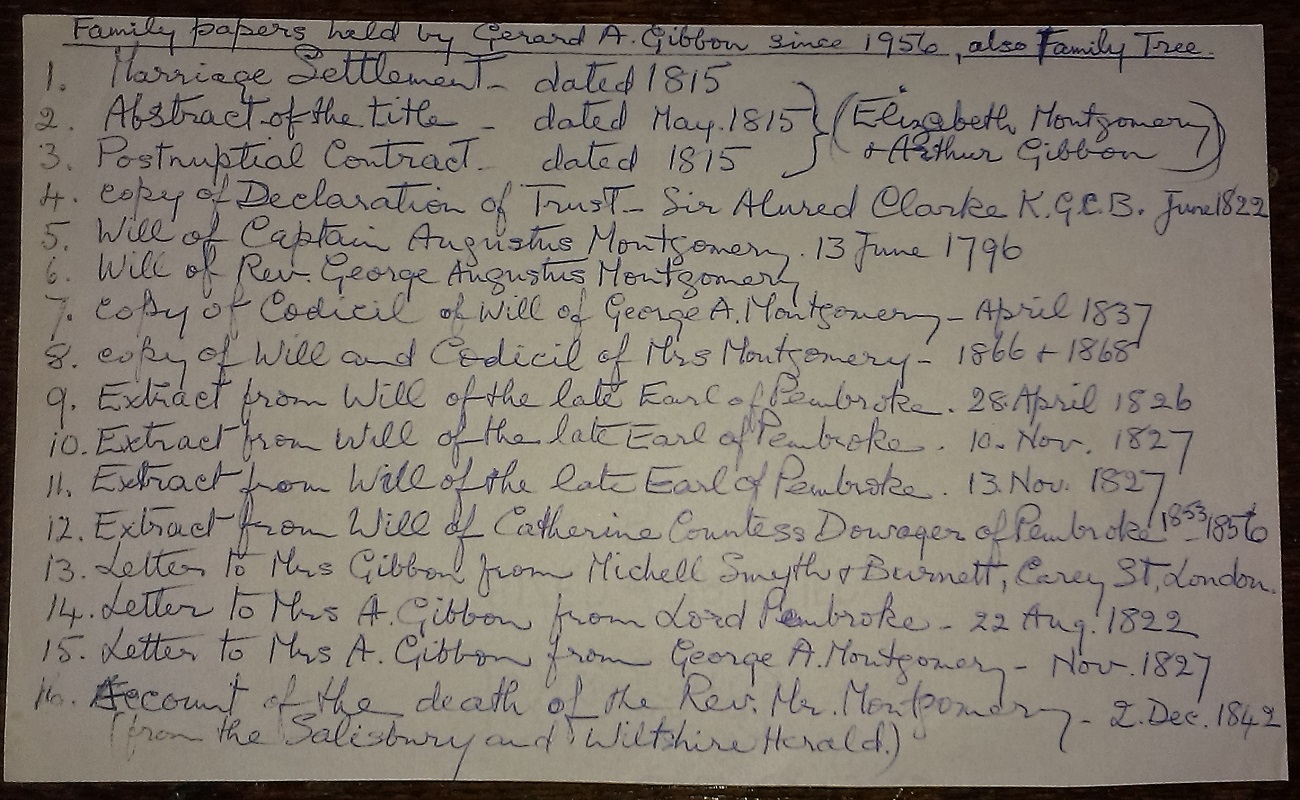 Gibbon family papers.
List made out sometime after 1956.
All of these papers survive.
See
full size
.