Sighle Humphreys papers (P106)
Papers of Sighle Humphreys
.
[UCD Archives]
UCDA P106. Dates 1845-1989.
Papers of my grandaunt Sighle Humphreys.
Also including older family papers collected before she was born.
Donated by Cróine Magan 1991.
Indexed by Teresa O'Donnell 1994.
Sources yet to be consulted:

Sighle's diaries and memoirs are in index p.138-149.
Sighle's account of 1916, mostly in Irish, 1916-17, P106/968.
Sighle's account of 1916, c.1960s, P106/974.
Account by Sighle of prison in 1923. P106/1046.
Account of prison in 1923. P106/1172.

Note: P106/321 is a very early sketch family tree by me, scribbled at some casual meeting. It is replaced entirely by this website and should be disregarded.
Usage in site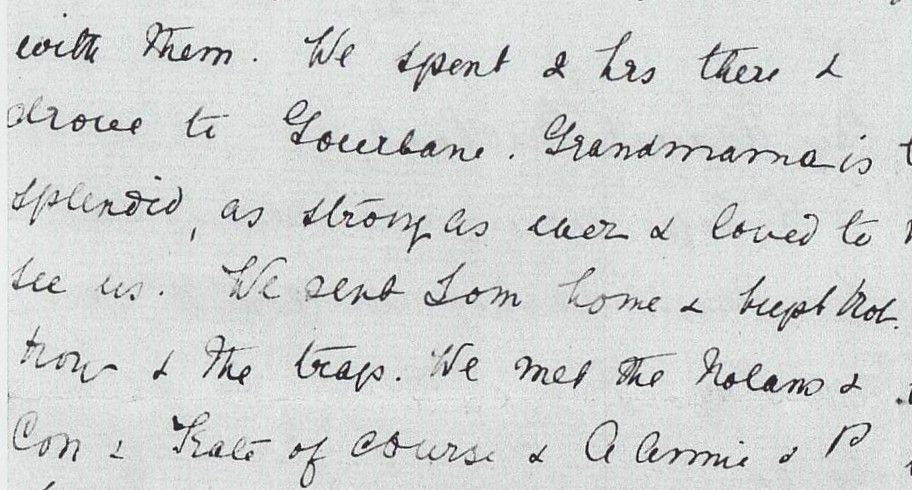 Extract of
letter of 1891
.
"Grandmama"
[Ellen Nolan]
"is splendid, as strong as ever and loved to see us"
.
From
[P106/66]
.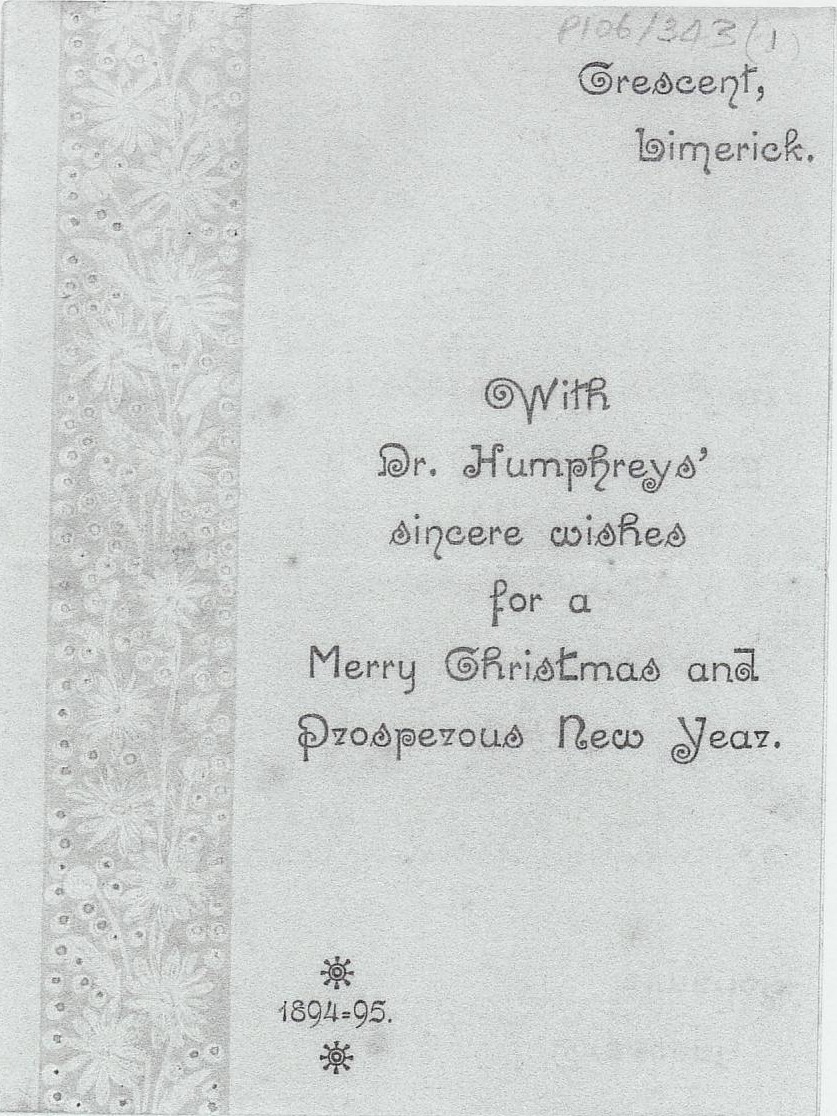 The first clear appearance of the spelling "Humphreys" is on this Christmas card in 1894-95.
From [P106/343].