Robert Huntar, 17th Laird of Hunterston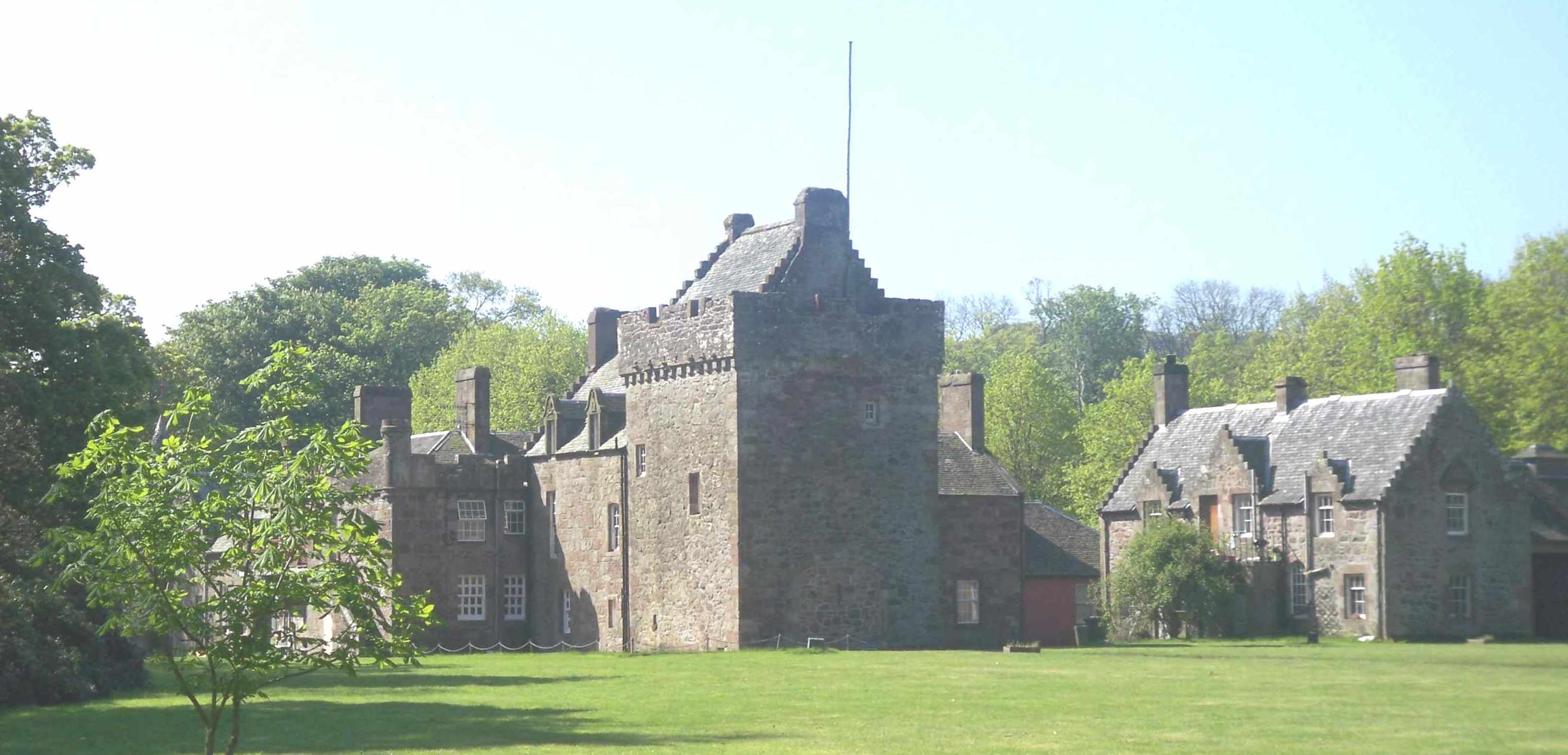 Hunterston Castle
.
Robert Huntar, 17th Laird of Hunterston
,
born c.1545, succ 1547,
mar
Margaret Craufurd
,
he died 29 Aug 1581, age c.36 yrs,
had issue:

Jean Huntar, or Hunter,
sister of 18th Laird of Hunterston,
mar 1stly to Rev Robert Cunninghame [Minister of Bamweil 1580-1609] and had issue:

Jean Cunninghame,
mar Patrick Hunter (became 19th Laird of Hunterston) [born 1591, son of William Hunter, in Beneberrie Yairds, Ayrshire, by his wife Marion Hamilton].
When Jean's uncle the 18th Laird died in 1616, he settled the Hunter estates on her husband Patrick, who became the 19th Laird.
He died 1665, age 74 yrs.
They had issue:
Robert Hunter, 20th Laird of Hunterston,
must be born c.1610 (father quite young),
entered university 1627.




Francis Hunter.
[Burkes LG, 2001] says Francis is "said to have been ancestor of the HUNTERS of Long Calderwood".
[Burkes Peerage] says Francis is "alleged ancestor of the HUNTERs OF LONG CALDERWOOD".
[Seaver, 1929] says Francis is the grandfather of:




John Hunter, born 1663,
of Long Calderwood, East Kilbride.
Father of the two pioneer Hunter doctors.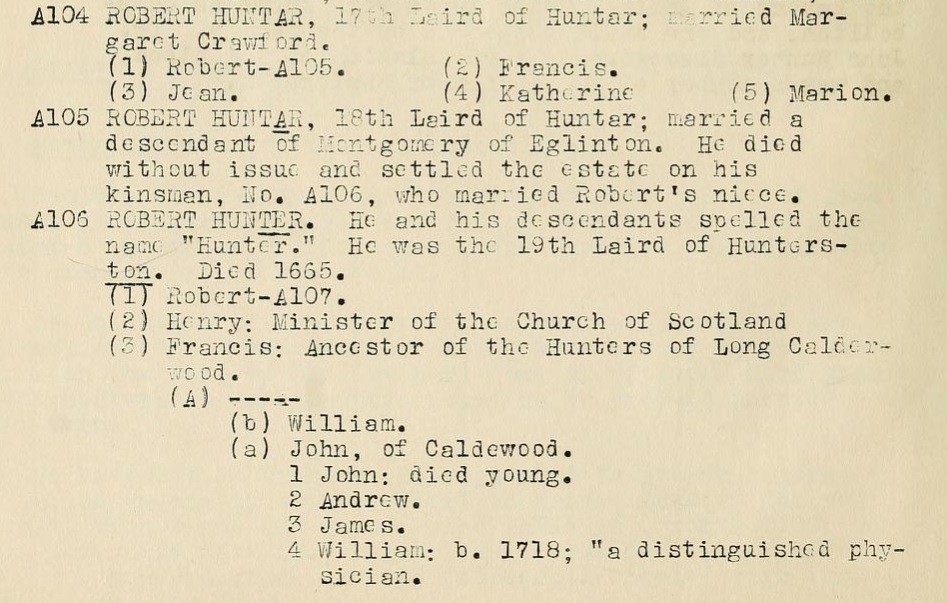 Extract from
[Seaver, 1929]
.
This says that the brother of the 20th Laird is grandfather of John Hunter of Long Calderwood.
Although he does not provide the name of the missing generation.
He also oddly leaves out John Hunter the pioneer anatomist and surgeon.
He also has the 19th Laird as "Robert".
[Burkes LG, 2001]
has him as "Patrick".