Fionn O'Rahilly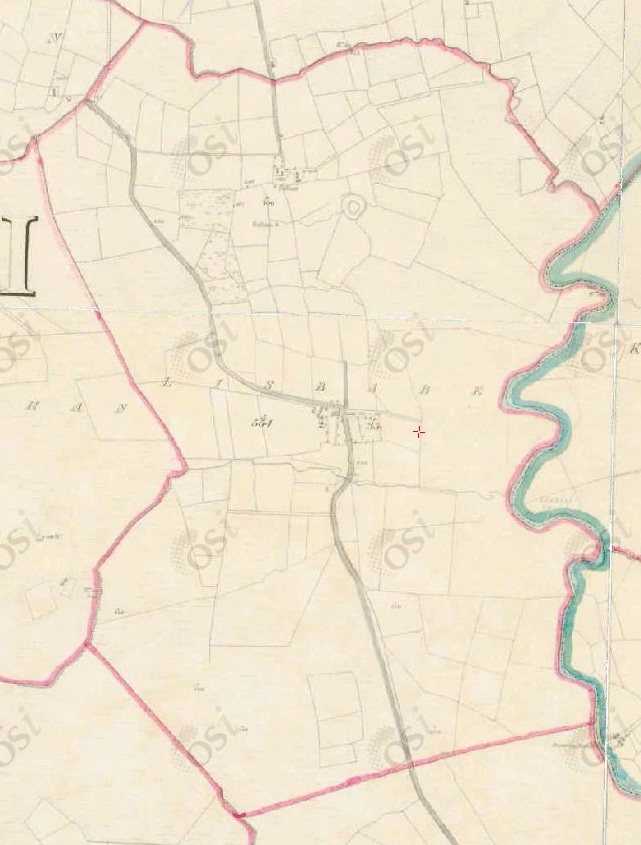 Lisbabe on
1829 to 1842 map
.
Fionn O'Rahilly
,
of
Lower Lisbaby
(or Lisbabe), Co.Kerry (see
map
),
born est c.1710.
This whole branch is called
the O'Rahilly "Fionn" tribe
.
Though interestingly, his uncle
the poet
describes himself as "Aodhagan Fionn". See
page 251
of
[Dineen and O'Donoghue, 1911]
.
Maybe the name Fionn goes back further.
See note on the wives of Morgan O'Rahilly and Fionn O'Rahilly.
According to our theory, Fionn probably married Mary O'Sullivan.
We think this is who he married, rather than Mary O'Donoghue "Mourney".
Fionn and his wife had issue: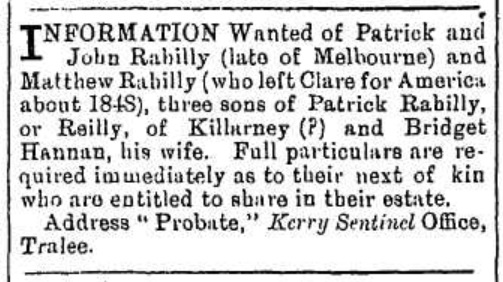 Notice in 1905 seeking information about family of Patrick Rahilly.
From the Kerry Sentinel,
29 July 1905
.
---
A family tree [P102/208(118)] says: "There are other Rahillys, e.g. Joe the famous fiddler, who descend from the sons of Fionn of Lower Lisbaby, which are not included because of uncertainty as to which son they descend from".