O'Rahilly papers (P102)
Papers of The O'Rahilly
.

[UCD Archives]
UCDA P102. Dates 1833 to 1989.
Papers of my great-granduncle The O'Rahilly.
This contains most or all of The O'Rahilly's genealogical research.
Includes some papers of his son Aodogán O'Rahilly.
Deposited by Aodogán in UCD 1991.
Indexed by Karl Magee, 1993.
Usage in site
---
P102/207
P102/207 has the key
Michael Warren
letters.
P102/207 has the key Mary Barrett letters:
---
P102/208
---
Other
P102 also contains Aodogán's research for his book, and drafts of the book, with unpublished material. See 540 to 582, and in particular 578 and 582.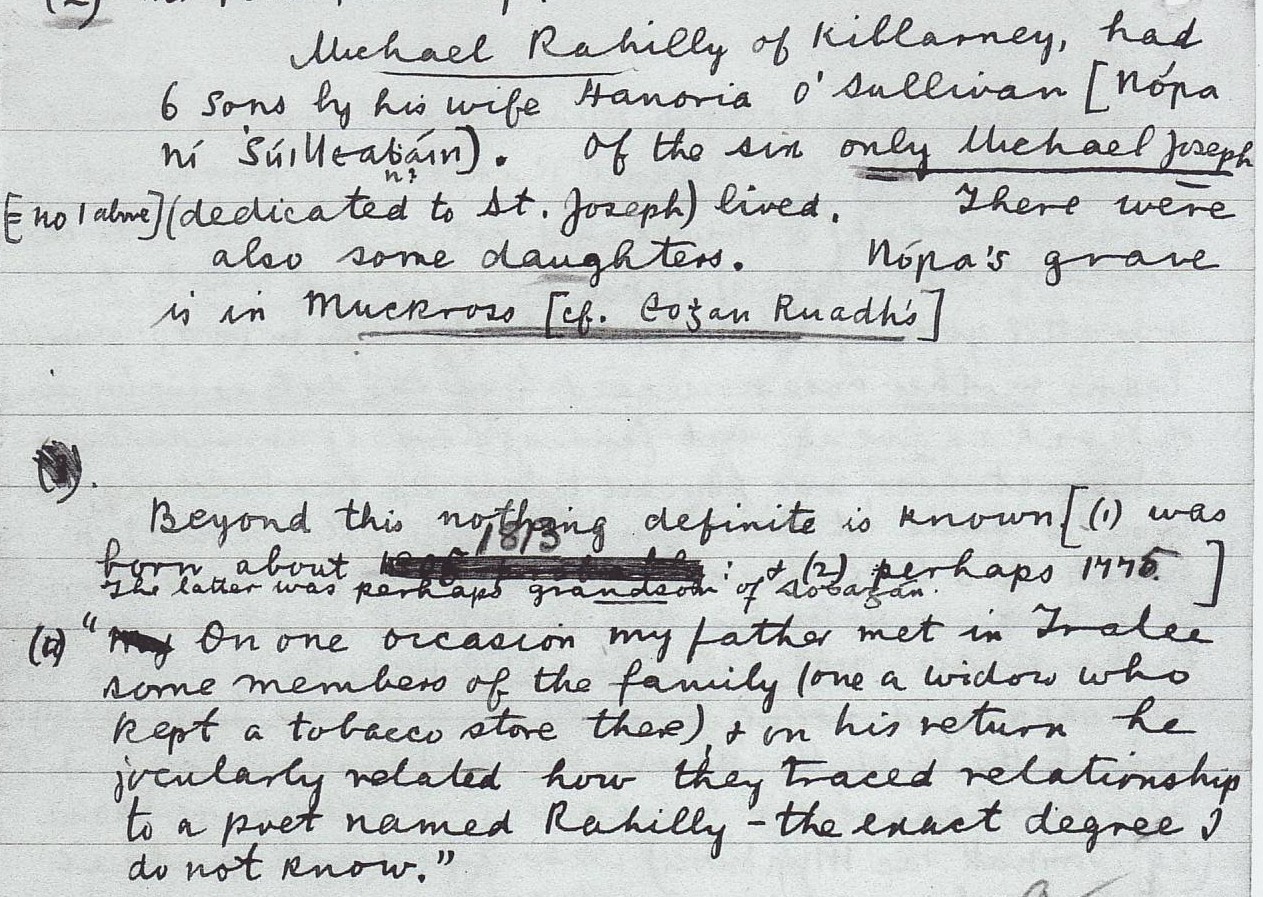 Extract from The O'Rahilly's early research in
[P102/208(79)]
.
Shows that when he began researching the family tree, he could not trace beyond
Michael Rahilly
.
And his family had lost any tradition of a connection to the Gaelic poet.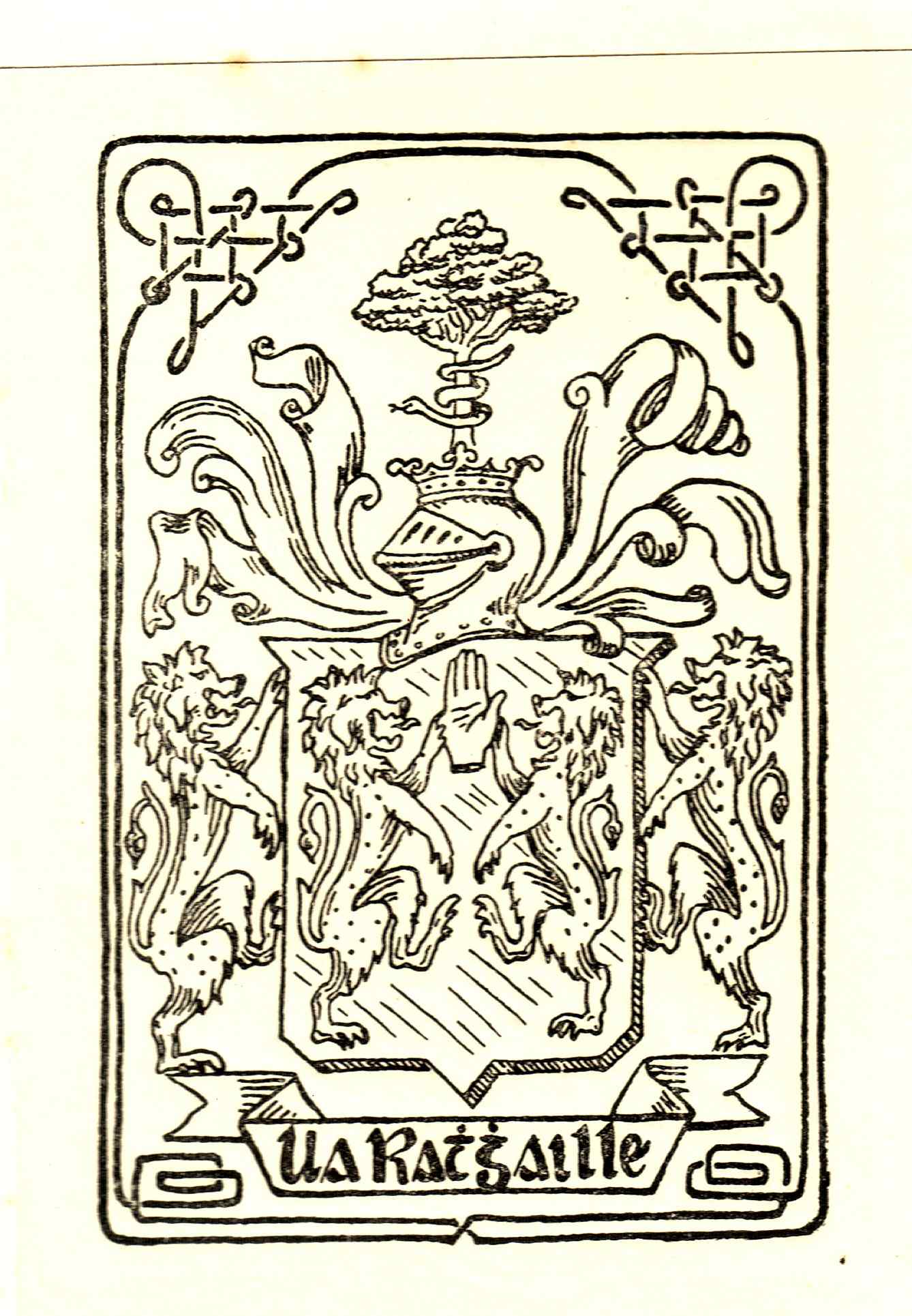 A coat of arms The O'Rahilly did up, stuck on one of his books. See full size.
[P102/205] shows his designs for arms.