Peter Orby

Extract from
marriage licence
dated 4 March 1603 of "Peter Orpe, gent" and "Elizabeth Horseman, maiden".
Peter Orby
,
or Arpe, or Orpe,
born c.1579, or maybe c.1574.
See
thepeerage
.
He lived in The Strand, London.
Marriage licence 1603 describes him as then "of the [parish] of the Savoye in the County of Middlesex".
[Green, 1879] describes him as of "St. Mary le Savoy", Middlesex.
This is all the same place. This is the parish of St Mary le Strand, London, who during this period had no church and worshipped at the Savoy Chapel (also called the church of "St. Mary le Savoy"), the Strand, London.
He mar 1603 to Elizabeth Horseman [born c.1580].
See marriage licence dated 4 March 1603.
He inherited Horseman properties after the death of Elizabeth's brother Thomas Horseman in 1631.
He inherited Burton Pedwardine, Lincolnshire, and Chertsey, Surrey.
He died at his house in The Strand, London, 21 Sept 1633.
He was bur 24 Sept 1633 in the Savoy Chapel.
Admin 17 Oct 1633.
Elizabeth fl 1633.
They had issue:
Sir Thomas Orby, 1st Baronet.
He would be "Thomas the son of Peeter Arpe" who was bapt 22 Mar 1605 (new style year) at St Mary Le Strand (i.e. Savoy), London.
See bapt entry from here.




Anne Orby,
born pre-1609.
Like her brother, she married a French spouse. In her case an impressive marriage to the brother of a Duke.
She might have been on the Continent with her brother and the exiled English Court.

Anne mar 2ndly to Sir William Ayloffe, 3rd Baronet [born 1618].
He died 1675.
Anne died 1684.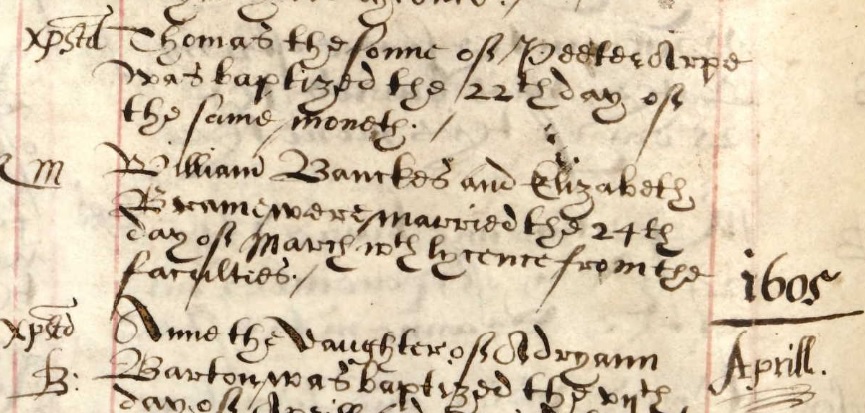 Baptism of Sir Thomas Orby, 1st Baronet, 22 Mar 1605 (new style year), London.
It says
"baptised - Thomas the son of Peeter Arpe was baptised the 22 day of the same month"
["the same" being March above].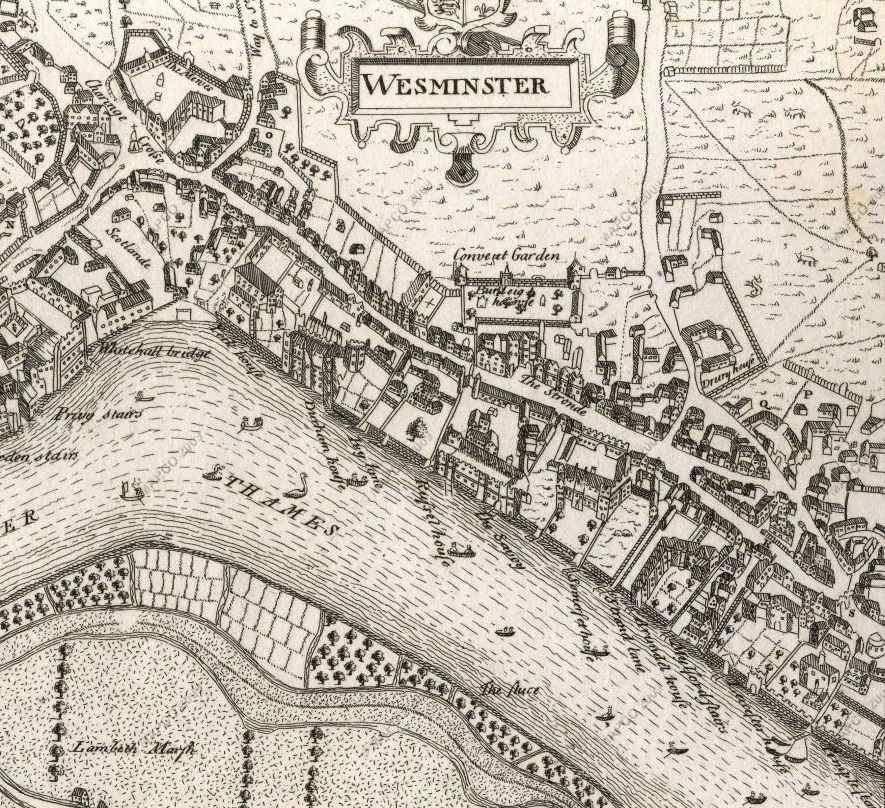 The Strand, Westminster, London.
From Norden's map of Westminster, 1593.
See full size. From London Maps and Panoramas.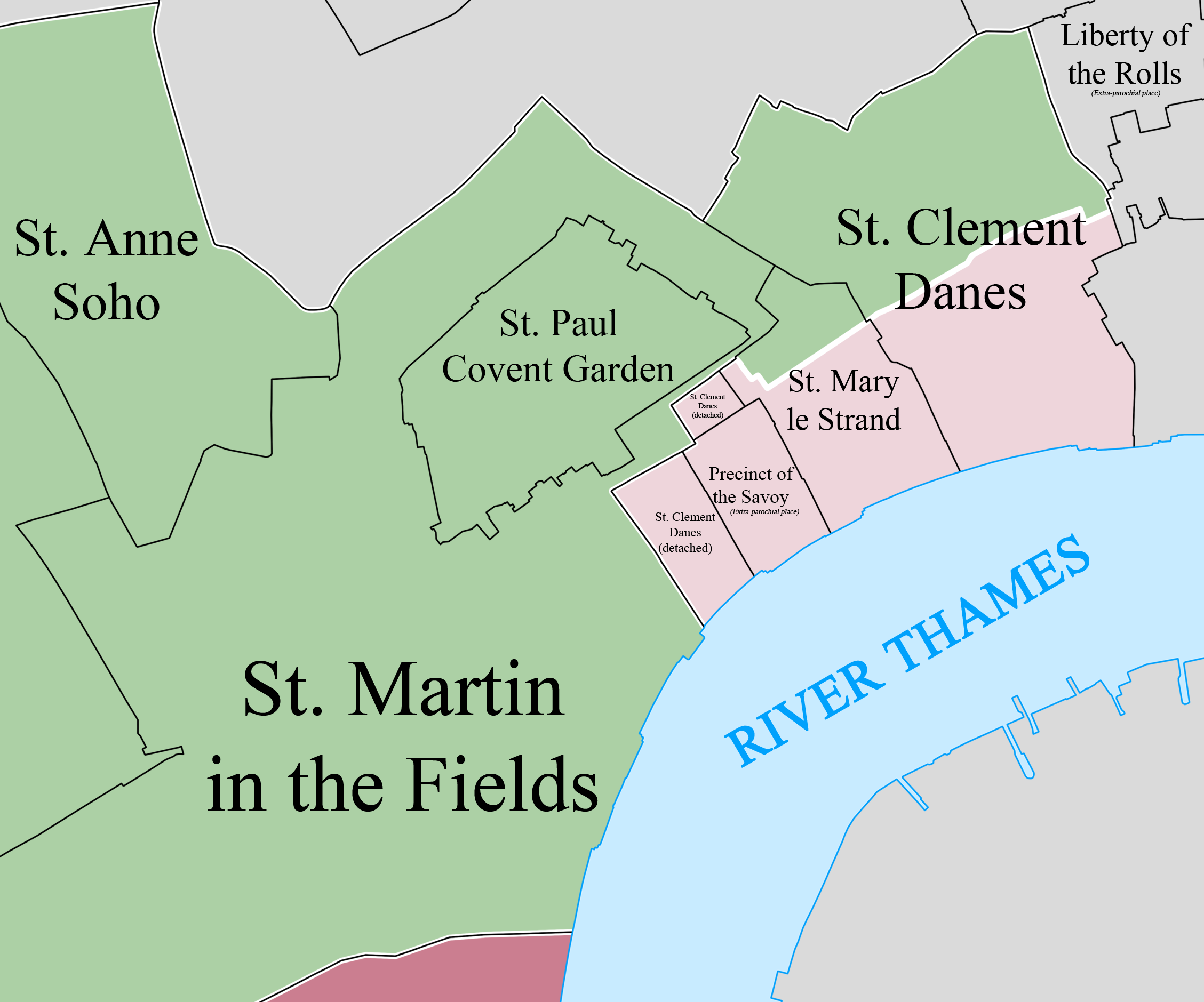 The complex layout of civil parishes at the Strand end of Westminster as at 1870.
See
larger
. From
here
.