Sir Thomas Parr
Sources yet to be consulted: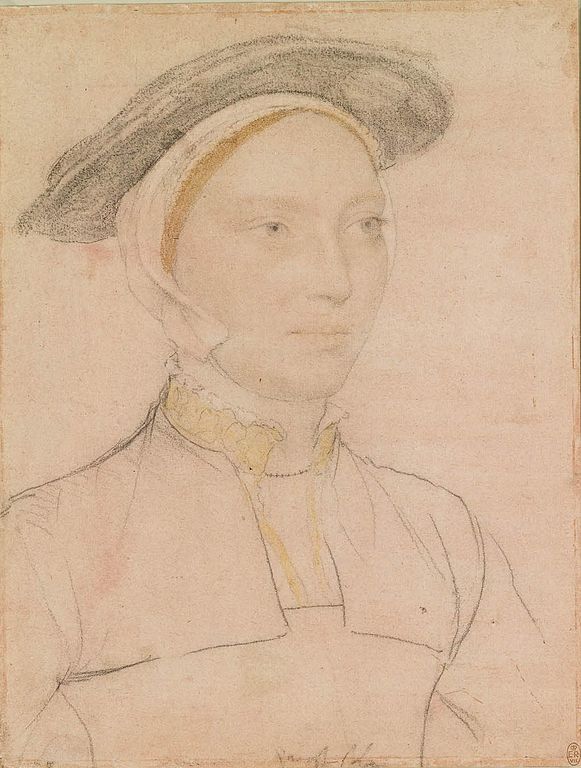 Alleged portrait of Anne Parr (born 1514), wife of 1st Earl of Pembroke.
By
Hans Holbein the Younger
.
See
full size
. From
here
.
Sir Thomas Parr
(see
here
),
born c.1483,
of
Kendal Castle
, Westmoreland (now Cumbria).
He mar
Maud Green
[born 6 April 1492, descendant of
Edward I
].
He died in his home at Blackfriars, London, 11 Nov 1517, age c.34 yrs.
He was bur in
St. Ann's Church
, Blackfriars, London [destroyed in the Great Fire of London in 1666].
Maud died 1 Dec 1531, age 39 yrs.
She was bur St. Ann's Church, Blackfriars.
Neither parent lived to see their daughter become Queen in 1543.
Kendal Castle became a ruin at this time or shortly after.
Sir Thomas and Maud had issue:
Catherine Parr, Queen of England,
born 1512,
see ancestry.
She mar 3rdly, 1543, to Henry VIII.
She was his 6th and last wife. She survived him. He considered himself to have only been properly married twice - Jane Seymour (who died after birth of Edward VI) and Catherine Parr.
Educated and Protestant (Henry VIII to the end considered himself Catholic), she trod a thin line. Narrowly avoided arrest and execution in 1546.
Henry VIII died 1547.
She mar 4thly to Thomas Seymour, 1st Baron Seymour of Sudeley.
She died in childbirth, 1548, age 36 yrs,
bur chapel of Sudeley Castle, Gloucestershire.
Her funeral was the first Protestant funeral held in English.




Anne Parr (see here),
born 1514,
see ancestry,
mar William Herbert, 1st Earl of Pembroke and had issue.
---
Catherine Parr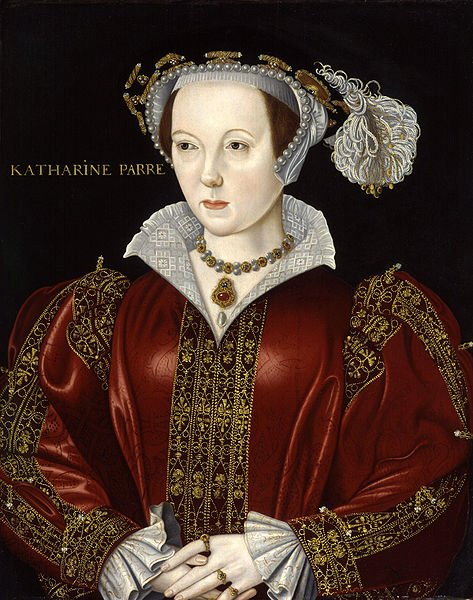 Catherine Parr, c.1545.
This is a picture from the
NPG
used at
Wikimedia Commons
. NPG has said
low-resolution images can be used
.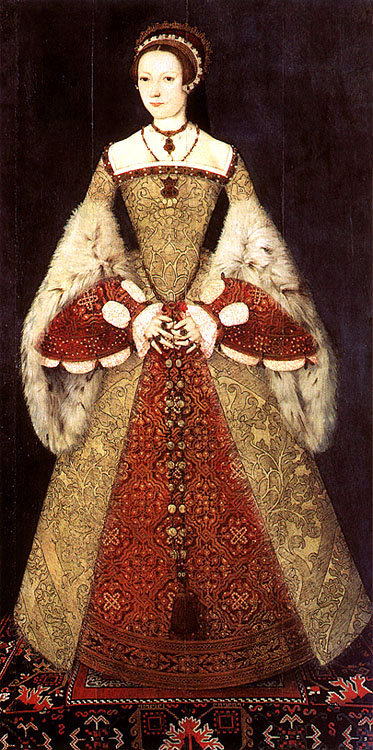 Catherine Parr, c.1545.
Formerly thought to be Lady Jane Grey.
This is a picture from the NPG used at Wikimedia Commons. NPG has said low-resolution images can be used.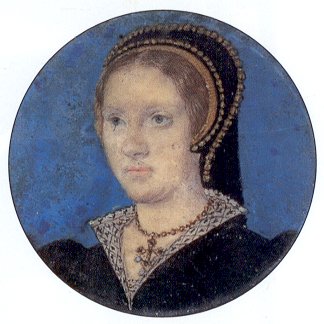 Catherine Parr.
Miniature by Lucas Horenbout.
From englishhistory.net.