Fenit House, Co.Kerry
Fenit House,
Fenit
, on the coast W of Tralee, Co.Kerry.
Pronounced "Feenit".
Fenit House was built before 1840.
It became the home of
John Hurly
.
There is a stone at Fenit House with inscription "J.H. 1860".
He died 1878.
Inherited eventually by his daughter
Augusta Hurly
.
Augusta died 1946.
Home of her widowed daughter-in-law
Mary Bayley
.
Mary left about 1980. Or possibly early 1970s.
She died 1990.
Fenit House survives, but was sold out of the family.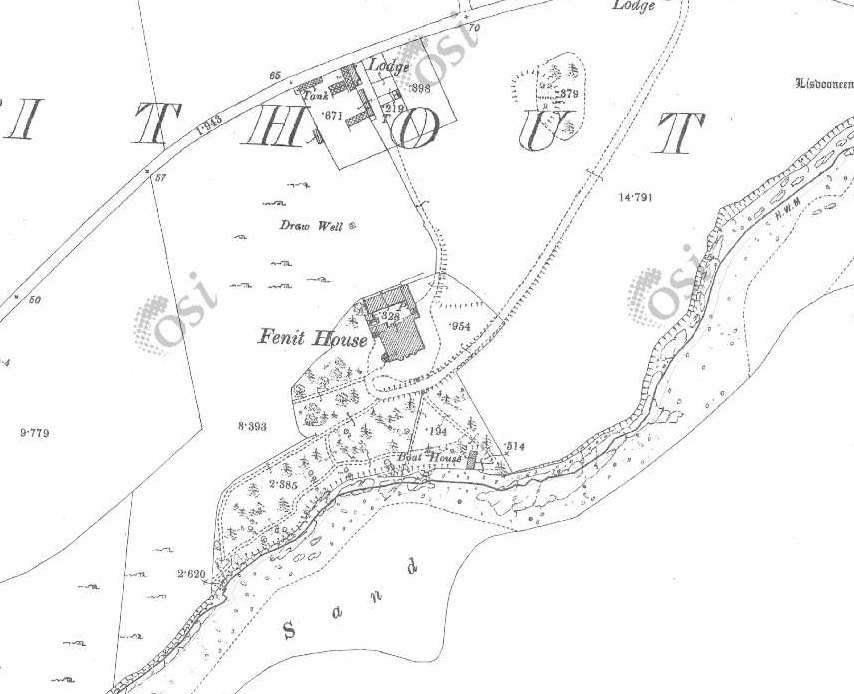 Fenit House on
1887 to 1913 map
.
See modern
street view
of NE entrance.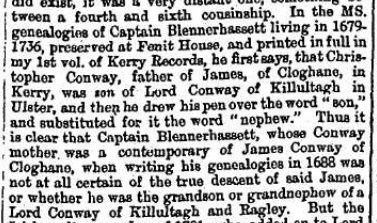 [Hickson, 3 Mar 1897] says that the original Ms of "Black Jack's Book" was then in Fenit House.
It is now in TCD.