Thomas Harnett Fuller
Sources yet to be consulted:

Sneem: the knot in the ring by T.E. Stoakley, 1986. [NLI] Ir 94146 s 7.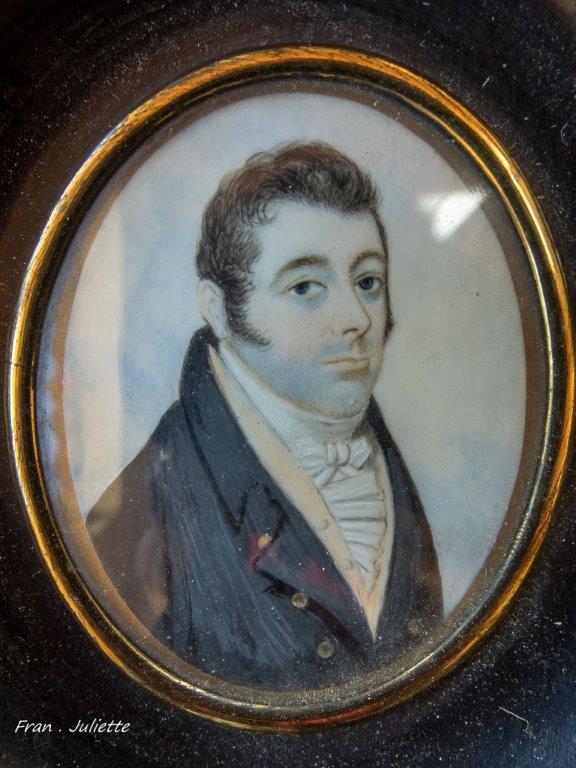 Portrait in the Fuller family labelled "Thomas Fuller".
This must be Thomas Harnett Fuller.
Thomas Harnett Fuller
,
born 1806.
His father died 1827. He came into a large inheritance.
He mar 1stly, 2 Dec 1832, Gorbals, Glasgow, see entry,
to Fanny Bland [Frances Diana Bland, born 1814, dau of Francis Christopher Bland and Lucy Herbert].
She is descendant of Edward I. See her ancestry in [Fuller, 1877] and [Fuller, 1880].
She descends from Connor O'Brien, 2nd Viscount Clare (see here).
See BLAND in [Burkes Irish, 1976, pp.129-130].
She was 1st cousin of Ven. Nathaniel Bland.
Thomas had wasted the estate he inherited, so Fanny's father would not consent to the marriage. They courted in secret, and eloped to Glasgow to marry.
They moved around 1850 to Glashnacree House, SE of Sneem, Co.Kerry.
Fanny died 1872 at her son's house in Dundrum, see death notice,
bur Mount Jerome Cemetery, Dublin.
Thomas mar 2ndly in old age.
He died 1886,
bur Sneem churchyard, Co.Kerry.
He had issue by 1st wife:
Louisa Fuller,
bapt 1833 [Kenmare CoI par records], Co.Kerry,
mar 1862 to Arthur Hyde [born 1835] and had issue (line died out).
Arthur was son of Frederick Hyde, relation of Hyde of Castle Hyde.
See p.593B in [Foster's Royal Descents, vol.4, 1886].
See HYDE in [Burkes Irish, 1976, p.619].
See them listed at Clonpriest, Co.Cork, in 1901 census.




James Franklin Fuller,
born 16th Aug 1835, Nedanone, some distance W of Sneem, Co.Kerry (see map).




Bessie Fuller,
mar Michael Walsh and had issue.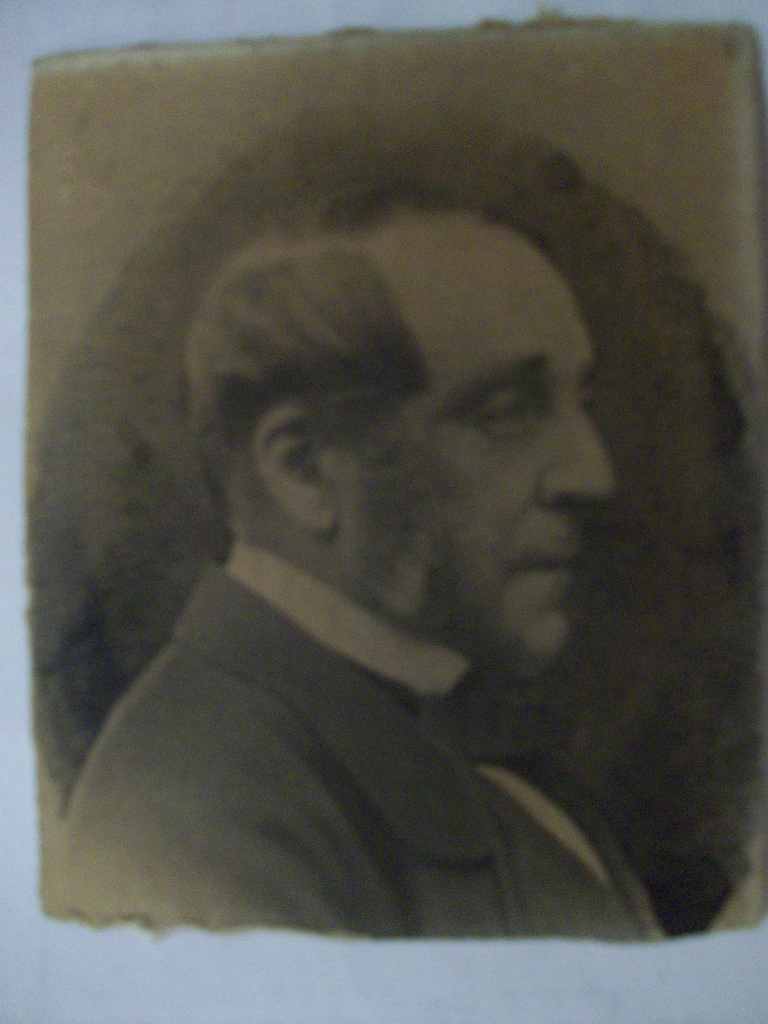 Thomas Harnett Fuller.
See
larger
and
full size
.
From
here
in
Stokes family photos
by Teresa Stokes. Used with permission.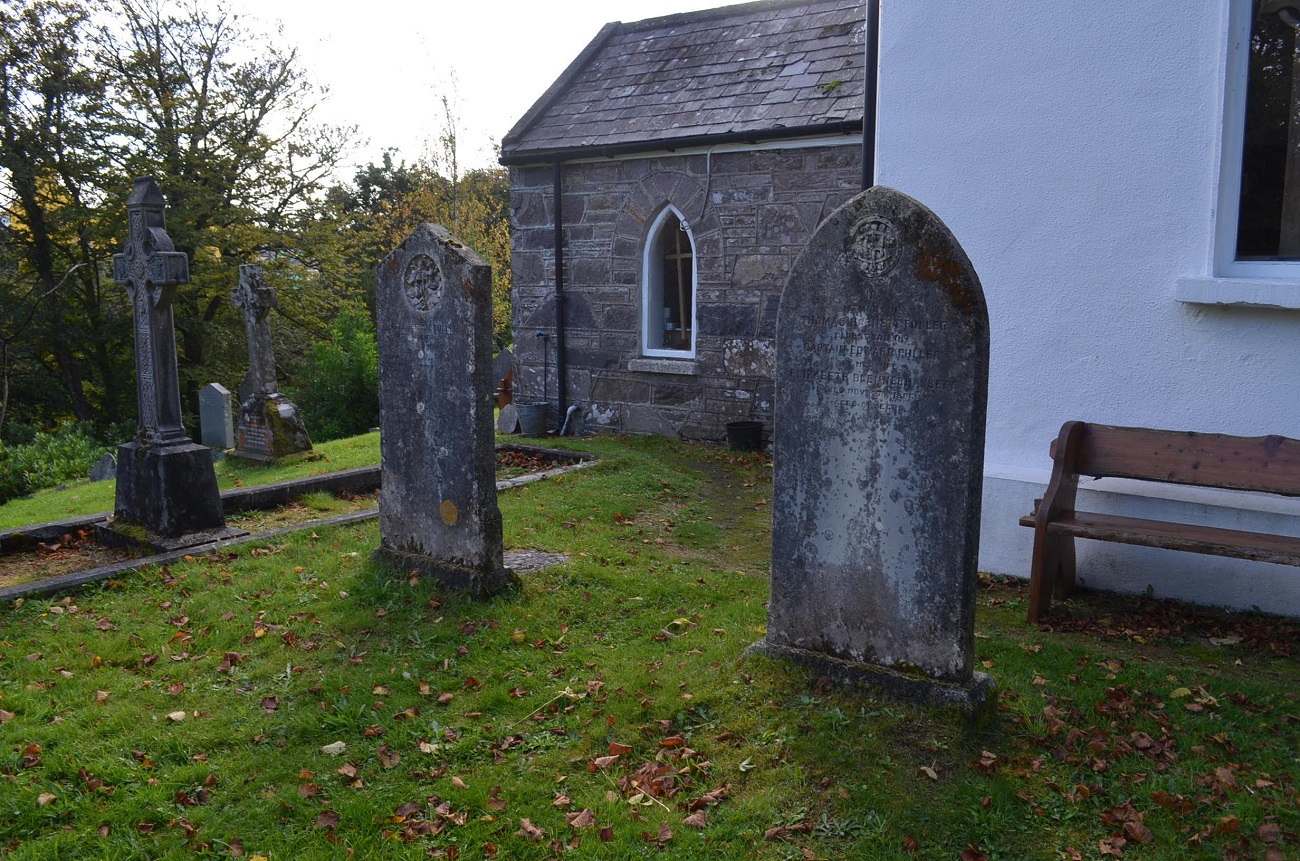 Grave of Thomas Harnett Fuller (RHS), Sneem Church, Co.Kerry.
See larger and full size.
From Teresa Stokes.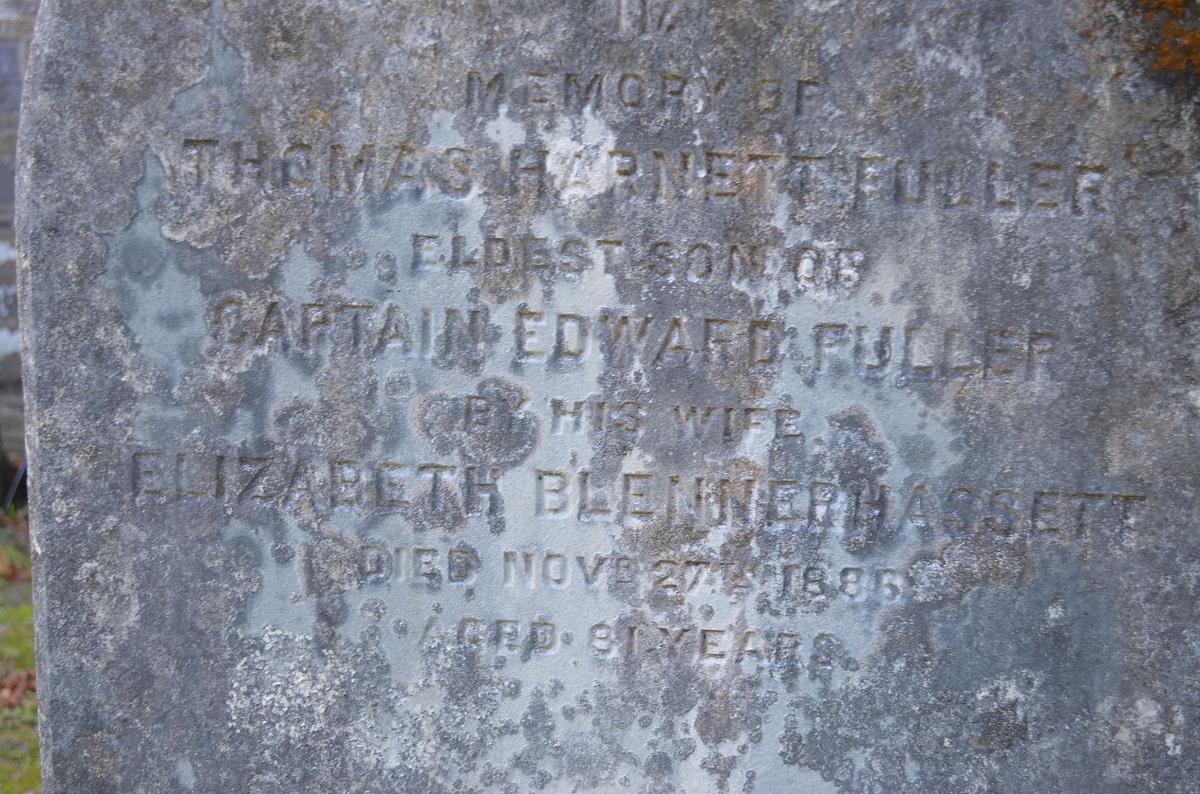 Close-up of gravestone of Thomas Harnett Fuller.
See full size and other shot.
From Teresa Stokes.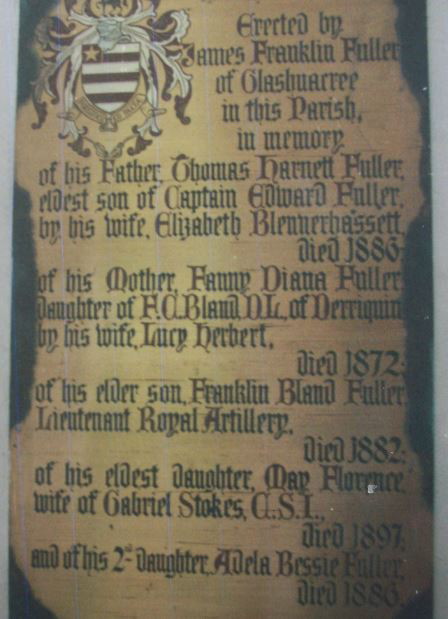 Brass plaque at Sneem Church put up by James Franklin Fuller in memory of his parents and some of his children.
From Teresa Stokes.