Tarbert House, Tarbert, Co.Kerry
Tarbert House,
Tarbert
, Co.Kerry.
The house is to the N of Tarbert town, on the road to
Tarbert Island
.
Seat of the
Leslie
family.
References:

Sources yet to be consulted: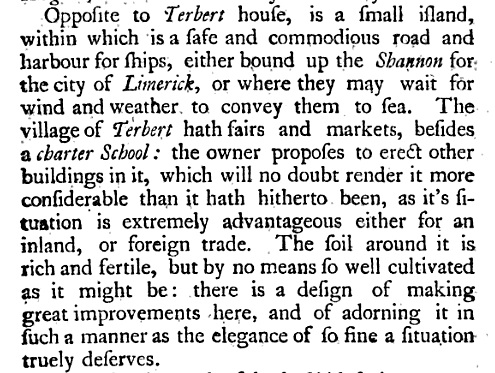 Tarbert on pp.227-228 of [Smith, 1756].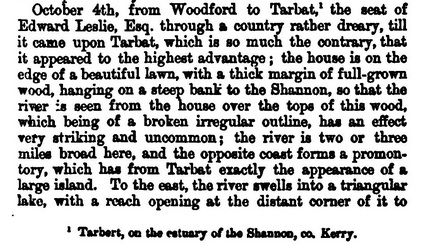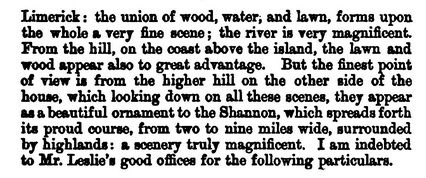 Arthur Young's visit to Tarbert in 1776.
From pp.373-375 of vol.1 of Arthur Young's Tour in Ireland, London, 1892.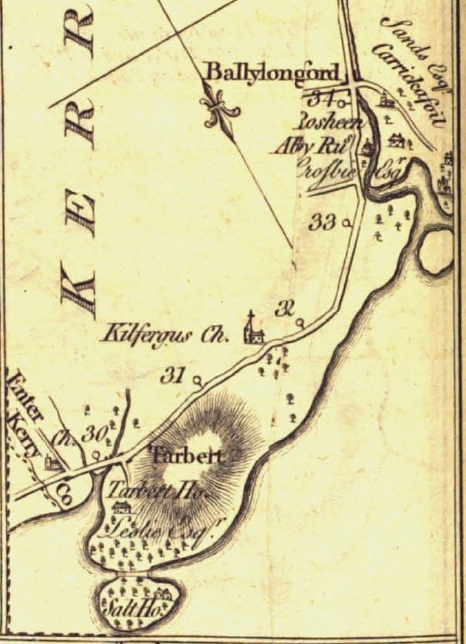 Tarbert on p.106 of [Taylor and Skinner, 1777].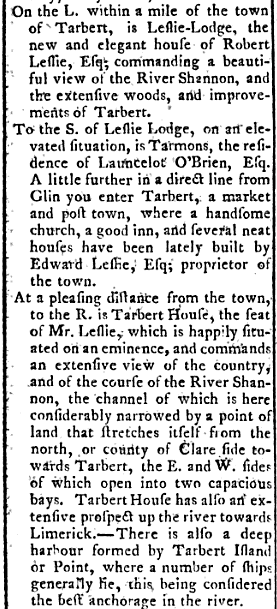 Tarbert in [The Post-chaise Companion, 1786, p.179].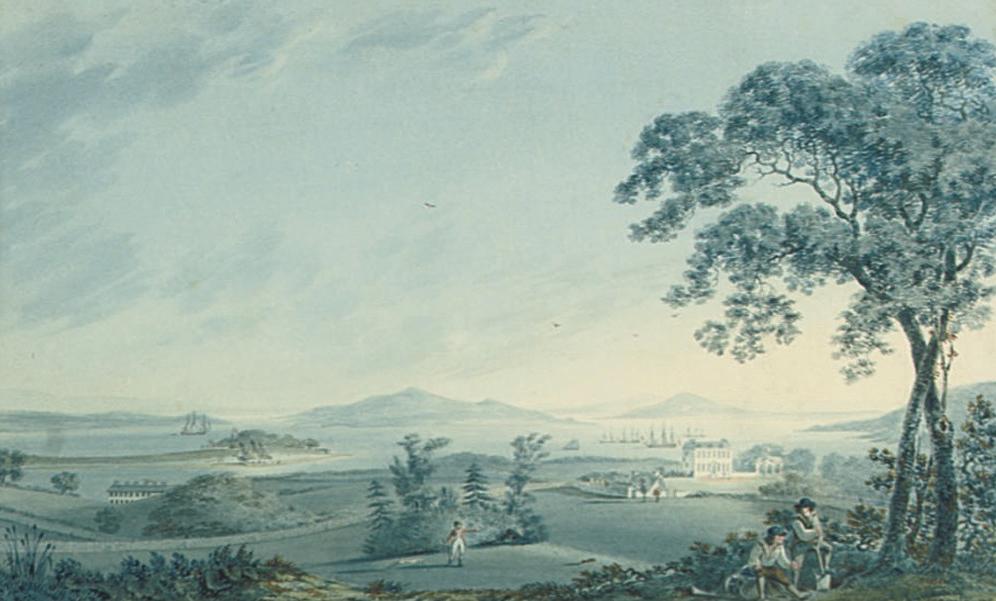 Figures in the grounds of Tarbert House.
Tarbert Island to LHS. Tarbert House to RHS.
Painted 1795. See details.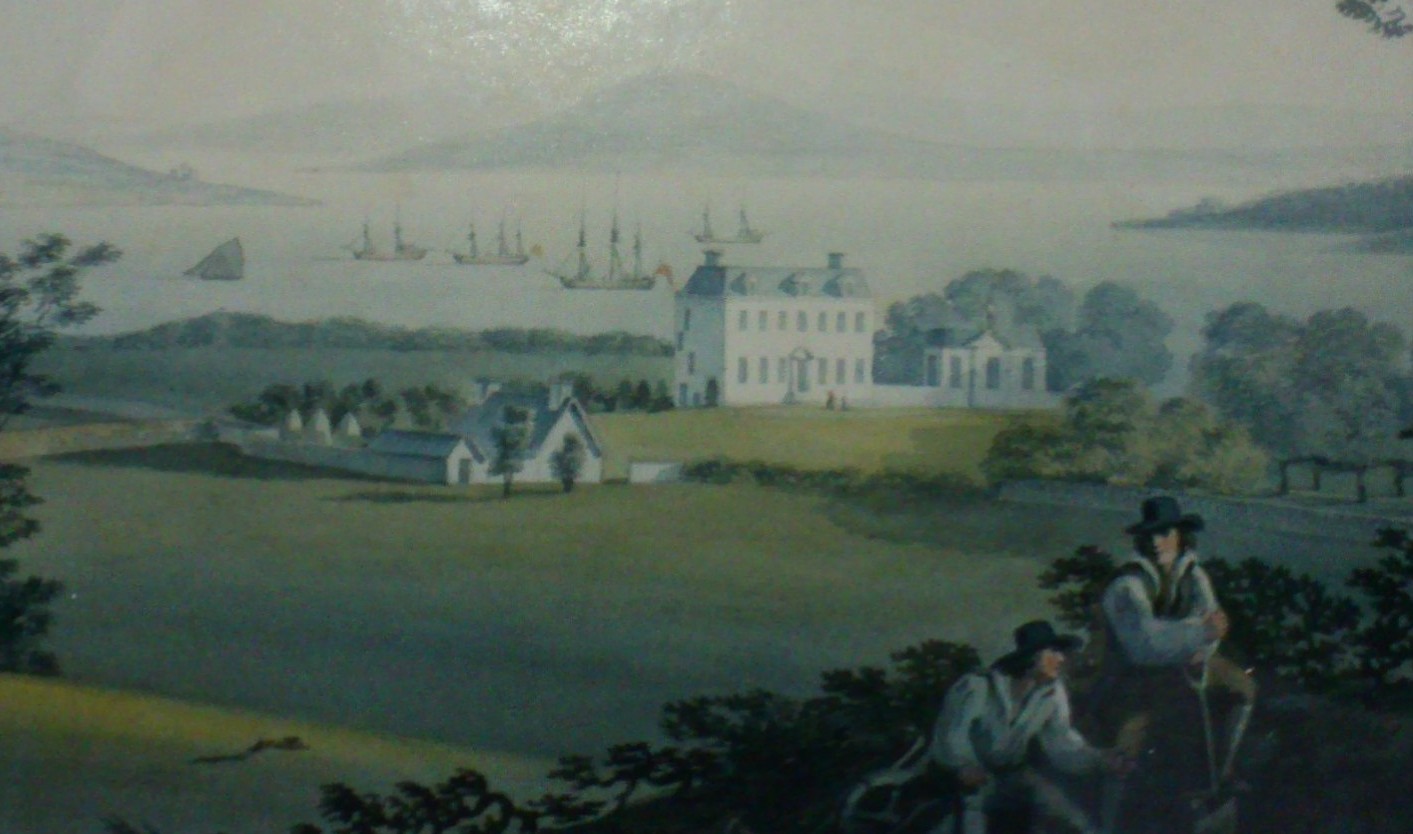 Detail of above showing Tarbert House.
This shows Tarbert House with the old dormer windows in the roof.
It was made into a full 3 storey building by Sir Edward Leslie, 1st Baronet, around 1810.
See larger.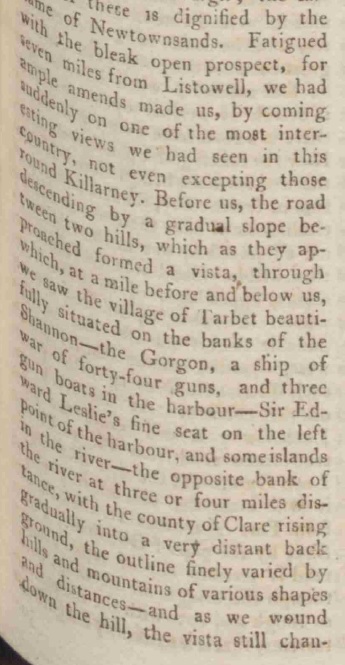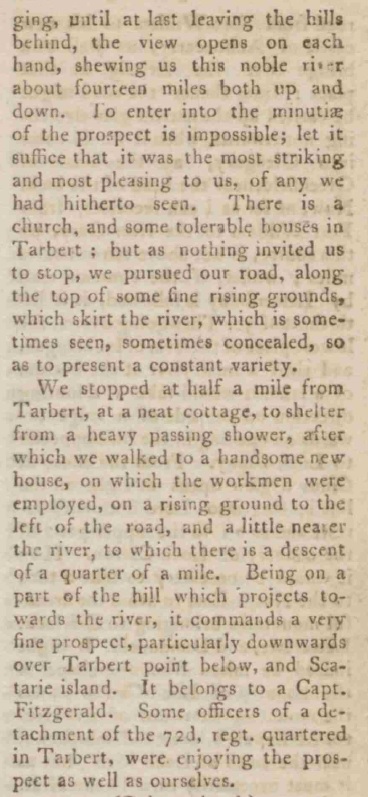 Visit to Tarbert, July 1804.
From "Tour thro' the South of Ireland", The Scots Magazine, 1 March 1806.
The HMS Gorgon was in port.
The 72nd Regiment was stationed at Tarbert.
This is a continuation of an account started in The Scots Magazine, 1 October 1805.


[Leet's Directory, 1814] shows Robert Leslie, not Sir Edward Leslie, at Tarbert House.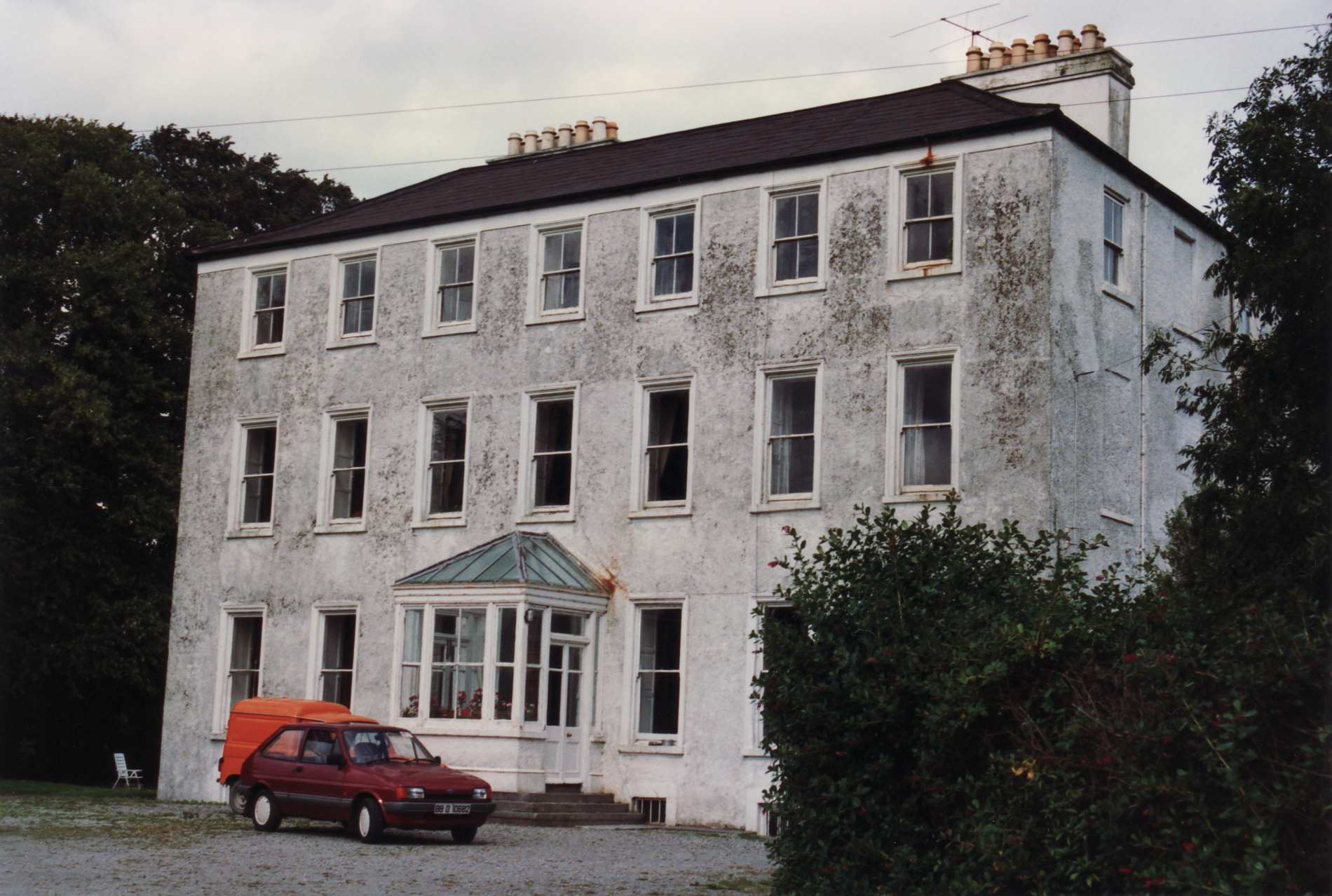 Tarbert House.
Photo 1990 by Jackie Lindsay.
See larger and full size.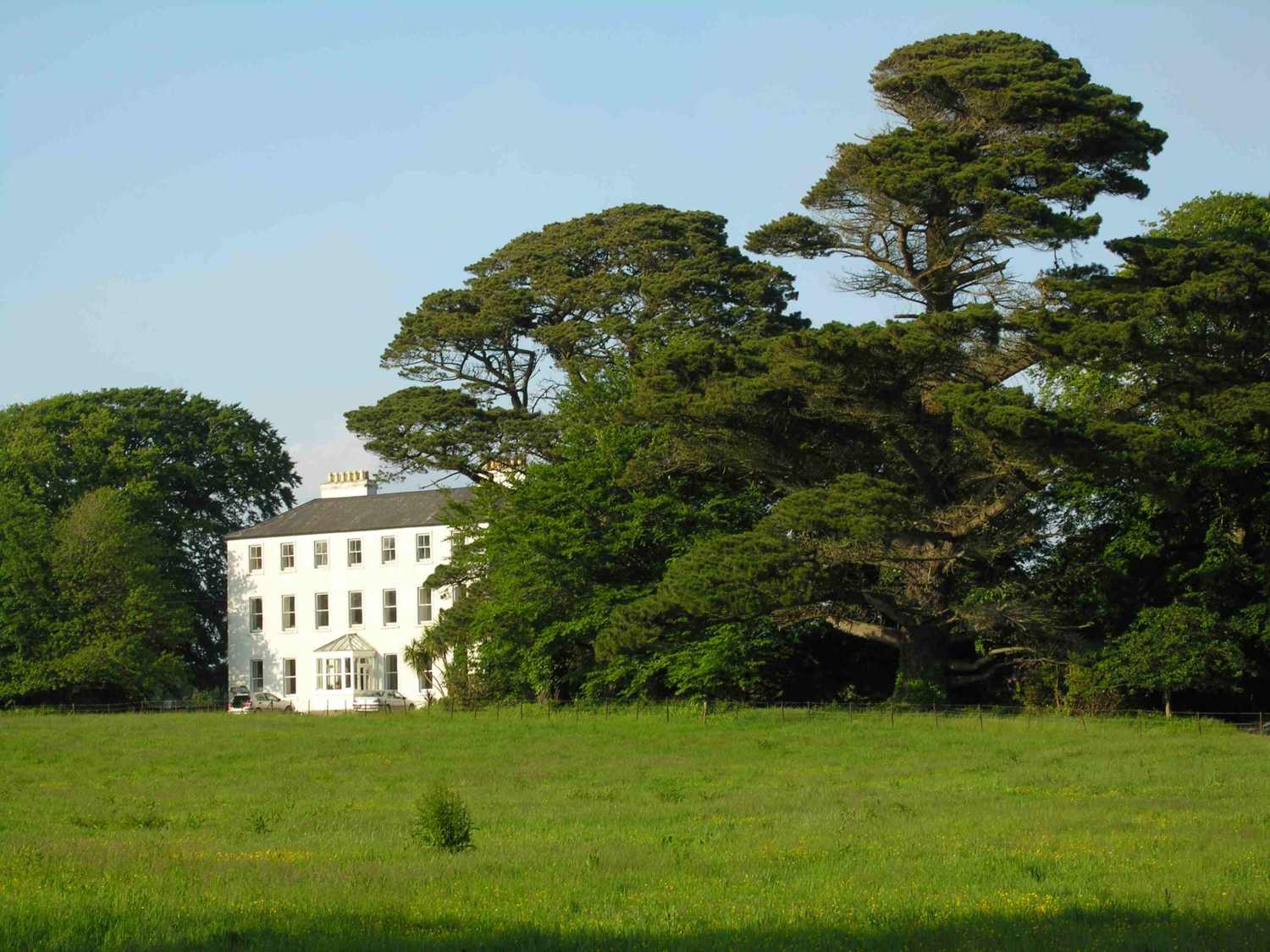 Tarbert House.
See larger and full size.
Photo 2005 from Sandra Lindsay.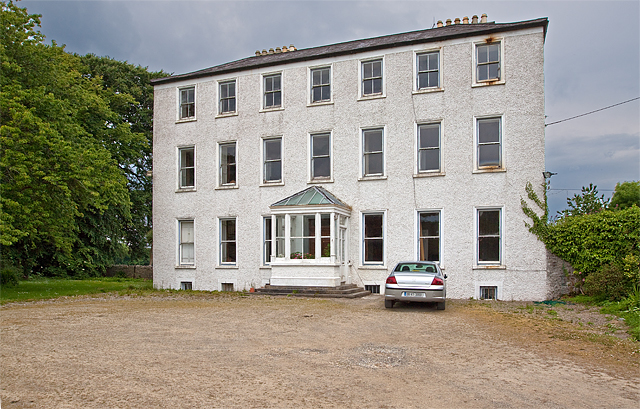 Tarbert House.
Photo 2009 from Geograph. Creative Commons.