Cross
References:

Sources yet to be consulted:
William Crosse,
mar Mary ----,
of "Bromfield", Somersetshire (must be
Broomfield
, Somerset),
had issue:

Rev. Benjamin Cross,
or Crosse, 3rd son,
NOT of Chester, this is confusion with someone of the same name at Oxford around this time,
[Fuller, 1866] says he was of "Somersetshire",
educ Emmanuel College, Cambridge, entered 1657, BA 1661,
D.D. (Doctor of Divinity),
Precentor of Cloyne (Co.Cork) 1664-83,
mar Anne Eveleigh,
had issue:
Elizabeth Cross, born 1669,
mar probably in 1690-93 to John Blennerhassett, "Black Jack" and had issue.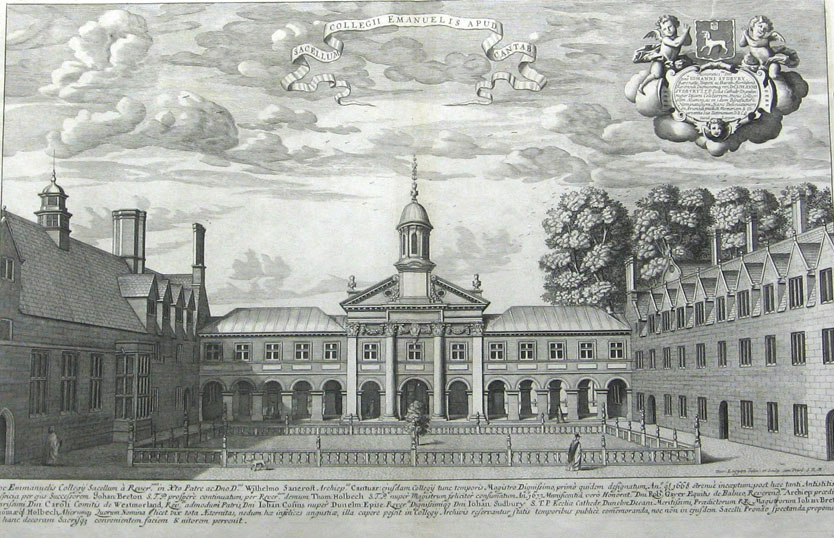 View of Emmanuel College, Cambridge, published 1690.
Shows the new Chapel, which was built 1677 (just after Cross' time).
From
here
.
See
modern view
.


The entry for Benjamin Cross in Alumni Cantabrigienses (2011)