Dan Donovan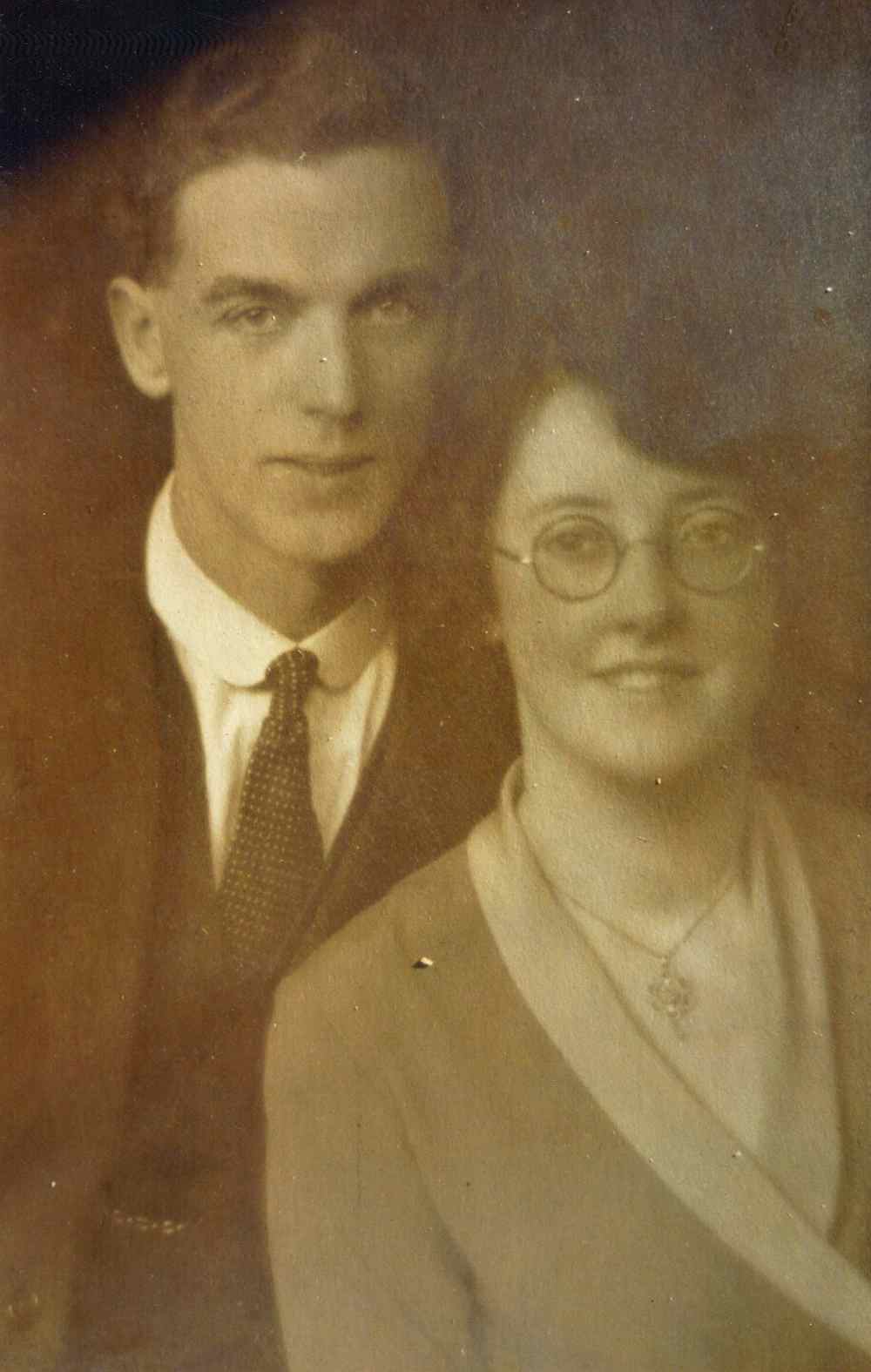 Dan Donovan and Peg Madigan (died 1934).
Wedding photo. See
full size
.
Dan Donovan
,
Daniel, born Dec 1900.
He was a pharmacist.
Lived
Rathkeale
, Co.Limerick.
Listed as chemist, Rathkeale, at mar.
He mar 1stly, 17 October 1931, Rathkeale RC church, to his 3rd cousin
Peg Madigan
[born 1903].
Double wedding with his sister
Catherine Donovan
. See
mar cert
from
here
.
Peg died, of infection after childbirth, in a Limerick hospital, 4 July 1934, age 31 yrs.
Dan had issue by 1st wife:
Jack Donovan.

Dan is listed as chemist, Rathkeale, at 2nd mar.
He mar 2ndly, 24 July 1935, to his wife's sister Catherine Madigan [Kitty, born 12 July 1901].
They mar at Robertstown RC church, NE of Shanagolden. See mar cert from here. He is "O'Donovan" on mar cert. But otherwise family always used "Donovan".
Mr and Mrs D. Donovan, Rathkeale, were at Mary Nolan's funeral in Aug 1935.
Tom Plunkett came to work at Dan's pharmacy in Rathkeale and married his sister Peg Donovan in 1942.
Dan opened pharmacy branch in Ballingarry, Co.Limerick, in 1942 or 1943. It was run by his sister Peg and her husband Tom for a time in the 1940s.
Dan died 1977 to 1980.
Kitty fl 1981.
Dan had issue by 2nd wife:
Peter Donovan.

Donal Donovan,
had issue:

John Donovan.

Tim Donovan,
researching family tree,
author of [Donovan, 2010].

Mary Donovan,
mar Pat Fitzgerald.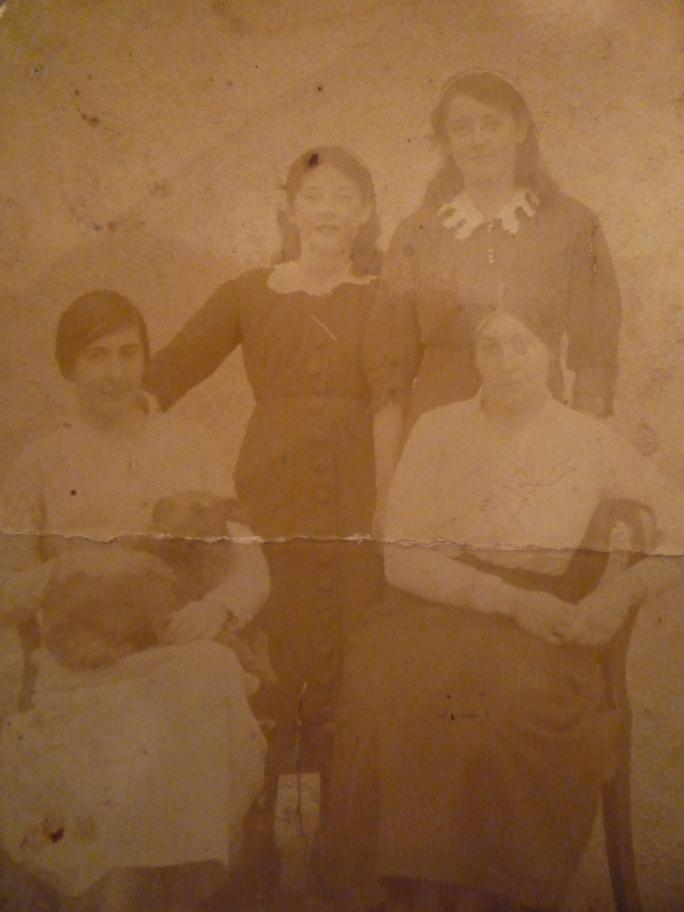 Back: Dan Donovan's two wives, Peg Madigan (left) and Kitty Madigan (right).
Front:
Dr. Con Nolan's
daughters, Kitty Nolan (left) and Mary Nolan (right).
Photo at
Elm Ville
, 1917.
See
full size
and
other scan
.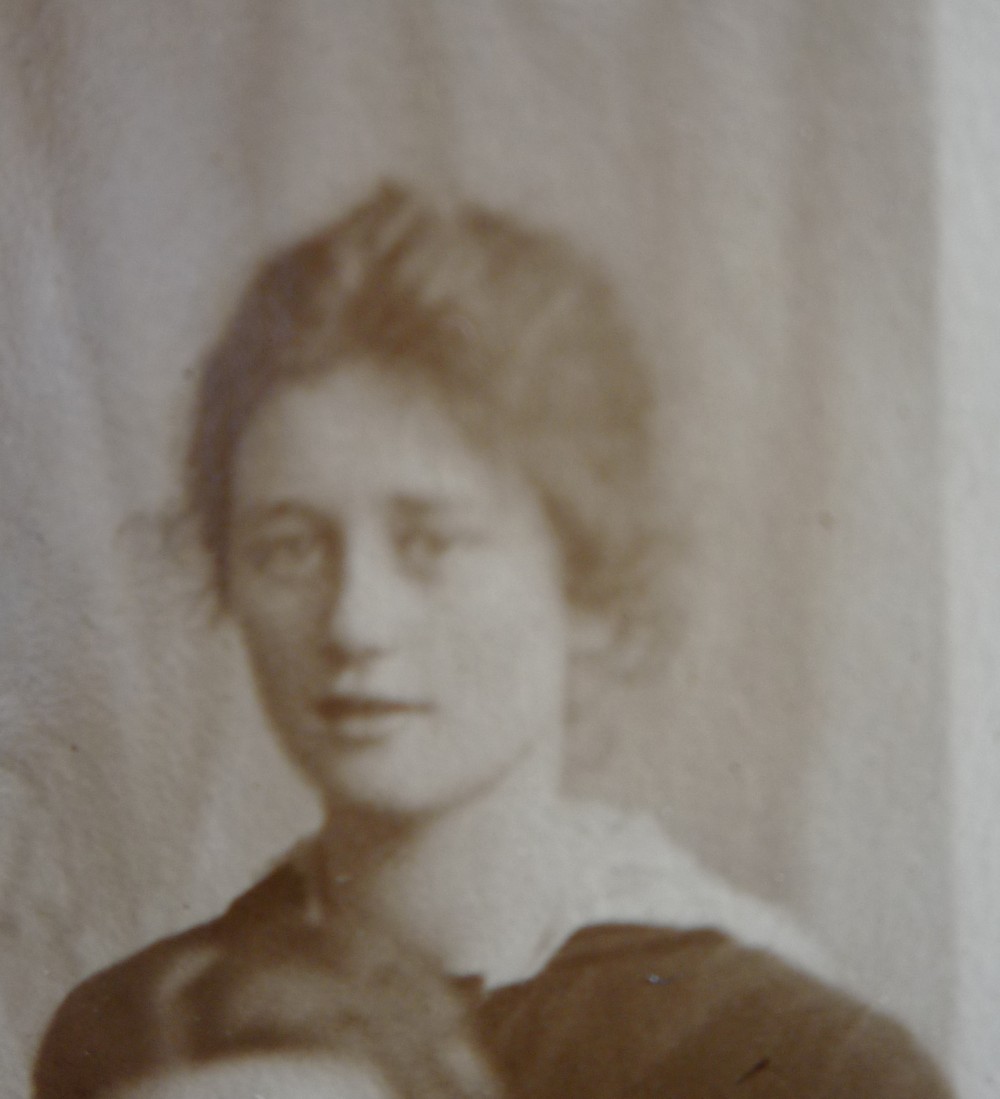 Peg Madigan, 1919.
See full size.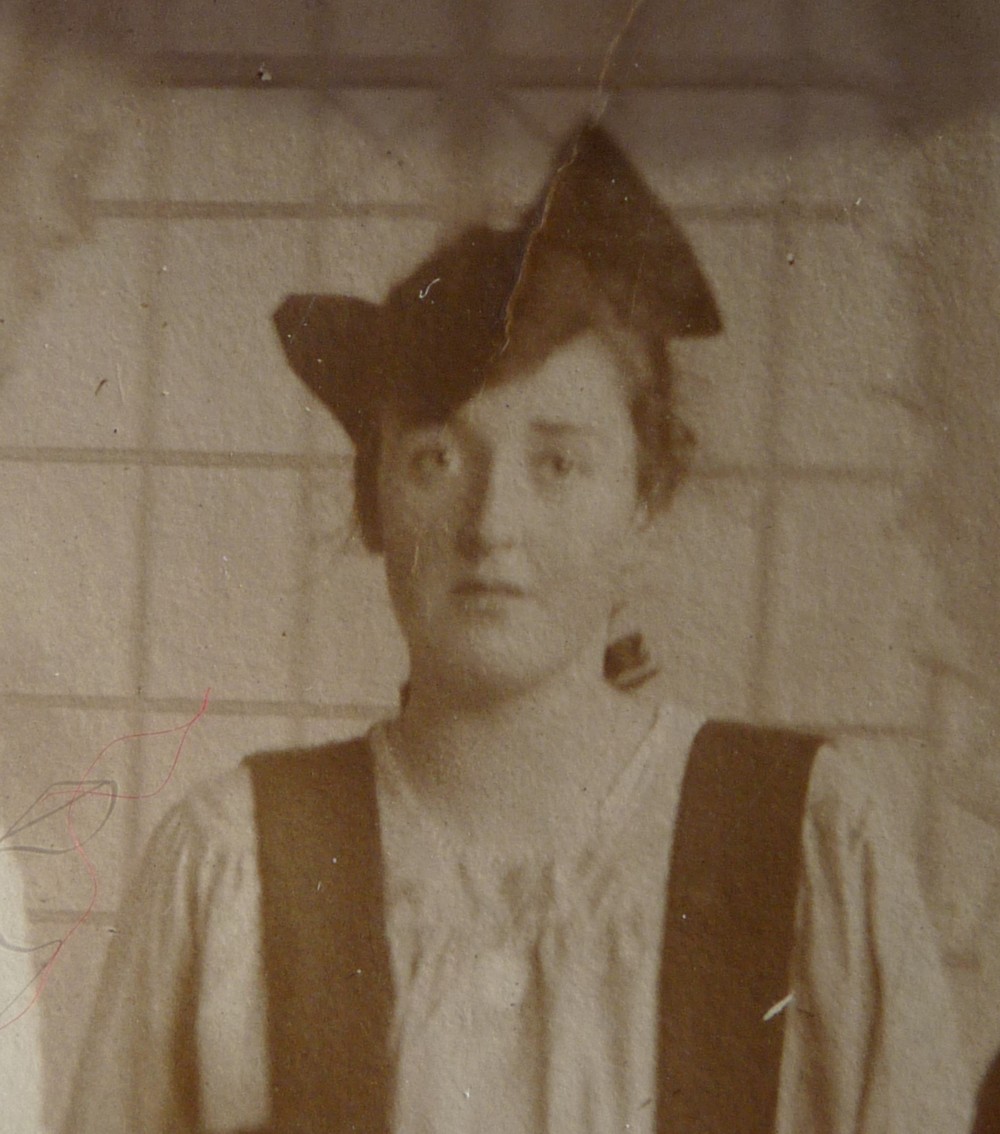 Kitty Madigan, 1919.
See full size.