Sir Edmund Fitzgerald, of Cloyne and Ballymaloe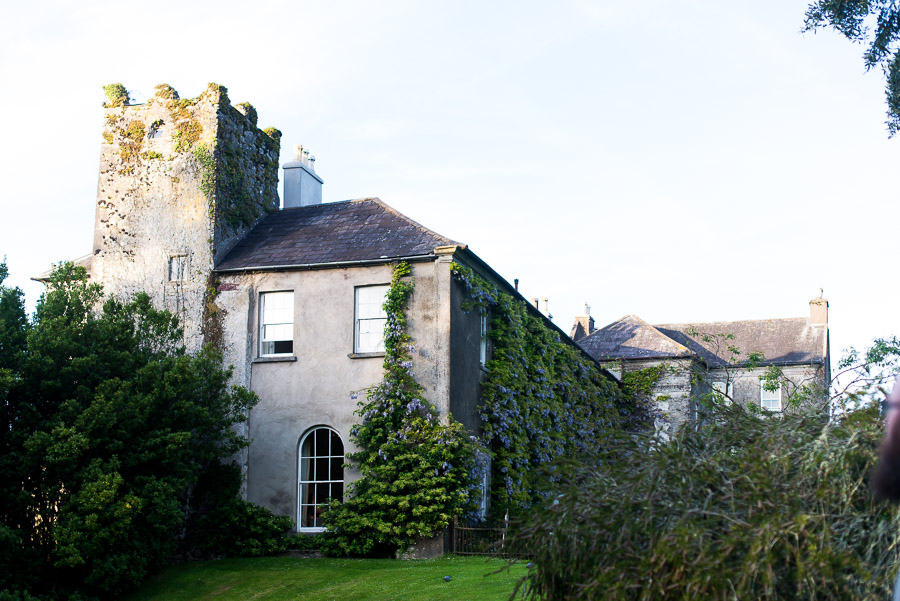 Surviving part of
Ballymaloe Castle
(LHS), adjoining the later Ballymaloe House.
Photo 2015. From
Valerie Hinojosa
. Creative Commons.
Sir Edmund Fitzgerald
(see
here
),
or Edmond, born 1569,
of
Cloyne
, Co.Cork,
and of
Ballymaloe Castle
, near Cloyne, Co.Cork.
His father died Jan 1612, at an advanced age.
He died 10 Mar 1612, age 43 yrs [inscription on tomb].
He was bur in Cloyne Cathedral with his father.
Honora remained a devout Catholic like her father.
Her will dated 1628.
[Hayter-Hames, 2016] says she died 1628.
Edmund and Honora had issue:
Ellen Fitzgerald,
born post-1589,
mar in or before 1614 to Dermod O'Brien, 5th Baron of Inchiquin [born around 1594] and had issue.
Ancestors of Duke of Wellington and of Elizabeth II.




Sir John Óg Fitzgerald,
born around 1595.
He was called John the younger (John Óg) because of his grandfather John, who was alive and at Ballymaloe when he was young.
In 1612 his father and grandfather died.
He inherited Ballymaloe Castle.
A Fitzgerald harp was made in 1621. A replica survives at Ballymaloe.
He died 1640.

Inscription on Sir Edmund's
tomb at Cloyne
.
Photo 2019. See
full size
.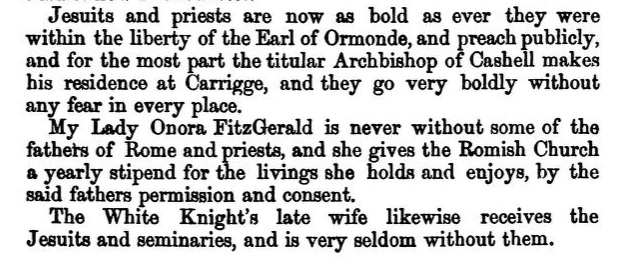 A report into "Popish Priests" and their patrons in Munster, by Carew.
Filed under papers of 1611, but the following page refers to 1613.
[Hayter-Hames, 2016] says that the devout Catholic "My Lady Onora FitzGerald" refers to Honora, wife of Sir Edmund Fitzgerald.
From p.199 of Calendar of the Carew manuscripts, vol.6 (pub 1873).
---
The 1617 silver shrine
In the late 1400s, the
Dominican Friary
at
Youghal
(the North Abbey) acquired an ivory carving of the Madonna and child, which washed ashore and to which miraculous powers were attributed.
The carving is thought to date to around 1450.
The carving made Youghal a centre of Marian devotion.
In 1617, the widow Honora FitzMaurice Fitzgerald presented the Dominican Friary with a silver shrine for the carving.
It says in Latin: "Pray for the soul" of "Onoria" daughter of "Jacobi de Geraldinis" and date 1617.
The shrine survives. On display in the Dominican Priory, Pope's Quay, Cork.
Sources yet to be consulted: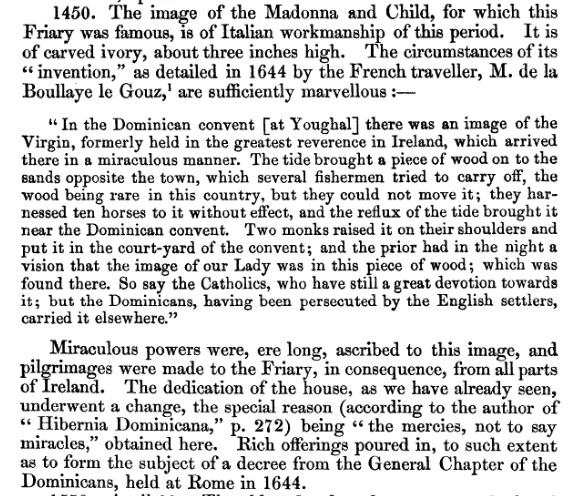 The history of the carving and the shrine.
From "The Ecclesiastical Antiquities of Youghal. No. II." Samuel Hayman. Proceedings and Transactions of the Kilkenny and South-East of Ireland Archaeological Society. Vol. 3, No. 2 (1855), pp. 326-336.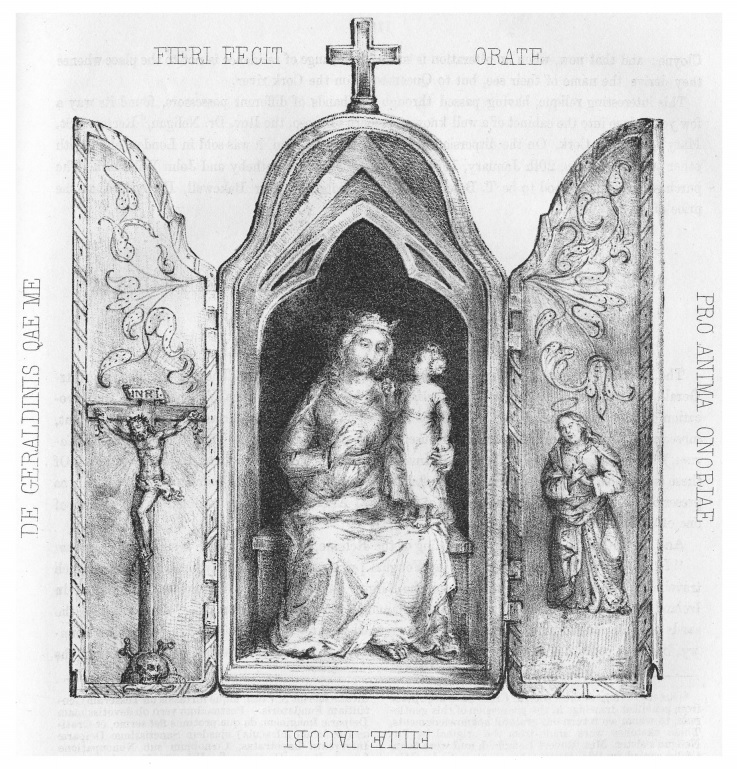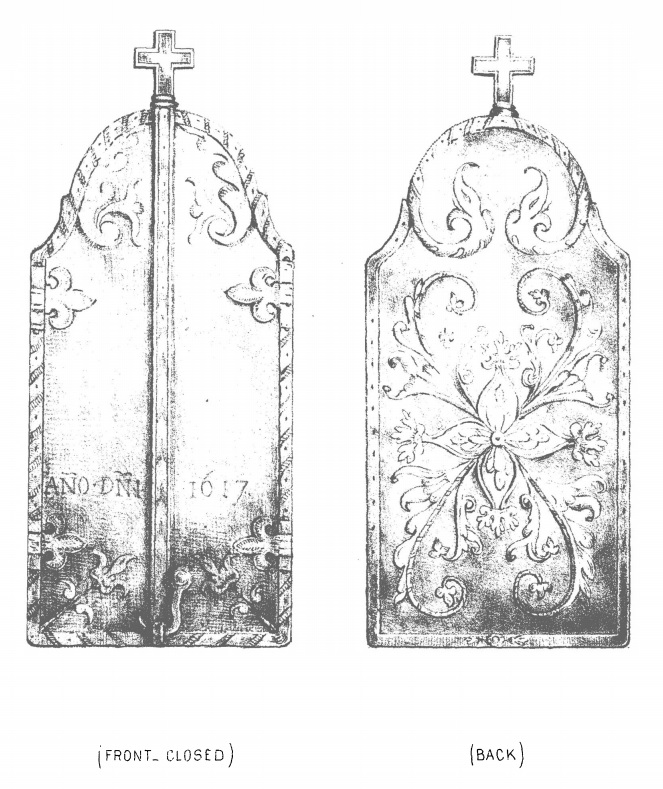 Drawings of the shrine.
From [Hayman, 1854].