Fitzgerald of Dunmaniheen, Co.Kerry
No known connection with the main
Fitzgerald
family (the Geraldines).
References:

Sources yet to be fully consulted:
James Fitzgerald,
of
Dunmaniheen
(or Dunmanaheen, just E of
Killorglin
), Killorglin par, Co.Kerry.
He and his son Edward got lease of Dunmaniheen dated 29 Apr 1714.
He lived to see
great-grandchildren
born 1730s.
His son died 1738.
He died 1742 (would be at a great age).
He had issue:
James Fitzgerald,
of Killiney, Co.Kerry.
His line apparently inherited Dunmaniheen.




Capt. Edward Fitzgerald,
of Dunmaniheen, Co.Kerry.
He mar 1stly, est c.1700, to Jane Leader.
He had issue by 1st wife:




Mary Fitzgerald,
born est c.1705-10,
mar 7 June 1731 [settlement 20 May 1731]
to Edward Blennerhassett [born 31 Mar 1705] and had issue.


Capt. Edward's will dated 25 Mar 1738.
He died 1738 (before his father).
He died before a deed of 15 Aug 1738.
He had issue by 2nd wife:




Johanna Fitzgerald,
mar her 1st cousin Francis Fitzgerald and had issue.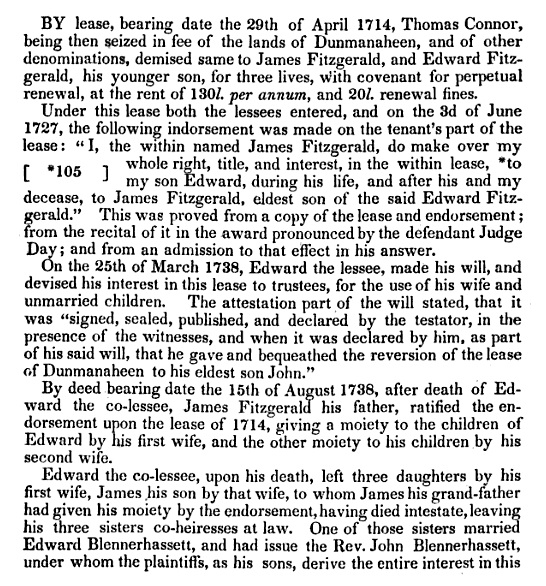 Extract from
1811-12 case
showing Mary Fitzgerald's ancestry.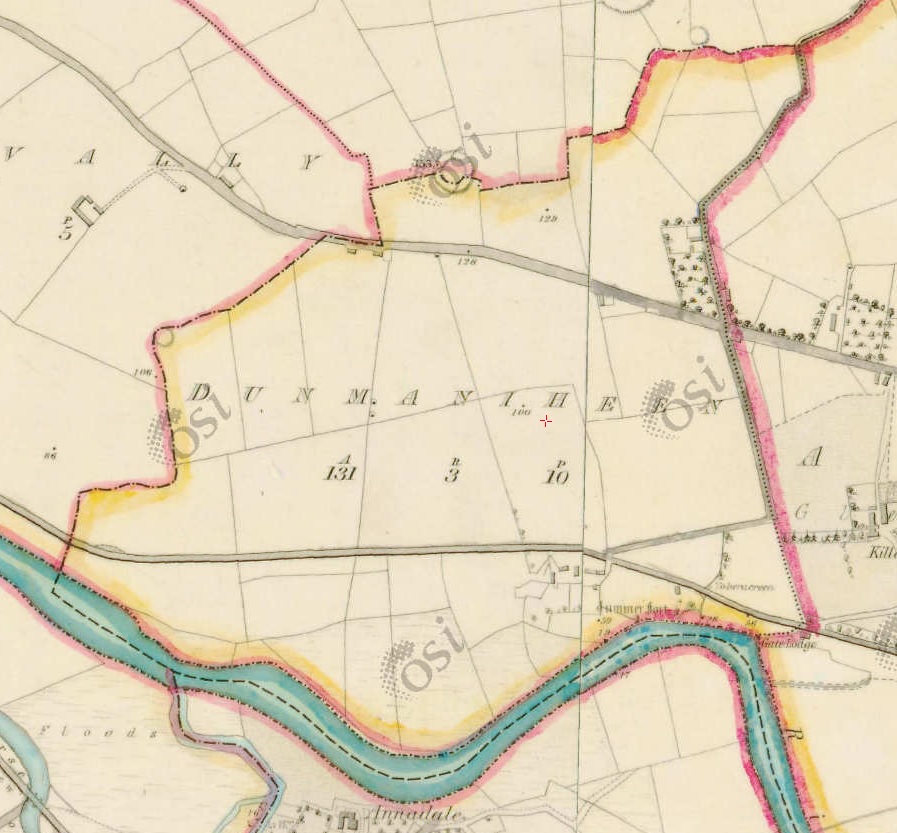 Dunmaniheen on 1829 to 1842 map.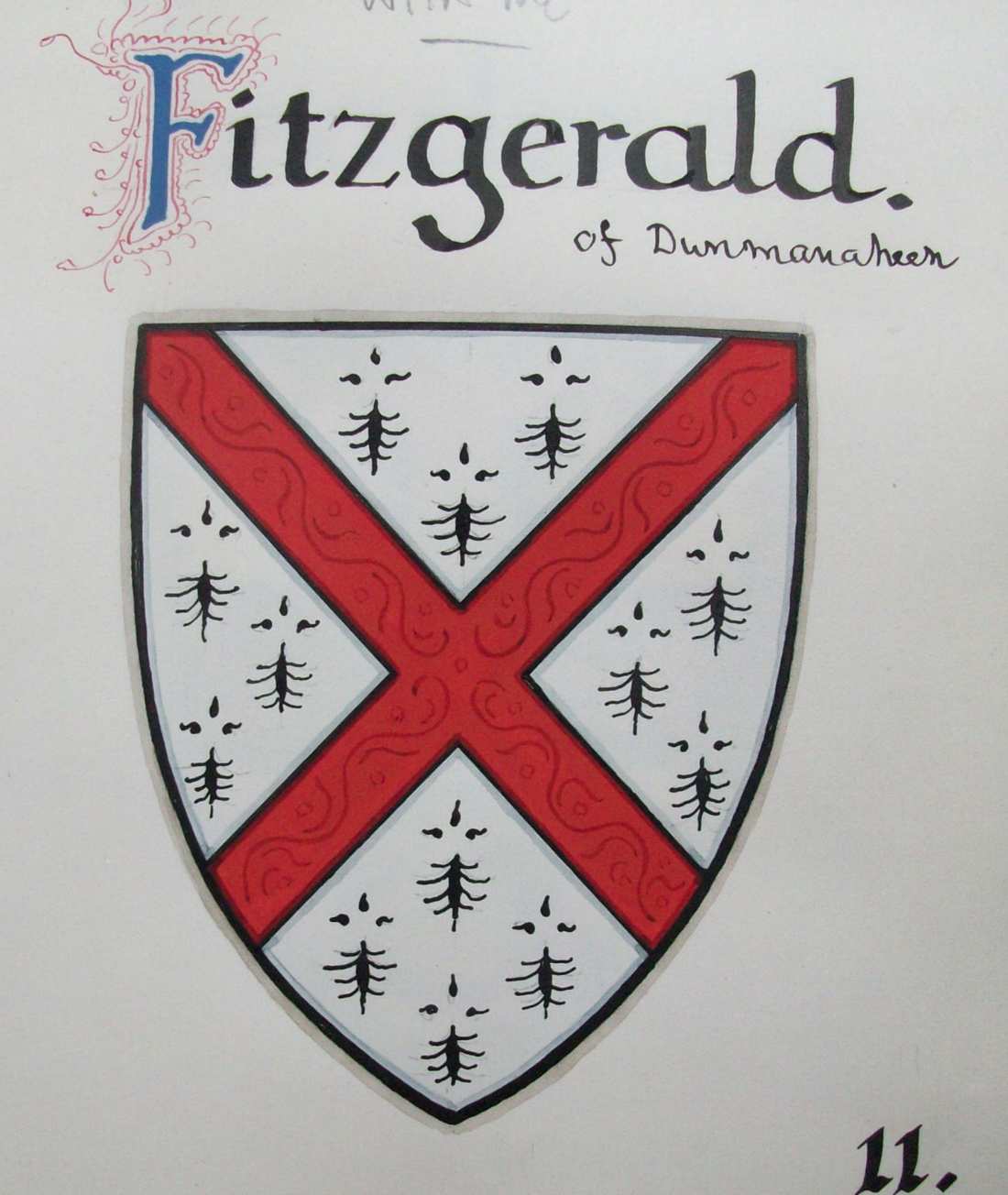 Arms of Fitzgerald of Dunmaniheen.
From the arms of the 32 ancestral lines of James Franklin Fuller, made out in 1909 by the Dublin Office of Arms.
Courtesy of Teresa Stokes.
See full size.
---