Madigan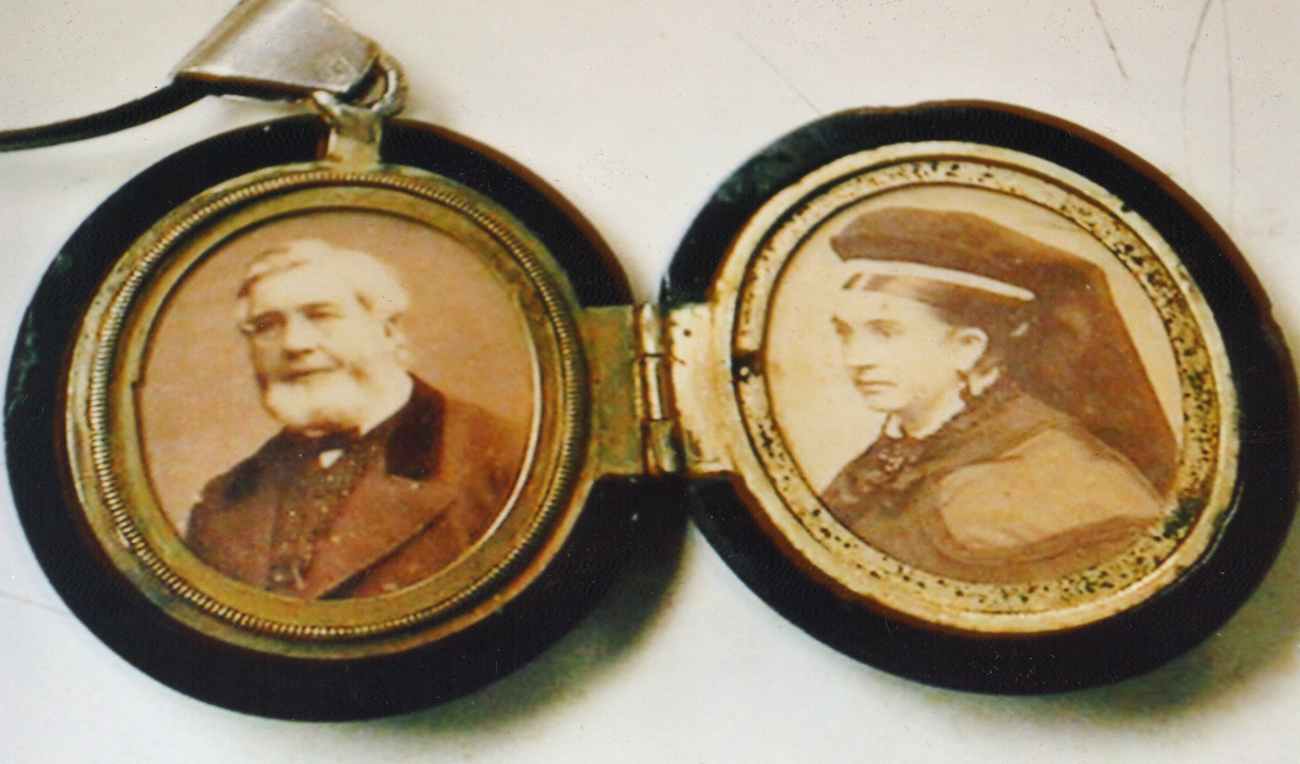 Tim Madigan and Bessie O'Brien.
See
full size
.
Tim Madigan,
Timothy, born 31 Oct 1819.
See
entry
in tree by
Paddy Waldron
.
He ran family pub and grocery (established 1792) at
West End
, Shanagolden. Family lived there.
There was also a Madigan family farm of 35 acres on the
Clashganniff
side of Shanagolden.
He mar 4 Mar 1862 to
Bessie O'Brien
[Elizabeth, born 21 Jan 1840].
The business in Shanagolden went well. They enlarged the pub.
He is listed as farmer and grocer, of Shanagolden, in mar settlement of
Mary O'Brien
1870.
They were Home Rulers, and supporters of
William Henry O'Sullivan, MP
(MP for Limerick County 1874-85), who Bessie would later marry.
Tim died 16 or 17 May 1876, age 56 yrs.
He was bur
Kilbradran graveyard
, see
inscription
.
See report on
Month's Mind
, Munster News, 10 or 14 June 1876.
Tim and Bessie had issue:
Thomas T. Madigan,
born 12 June 1863 [grave], Co.Limerick, think NOT Jan,
Thomas Timothy, always called "Thomas T.".

---
West End House, at the NW end of Main St, Shanagolden, Co.Limerick.
Madigan family ran pub and grocery here from 1792
[Donovan, 2010]
.
Thomas T. Madigan
(died 1904) lived here.
Madigans still live here today.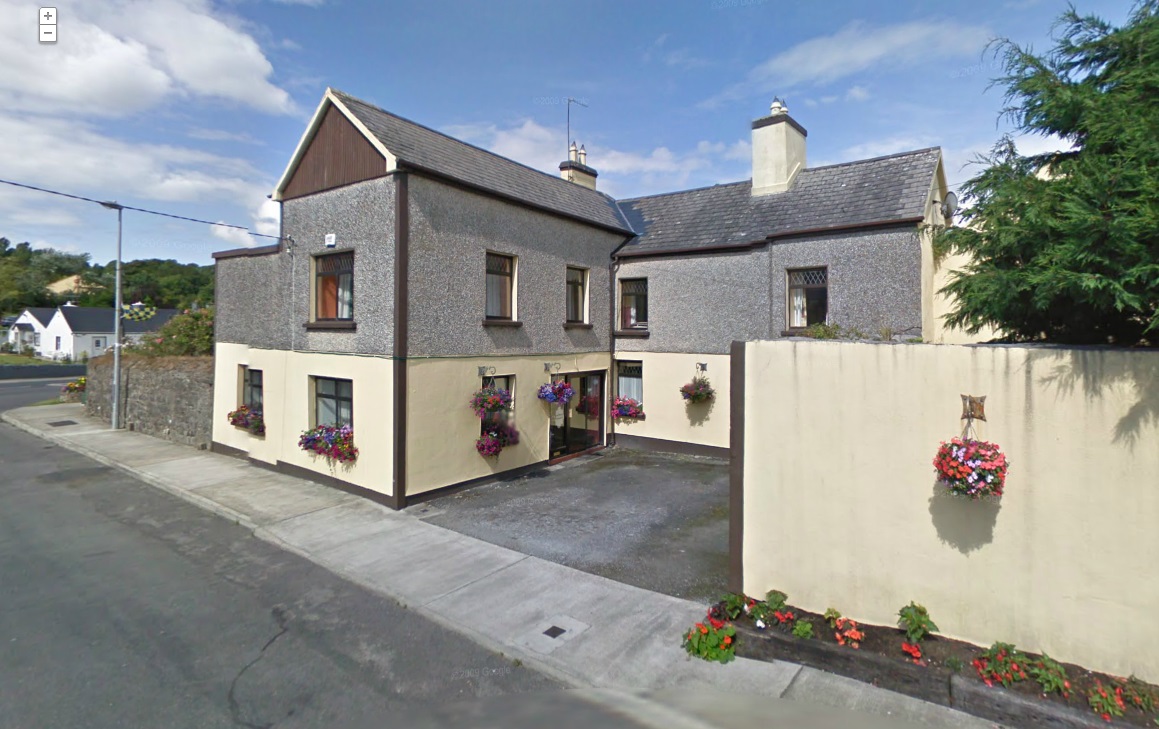 West End House, Shanagolden.
Photo 2009 from Google
street view
.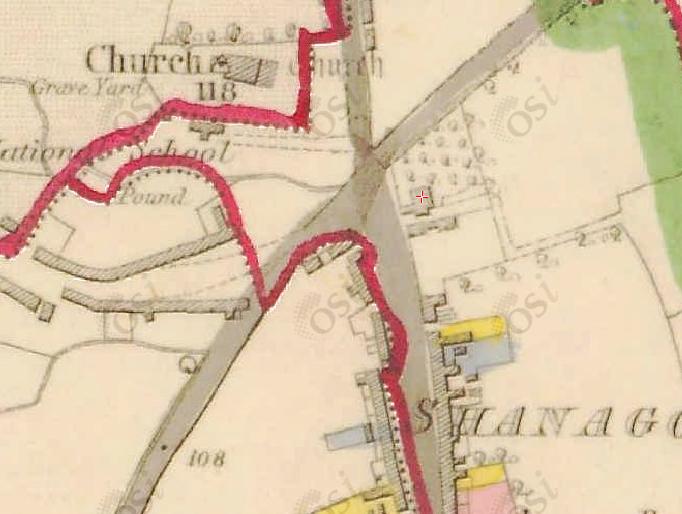 West End House (red cross) on 1829 to 1842 map.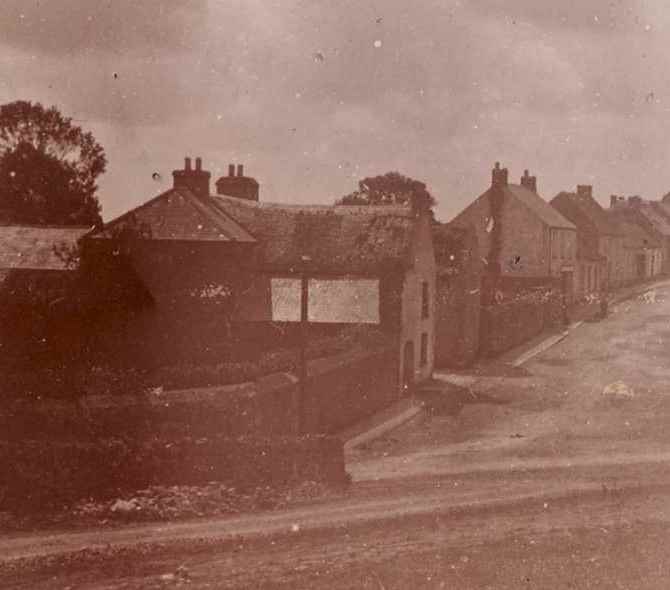 Madigan house and pub.
Leftmost building in this photo, NW end of Main St, Shanagolden.
Photo probably 1896 or 1897. See wider and original.
See modern street view.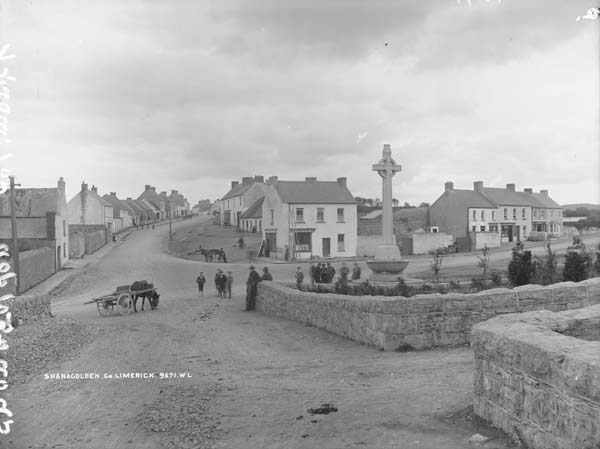 1903 view from NLI.
The cross is the Spring Rice Memorial which was erected 1900.
See Madigan house marked on the above.