Matthew John de Courcy
Matthew John de Courcy
,
born 1841.
Limerick City Coroner.
He mar 1868 to Kathleen McDonnell.
She was dau of John McDonnell, J.P., High Sheriff of Limerick City, of Fairy Hill, St. Patrick's par, Co.Clare (near Parteen and near Limerick city).
See her entry in tree by Paddy Waldron.
Matthew and Kathleen are listed in Limerick in 1901 census.
He died 1909, age 68 yrs.
See death notice and funeral report.
Kathleen is listed in Limerick in 1911 census.
They had issue:
John de Courcy,
John Stephen, born 1872, Limerick.
---
MacDonnell descent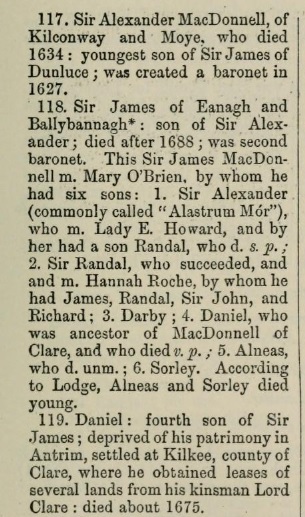 MacDonnell of Co.Clare.
Extract from
p.533
of
[O'Hart, 1915, vol.1]
.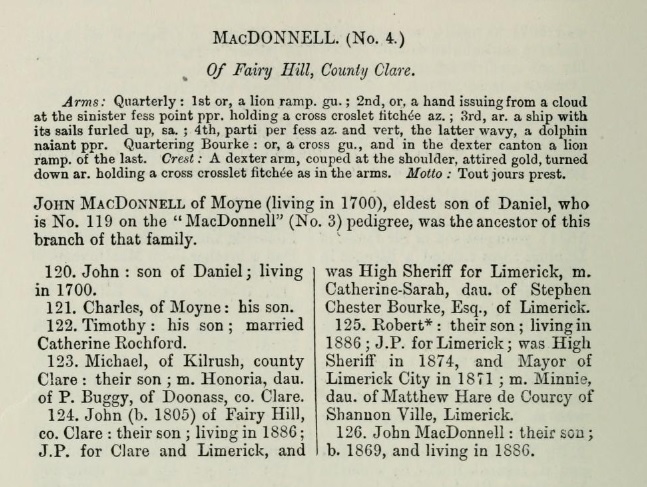 MacDonnell of Fairy Hill.
From p.534 of [O'Hart, 1915, vol.1].