Rowan of Co.Kerry
References:

Sources yet to be consulted: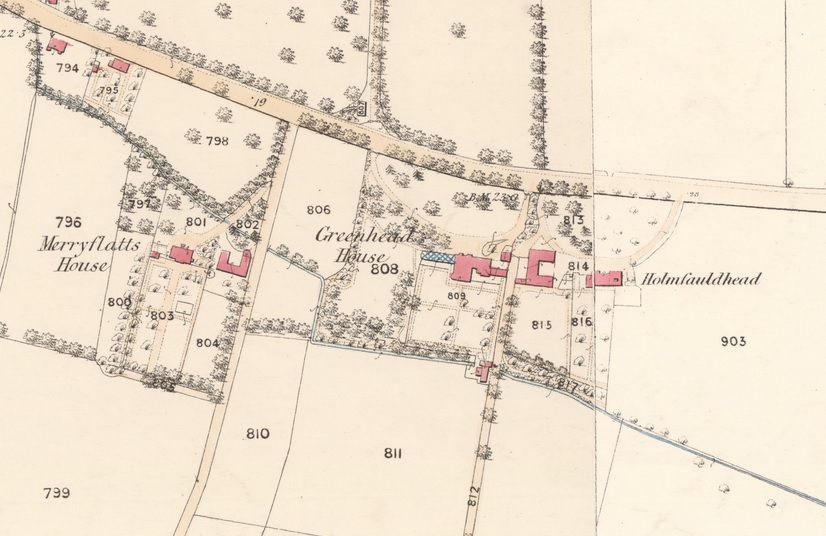 A "Greenhead House" appears on the
1857-58 map
of Govan, Glasgow.
This was entirely demolished and the area cleared for housing between the 1893-94 map and the 1909 map.
The site is now where Peninver Drive meets Burghead Place. See
map
and
street view
.
John Rowan,
of Greenhead,
Govan
parish, W side of
Glasgow
, Scotland,
had issue:
Rev. Andrew Rowan,
born 1635,
went to Co.Antrim, Ireland, 1650,
Presbyterian minister of Dunaghy parish, Co.Antrim, from c.1658,
the church was at Clogh (or Clough), N of Ballymena, Co.Antrim (see map),
mar 1stly, c.1660, to ---- Mac Phedris,
Rector of Dunaghy 1661,
had issue by 1st wife:




Capt. William Rowan of Derry,
noted Williamite supporter, had issue:

William Rowan, had issue:

Jane Rowan, mar Gawen Hamilton [born 1729] and had issue:

Archibald Hamilton Rowan, born 1751,
United Irishman in 1798 Rising, ancestor of Rowan-Hamilton.

Rev. John Rowan,
ancestor of Rowan of Mount Davys, Co.Antrim, and Rowan of Australia.


Rev. Andrew mar 2ndly, est c.1670, to Alice Dunlop [think descendant of Robert II, King of Scotland and of Henry I],
died 1717, age 82 yrs,
bur Clogh church, Co.Antrim, (todo) any grave?,
had issue by 2nd wife:




Robert Rowan.
Archibald Rowan.

George Rowan,
born est c.1675,
[Sir Henry Denny, 7th Baronet] has him as grandson, not son, but that is impossible given the dates (he had a daughter who married in 1716, he must be born 1675 or earlier).
---
Dunaghy Old Rectory, Clogh, Co.Antrim
Dunaghy Old Rectory, main street, Clogh, Co.Antrim.
Think this is where Rev. Andrew Rowan lived up to 1717.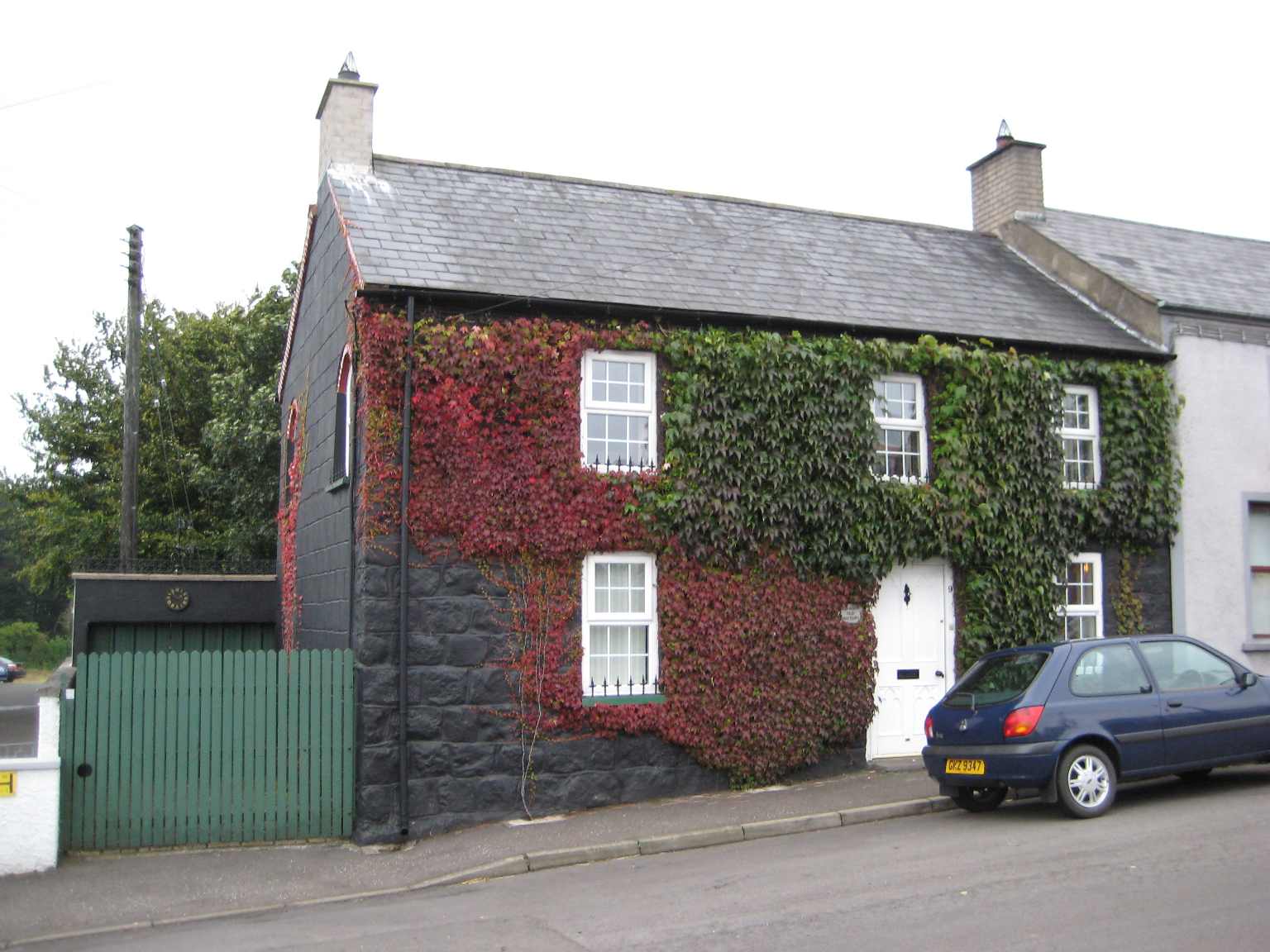 Dunaghy Old Rectory, Clogh, Co.Antrim.
Photo 2010. See
larger
and
full size
.
See
other shot
and
other shot
.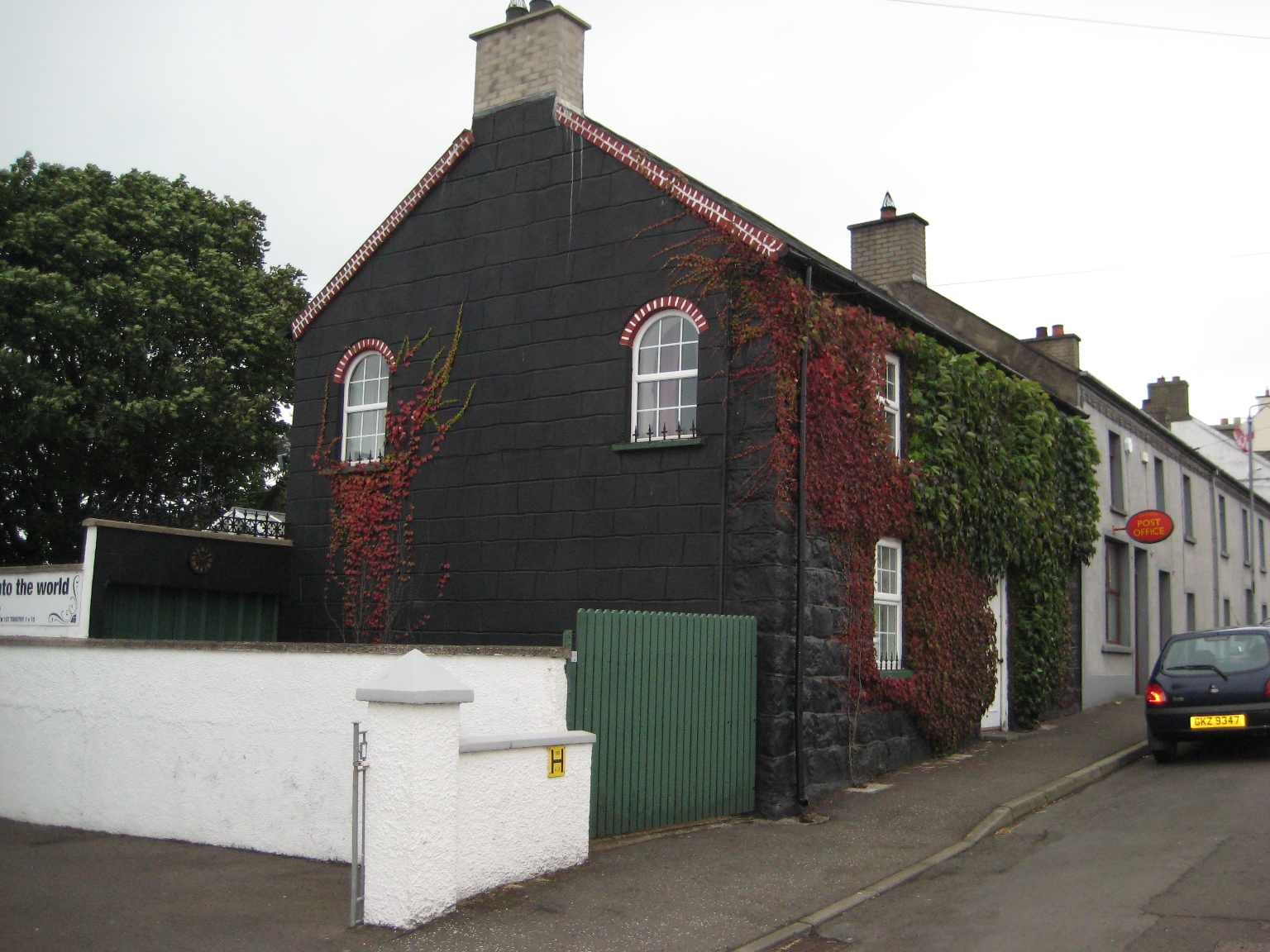 Dunaghy Old Rectory, Clogh, Co.Antrim.
Photo 2010. See larger and full size.
See other shot.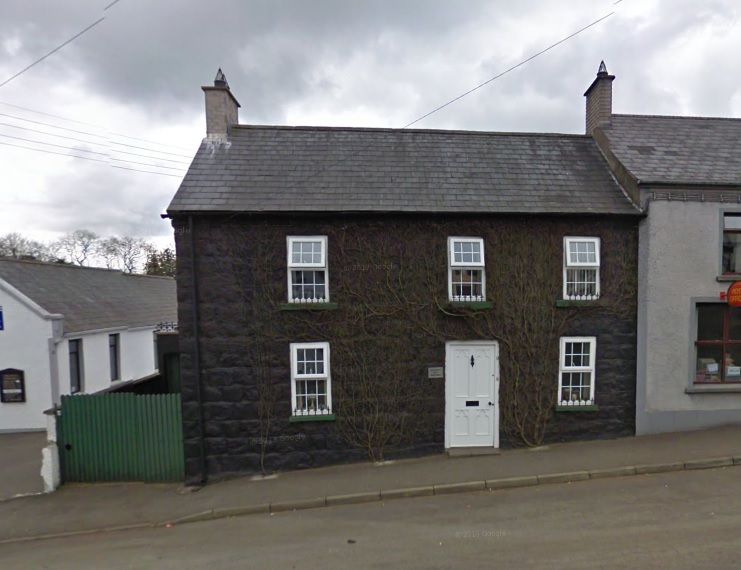 Dunaghy Old Rectory, Clogh, Co.Antrim.
2011 shot from street view.
---
The Rowan Papers
[NLI Ms]
are papers from 1699 to 1913 relating to the Rowan, Crosbie, Denny, Ponsonby, Blennerhassett and other Co. Kerry families.
Ms 20600 to 20622 (23 items).
D. 26664 to 26719 (56 items).

Have looked at:
Ms. 20608 (Ponsonby)
This may (or may not) include all the Ponsonby papers mentioned in the guide:

"Letters and miscellaneous papers of Ponsonby of Co.Kerry, c.1770-1805".
"Bills, answers, and other legal papers relating to Chute, Hickson, Ponsonby and Rowan families, c.1780-1820".

Ms 20610. Legal papers re the family of Rowan of Co. Kerry, mainly papers in the case of John Rowan v. Mary Goggin, c. 1729-1810.
Ms 20611. "Miscellaneous legal papers and accounts relating to the family of Blennerhassett of Co. Kerry, c.1776-1822."
Ms 20617. Extracts copied from State Papers etc. re Co. Kerry families. Mostly 16th-17th century.
Ms 20621 (family trees). "Genealogical notes and pedigrees mainly re the family of Denny of Co. Kerry, also re the families of Blennerhassett and Conway, c.1909."
D. 26701 (Ponsonby)
D. 26706 (Ponsonby)
D. 26707 (Ponsonby)

To be consulted next:

To be consulted:
---
Can't see any connection to the mathematician. In fact, can't see why he should have middle name Rowan: