Joe O'Mara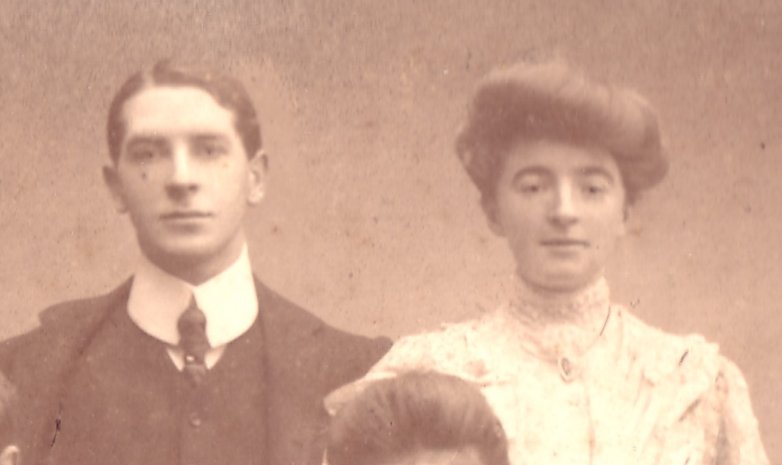 Joe O'Mara and Adelaide Sheppard.
Detail of
1905 photo
.
Joe O'Mara
, born 21st May 1878.
He was best man and wit at
his brother James' mar
Apr 1895, only age 16. Listed as living
Hartstonge House
.
Goes to Canada:
He went to Canada to run bacon factory in Palmerston, W of Toronto, Ontario, Canada (not far from London, Ontario).
[Lavelle, 1961] says: "grandfather bought a bacon factory in Palmerston and one of his younger sons was sent out to manage it".
He went back and forth the Atlantic a number of times.
He is listed as arriving at Ellis Island, NY, 2nd Apr 1904, on the Lucania from Liverpool. He is listed as single, living Limerick.
He is listed as arriving again at Ellis Island, accompanied by his brother James, on 14th May 1904 on the Campania from Liverpool via Queenstown. He is described as living London (as is James).
He is listed as living Palmerston, Ontario, at mar.
He mar 9 Dec 1905 in Orillia, Simcoe county, N of Toronto, Ontario, Canada,
to Adelaide Sheppard [see here and here, Adelaide M. Sheppard, an Anglican, born 26 Feb 1881 in Toronto, NOT 1882, NOT "S. Shepherd"].
She was dau of Thomas Sheppard (also here) by his 2nd wife Sarah Breen (also here). See her ancestry (also here).
She appears as infant under 1 year old in 4 April 1881 census of Canada, family living St James Ward, Toronto. Her father listed as "Book Keeper", all family listed as "Church of England".
Thomas Sheppard was Mayor of Orillia about 1898-1900.
Family listed in Orillia town in 1901 census. Adelaide listed as student.
Adelaide is listed at mar as living Orillia.
Children of Joe and Adelaide were born in Canada, came back over.
In 1911 census they were living with Adelaide's parents in Orillia.
[Donovan, 2012] says he is "Joseph O'Mara" who was Treasurer of the Irish Film Company of America, registered in Massachusetts, which distributed his brother-in-law Jim Sullivan's film Knocknagow (1918) in America. But surely he was in Canada. Maybe it should be his uncle Joseph O'Mara, the opera singer.
As at 1920 Joe had summer house up on the Muskoka Lakes, N of Toronto.
K & S tyre company: He set up a tyre company in Toronto.
He was Managing Director of "K & S Tire and Rubber Goods Ltd", Toronto. Manufactured tyres and other rubber goods.
"K & S Tire and Rubber Goods Ltd" is listed in a 1921 Directory on Oak St, Weston, Ontario (then just outside Toronto, now part of greater Toronto, see map). Directory lists Joseph O'Mara as Treasurer and General Manager, Thomas H. Sheppard (presumably father-in-law) as President, both living Toronto proper, not Weston.
Joe listed separately as living Toronto in 1921.
Dick Humphreys, family friend of the O'Maras, set up motor business in Dublin 1922, importing Joe's tyres into Ireland as "O'Mara's tyres", later "K & S tyres".
A letter of 15th Jan 1923 from Joe to his brother Jim says "Adelaide and the children join me with love to you all".
His tyre business got into trouble in late 1920s. [Tommy O'Brien] recalled that Britain's control of rubber plantations pushed up price of rubber in US and Canada.
Dick Humphreys (who married Joe's niece in 1929) finally dropped O'Mara / K&S tyres in favour of Pirelli tyres.
Back to Ireland:
[John O'Sullivan] says Joe and Adelaide separated.
Joe retired to Ireland.
He was a Director of O'Mara's bacon company at time of O'Mara's centenary, 1939.
In the early 1940s, Joe became the agent for Christopher Lynch,

a young Irish Tenor.
Lynch (born Rathkeale, Co.Limerick, 1921) sang from the stage of a Limerick movie theatre in 1942. The O'Maras were in the audience. They arranged for him to study in Dublin.
Joe got Lynch a job singing on the weekly Radio Eireann program sponsored by Donnelly's sausages.
With Joe's help, Lynch moved to America 1946 to become the lead tenor on "The Voice of Firestone" radio show sponsored by Firestone tyres.
Joe dies, 1950:
Joe is listed at death as "company director", of Lisnamara, Corbally, Limerick.
He died 30th Dec 1950, age 72 yrs, at his sister's house, "Greenfields", Milltown, Co.Dublin [GROI].
See obituary, Irish Times, January 1, 1951.
Wake in the Gresham Hotel, Dublin.
Funeral at Church of the Assumption, Milltown, Co.Dublin, think 1 Jan 1951.
His wife and children (all living in US) were not at his funeral, but the President was represented by his aide-de-camp.
He was bur in New Cemetery, Limerick.
He is listed on Stephen O'Mara grave, Mount St. Lawrence cemetery, Limerick.
See funeral report, Irish Times, January 2, 1951.
Adelaide fl 1951, living in US.
Joe and Adelaide had issue:
Maureen O'Mara,
born July 1909, Ontario, Canada [according to 1911 census],
living in US as at 1950.




Michael O'Mara,
Mike, born Joseph Michael O'Mara, 1918, Canada,
living in US as at 1950,
mar 1stly to Brigid Corcoran [from Dun Laoghaire, father in civil service],
they lived Paris,
he was possibly Reuters correspondent in Paris,
Brigid died,
mar 2ndly, Paris, to Pat ---- [British],
had issue by 1st wife:

Rory O'Mara (later Rory Corcoran).





Had Stephen O'Mara accepted the baronetcy, the 4th Baronet would have come from this line (succeeding from Steen O'Mara 1972).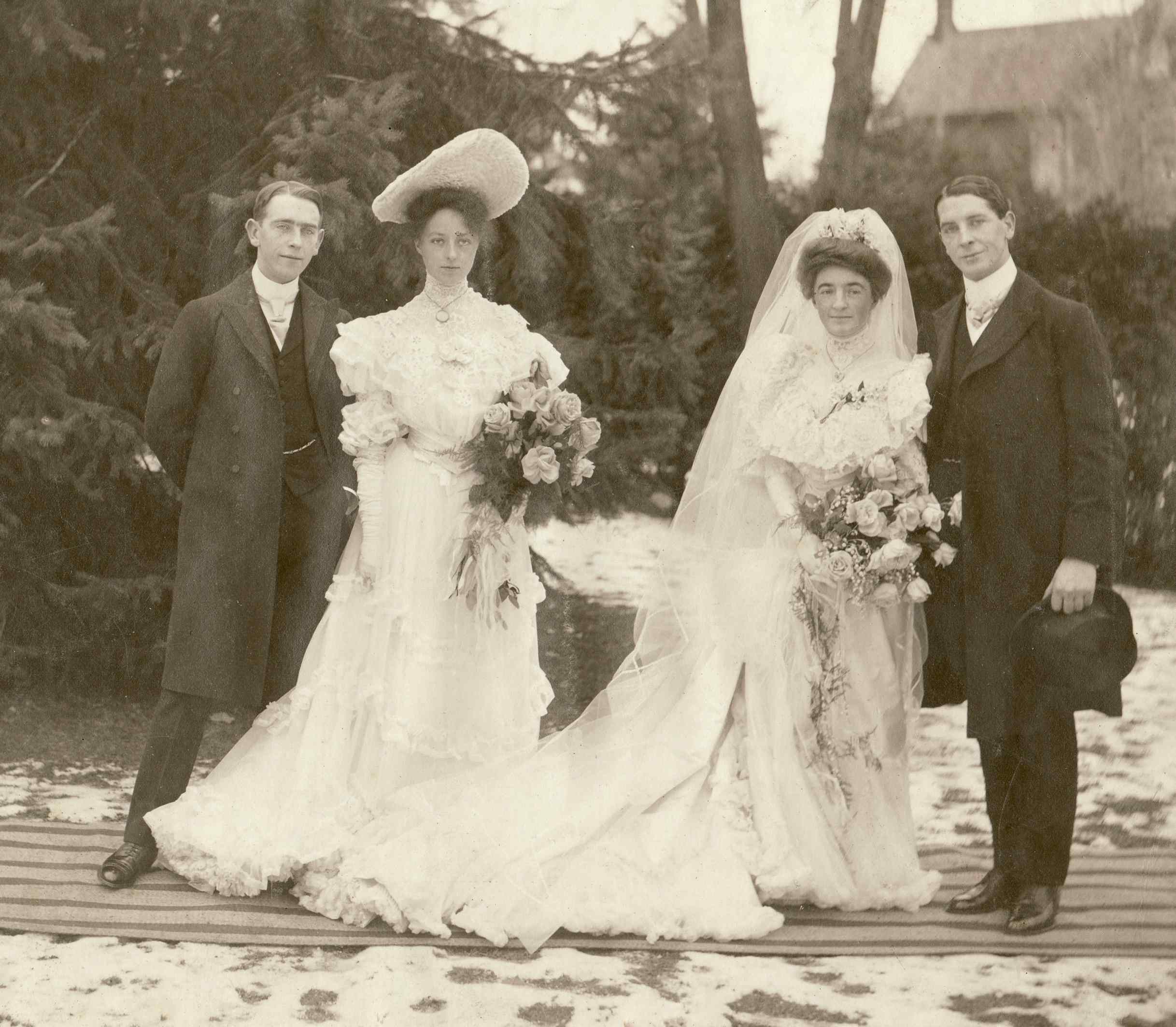 Wedding of Joe O'Mara and Adelaide Sheppard, 1905.
NOT 1910.
Adelaide Sheppard and Joe O'Mara are the pair on the RHS.
The pair on the LHS must be the witnesses Thomas Ray of Palmerston, Ontario (could this be
Lad Ray
?) and Priscilla Burns of Toronto.
See
larger
and
full size
.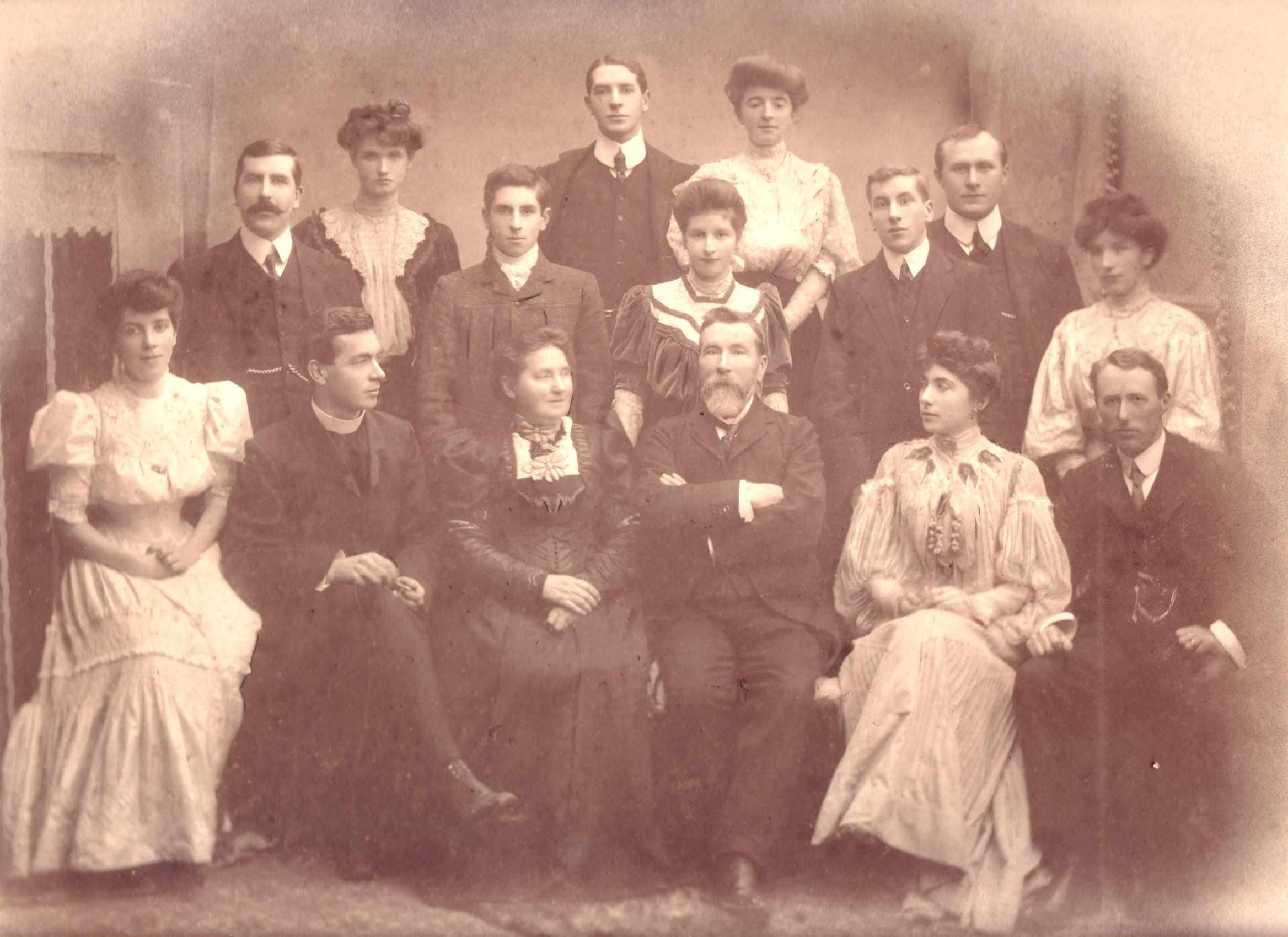 Wedding of Joe O'Mara and Adelaide Sheppard, 1905.
The 2 parents, the 9 surviving children, and their 4 spouses so far.
Back (Left to Right): Joe, Adelaide Sheppard.
Middle (Left to Right): James, Agnes Cashel, Stephen, Kat, Phons, Bill O'Sullivan, Norrie.
Front (Left to Right): Nell, Fr. Paddy, Ellen Pigott, Stephen O'Mara, Mary, Michael Rynne.
See larger and full size.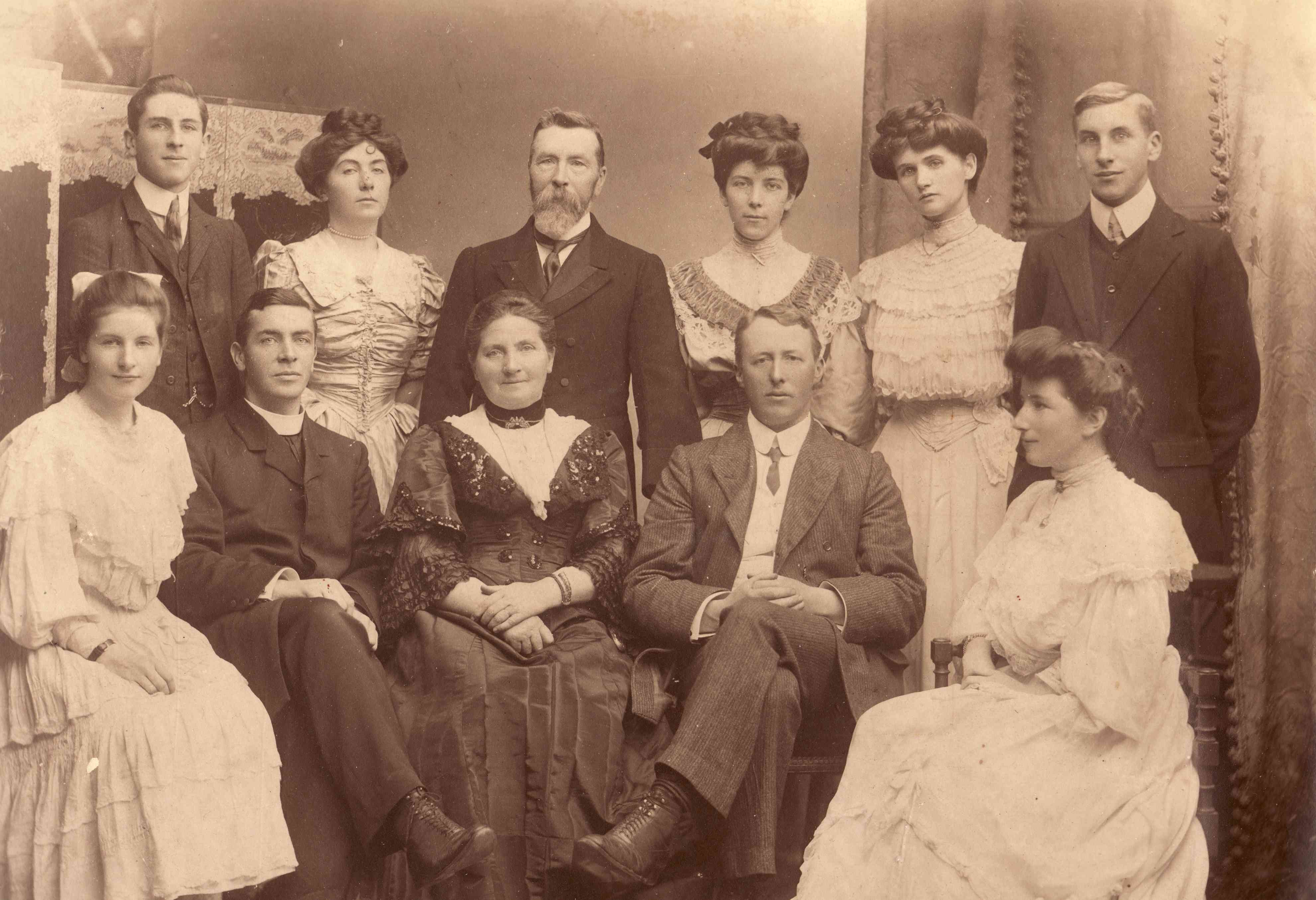 Photo 1905 at time of wedding of Joe O'Mara and Adelaide Sheppard.
Back (Left to Right): think Stephen, Mary, Stephen O'Mara, think Nell, Agnes Cashel, think Phons.
Front (Left to Right): Kat, Fr. Paddy, Ellen Pigott, Michael Rynne, think Norrie.
See larger and full size.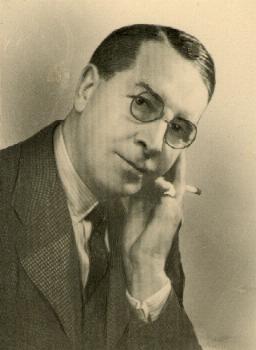 Joe O'Mara.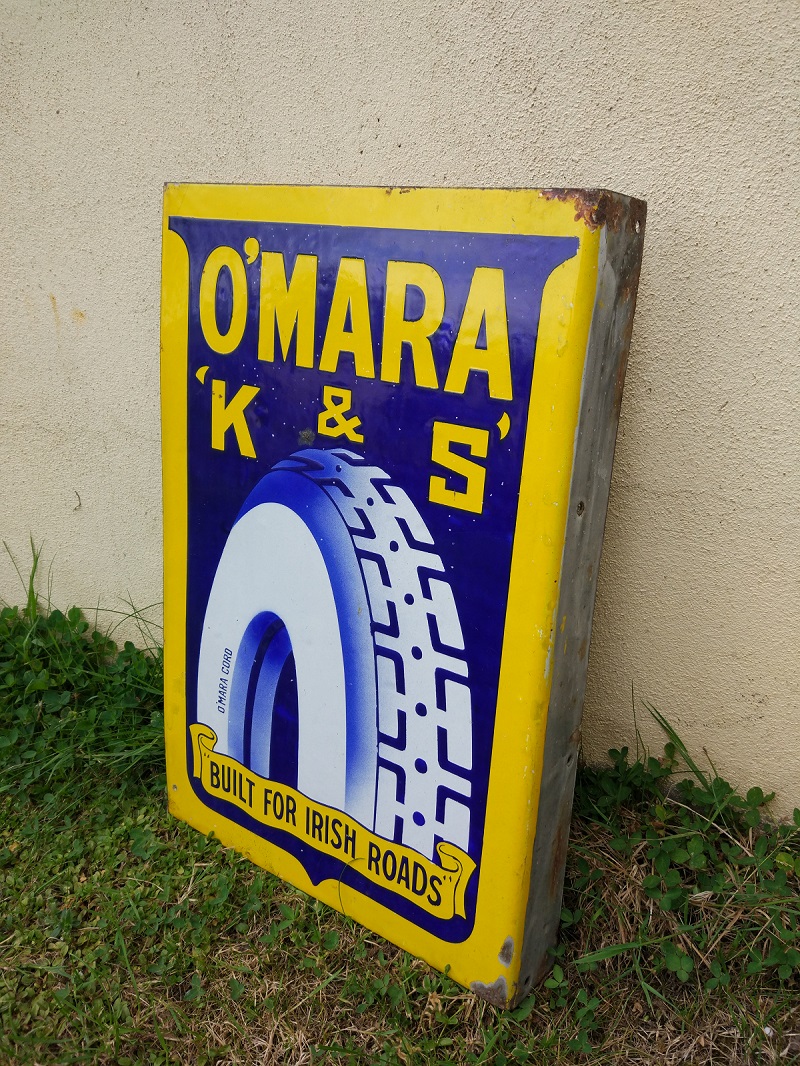 A metal sign for O'Mara "K & S" tyres.
See larger and full size.
See other shot and other shot.
See other side.