Innes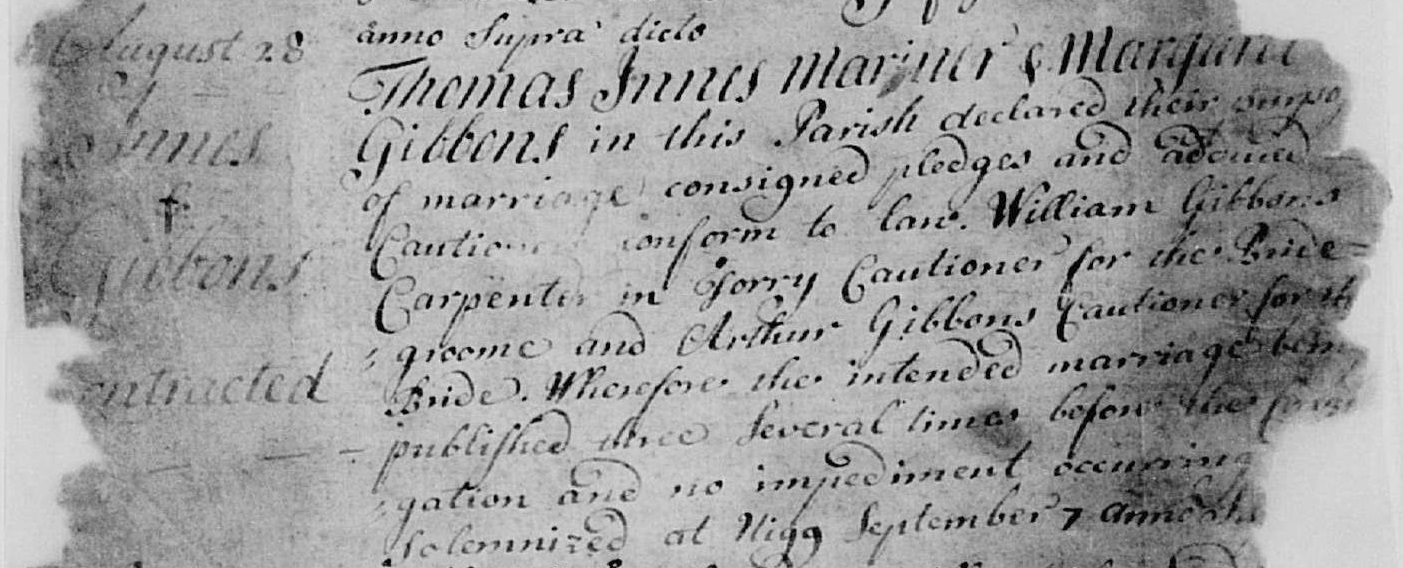 Marriage of Thomas Innes and Margaret Gibbon, 7 Sept 1731.
Thomas Innes.
Described as "Mariner" at mar 1731.
He mar 7 Sept 1731 [Nigg] to
Margaret Gibbon
[or Gibbons].
Thomas might be relation of Margaret's brother's wife
Margaret Innes
.
They had issue:
Betty Innes,
Elizabeth,
bapt Elisabeth, 15 July 1732 [Aberdeen].
She mar 11 June 1764 [Nigg] to John Cormack [or Cormick].
[Wyllie, 2020, p.311] says he was a "mariner".
They had issue:




Margaret Cormack,
bapt 31 Mar 1765 [Nigg].




Anna Cormack,
bapt 10 Feb 1767 [Nigg].


She must be Anne Cormack who mar 7 Nov 1799 to

William Bruce

.

Anne is described at mar as of

Slains

, Aberdeenshire (between Aberdeen and Peterhead).

William Bruce is described at mar as "Fisher", of

Peterhead

, Aberdeenshire. They mar at Peterhead. See

entry

.

This must be her because she would then be "Mrs. Bruce, daughter of Mrs. Cormach" who is buried in

plot 4

of the

Gibbon graves

at Nigg Bay. Her mother was 1st cousin of

Capt. Robert Gibbon

.

We cannot find any other candidate for Cormach or Cormack marrying Bruce.




Robert Innes,
bapt 31 Aug 1734 [Nigg].
He might be "Robert Innes" who witnessed his 1st cousin Capt. Arthur Gibbon's 2nd marriage, late in life, in 1798.
He died in Lisbon.

Marriage of Elizabeth Innes and John Cormack, 11 June 1764.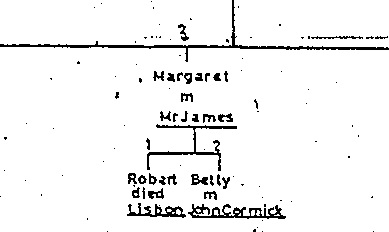 This branch in family tree by Alexander Gibbon of Johnston.
He incorrectly thinks this branch has surname "James".