William Gibbon
References:

Sources yet to be consulted:

[ACA]. Sasine Register, LXVI, folio 254 recto. Reference here. Refers to property in Aberdeen: "that Lott or piece of ground of the Shorelands belonging to the Town of Aberdeen lying immediately to the East of the ground belonging to William Gibbons Shipmaster in Aberdeen containing 80 ft in breadth from the West to East, and in length from Virginia St upon the North to the Quay or Pier upon the South."

Marriage of William Gibbon and Margaret Innes, 4 Feb 1729.
See
full size
.
William Gibbon
.
Lived
Aberdeen
, Scotland.
He mar 4 Feb 1729 at
St.Nicholas' church
, Aberdeen, to
Margaret Innes
.
Gibbon family home was at
Torry
village, just outside Aberdeen.
They were both buried at St.Fittick's church,
Nigg Bay
, Torry, Aberdeen.
They had issue:
Capt. Arthur Gibbon,
born est c.1730.




Jane Gibbon,
bapt "Jean", 15th Jan 1732 [St.Fittick's, Nigg Bay],
did not marry.




Capt. William Gibbon,
bapt 26th May 1734 [St.Fittick's, Nigg Bay], NOT 1732.
He mar 18th Feb 1773 [St.Nicholas', Aberdeen] to Isobel Young [or Isabella or Isabel], no issue.
She was bapt 7th Sept 1747, Aberdeen, dau of James Young and Rachel Cruickshank.
"William Gibbon", shipmaster, Aberdeen, witnessed bapts of Capt. Robert's children 1777 through 1780.
"Capt. William Gibbon" witnessed bapts of Capt. Robert's children 1781 through 1785.
He died Apr 1818, age 83 yrs [see Ann Gibbon's diary].
Bell & Montague Family Tree says he died 4 Apr 1818.
He was bur 10th Apr 1818 at Nigg Bay, described as "Capt." at burial.
Isobel died 4 June 1822, Aberdeen, age 74 yrs,
bur 8th June 1822 at Nigg Bay.




Capt. Robert Gibbon,
born 23rd Aug 1738 [parish records], NOT 1739 [family],
bapt 29th Aug [St.Fittick's, Nigg Bay],
sea captain.




Ann Gibbon, died unmarried,
listed in [Alexander Gibbon family tree].
Perhaps this is confusion with Jane (this tree doesn't list Jane).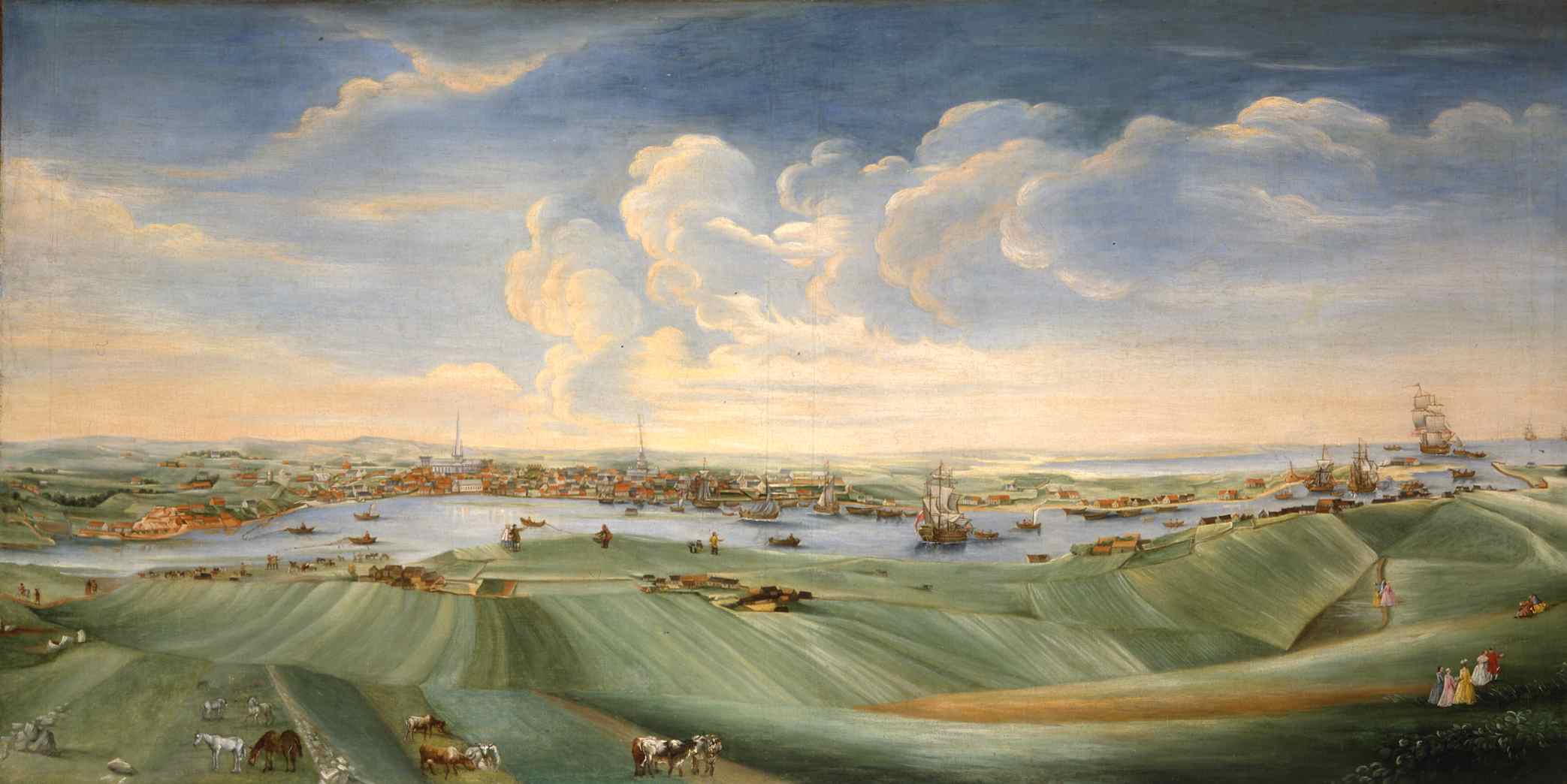 Torry and Aberdeen in 1756.
By
William Mosman
, the Aberdeen painter.
Used with the kind permission of
Aberdeen Art Gallery & Museums collections
.
See
larger
and
full size
.
---
Might be relation of Margaret Innes:

The YOUNG family tree in the [LDS Ancestral File] was submitted by:

Judith A. Grimes, P.O.Box 40, Nanango, Queensland, Australia 4315
Francis W. Lee, Medieval Families Project (think just part of [LDS]), 2275 Curlew Drive, Idaho Falls, ID 83406