Michael McEllistrem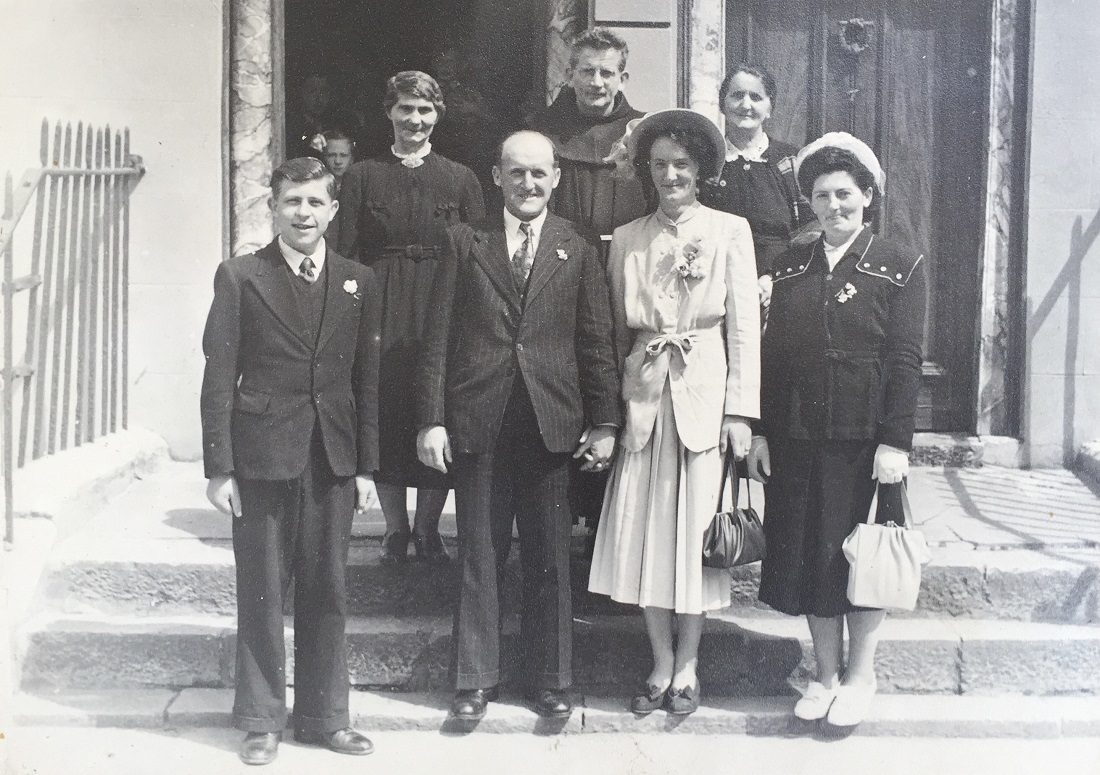 Marriage of Michael McEllistrem to Catherine Kennelly, 1950 (NOT 1951), St.Joseph's church, Limerick.
See
larger
and
full size
.
From
Mary McGrath
. In
Fitzgerald
photos.
They were married by
Fr. Dermot Fitzgerald
. Think he is in back centre.
Michael McEllistrem
, born 2 Jan 1917,
his father
died 1930,
wit sister's mar 1937, living Main St, Ballylongford,
he sold the field in Ballylongford to the
GAA club
1940, they re-named the club "The O'Rahilly's" after
his relative
,
listed as "farmer", living Ballylongford, at mar,
mar 29 July 1950, St.Joseph's church, Limerick
[GROI]
to
Catherine Kennelly
[born 1923, dau of Timothy Kennelly, farmer, of Coolaclarig, Listowel, Co.Kerry],
lived
McEllistrem house, Main St, Ballylongford
,
in 1957 the old McEllistrem house was demolished,
had issue:
Michael McEllistrim (thus spelt), mar Eileen O'Connor and had issue:

Elaine McEllistrim.
Conor McEllistrim.

Tim McEllistrem, mar Catherine Culahane and had issue:

Mary McEllistrem.
Michael McEllistrem.
Cáit McEllistrem.
Anna McEllistrem.
Tadhg McEllistrem.

Helen McEllistrem, mar Maurice Lane and had issue:

Catherine Lane.
Margaret Lane.
Daniel Lane.

Richard McEllistrem, mar Mary Murphy and had issue:

Brian McEllistrem.
Sarah McEllistrem.

Maurice McEllistrem, mar Patricia Walsh.