Henry G. Cashel, of Bushfield, Co.Tipperary
References:

Things to do:

Does Emily Cashel's family tree exist? Deposited anywhere?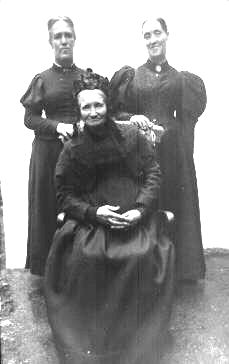 Christiana Harding (must be sitting).
Standing: Isabella Bland (must be the one on right),
and a grand-aunt (NOT aunt) of Annabella Cashel (not sure on which side of family, must be the one standing on left).
Pre-1885.
Courtesy of
Pat Almond
. See
original (dark)
.
This branch knew the story that
"farther back in the family "someone" had been involved in a duel and it was quite messy"
. In fact it was remembered that it was
"around the end of the Napoleonic War"
, and
"there was a massive stink over why
[the Cashel]
did not hang"
.
This would support the idea that
the original Henry of Bushfield
was the same as
Henry
, uncle of
Rowan who was in the duel
.
Henry G. Cashel
[Henry George],
prob. descendant of
Edward III
,
of
Bushfield
, Co.Tipperary,
born temp 1805, Protestant,
must be named after
grandfather Henry
,
his line spelt it "Cashel".
He is described as "of Bushfield" at mar 1831.
He mar June 1831, at Loghill church, Co.Limerick (on the coast, near her house of Rock Lodge, see map) to Christiana Harding [born 1803].
See [Limerick Herald, 12 June 1831] and [Limerick Evening Post, 14 June 1831], NOT 14 July.
Children born at Rock Lodge, Co.Limerick, or at Sandville, near Limerick.
He had left Bushfield by 1837, still owned it, renting it out.
The entry for KILMASTULLA in [Lewis, 1837] lists one of the principal seats of Kilmastulla par as "Bushfield, the residence of J. Philips, Esq."
The list of subscribers to the publication of [Lewis, 1837] includes "Philips, John, Esq., Bushfield (Killaloe), co Tipperary".
"R. Cashel", of Bushfield, is listed in the "Nobility, Gentry and Clergy" of the Nenagh area in [Slater's Directory, 1846]. Possibly this is just an error for the absent H. Cashel.
It was thought that around the time of the Famine 1845-50, the Cashel family moved to England.
But not all of them: Benjamin was in England by 1871, later lived Scotland. Henry G. is apparently in London 1866, but his widow Christiana died back in Ireland 1885. Douglas still in Ireland 1901, in London by 1913.
[Griffiths Valuation, c.1850] shows "Henry Cashel" still owning large part of Gortnaskehy, Kilmastulla par, and renting it out. No Cashel in residence. There is one large building, on considerable grounds, occupied by "Henry Phillips", renting from "Henry Cashel". This must be Bushfield house.
He is described as "landed proprietor" in his son Benjamin's death cert.
See Power of Attorney from him, 23 Mar 1866 (and full size), stamped in London 22 Mar 1866, authorising his son Benjamin to act on his behalf in relation to land at Clonbuy [unidentified], Kilmastulla par [near Bushfield], N Co.Tipperary, "as now in the possession of Mrs. Christina Russell and of which land I claim to be the rightful inheritor".
He died soon after 1866. Death not found in [GROI].
Christiana died 17th Jan 1885, 63 Haddington Rd, Dublin (NOT London), age 82 yrs [GROI].
See death notice (and full size) from Irish newspaper (prob. Dublin newspaper).
Henry and Christiana had issue: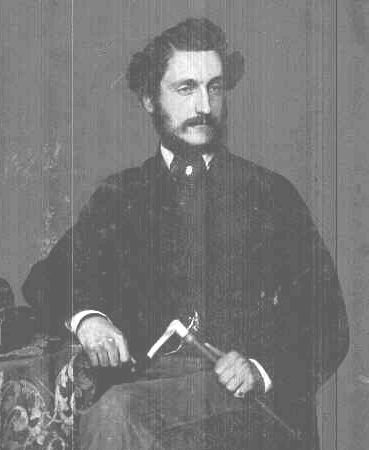 Benjamin H. Cashel.
Courtesy of
Pat Almond
. See
full size
and
original (dark)
.
---
The Cashel house in 1841 was Sandville, near Limerick city.
This may be
Sandville
, Co.Limerick, S of Ballyneety, some distance SE of Limerick city.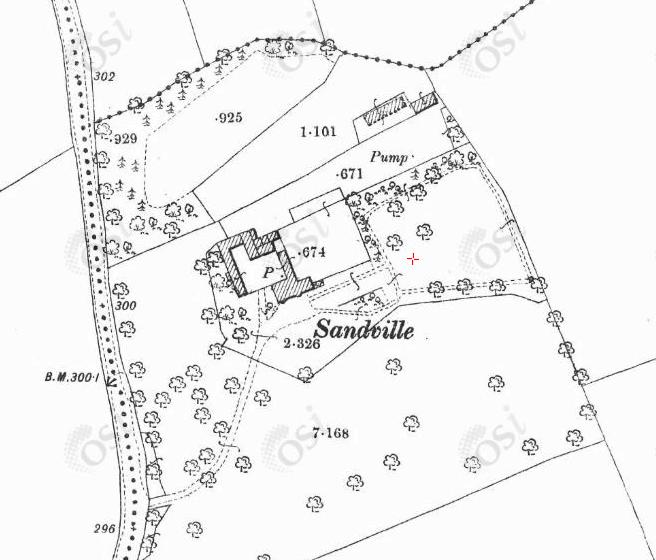 Sandville, Shehan's Cross, S of Ballyneety, Co.Limerick.
From
1887 to 1913 map
.
The house still exists. It was for sale in
1999
, sold
2000
.
See modern
street view
of entrance.
---
Miscellaneous Cashel of London
William Cashel,
born 1854, Melbourne, Australia,
listed in [UK census, 1901] as "army pensioner", "deaf", "widower", age 47,
then staying as "boarder" at 78 The Grove, Ealing, Middlesex, W Greater London (see map).

Some Cashel(l) found in London area in [GRO.UK], (todo) see these certificates:

Frederick Cashel (note this is a name in other branch),
married Mar qr, 1850, St Pancras, vol.1 p.257

John Shore Cashel,
born June qr, 1895, Islington, vol.1b, p.328

George Henry Cashell,
married district of St George Hanover Square, Mar qr, 1900, vol.1a, either p.610 or p.640

Must be this branch:

Roland Harding Cashel,
born Dec qr, 1892, Chelsea, vol.1a, p.977

Frederick Harding Cashel,
born Mar qr, 1894, Fulham, vol.1a, p.268,
died Mar qr, 1894, Fulham, vol.1a, p.213, age less than 3 months.
---
Miscellaneous Cashel of England
Maria E. ----,
born 1847, Oxford,
mar --- Cashel,
she is listed in [UK census, 31st Mar 1901] as living with the family of the Swedish tailor Isaac Olaf Winstedt at 116 St.Aldate's St, Oxford (the main street running S out of Oxford, with Christ Church College on it, see map),
she is listed as "retired school governess", married, but her husband not listed there (at least that day),
she is listed as "sister-in-law" of Isaac Winstedt, i.e. sister of his wife Sarah M. --- [born 1849, Oxford].