Portraits of Henry Herbert, 10th Earl of Pembroke
Portraits of
Henry Herbert, 10th Earl of Pembroke
.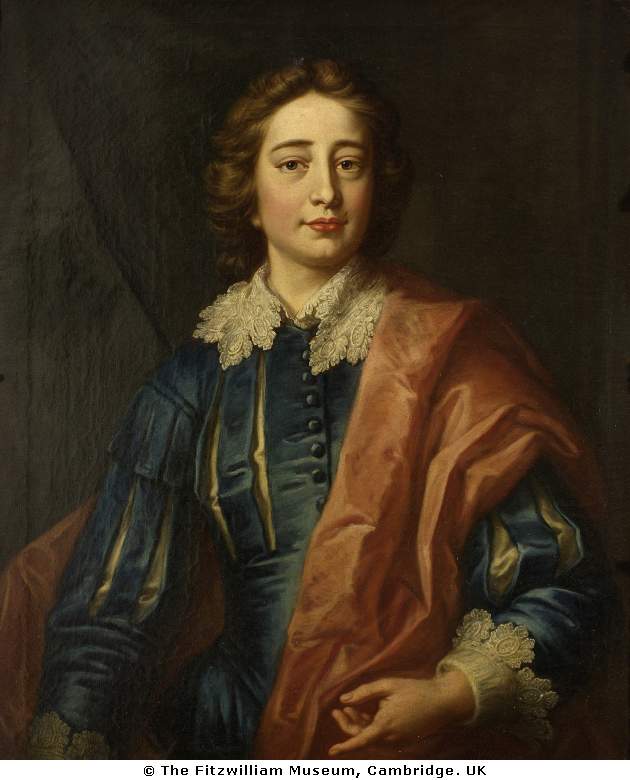 The 10th Earl as a boy, 1748 (age 14).
Portrait by follower of Jonathan Richardson (died 1745).
Used here with the kind permission of the
Fitzwilliam Museum, Cambridge
.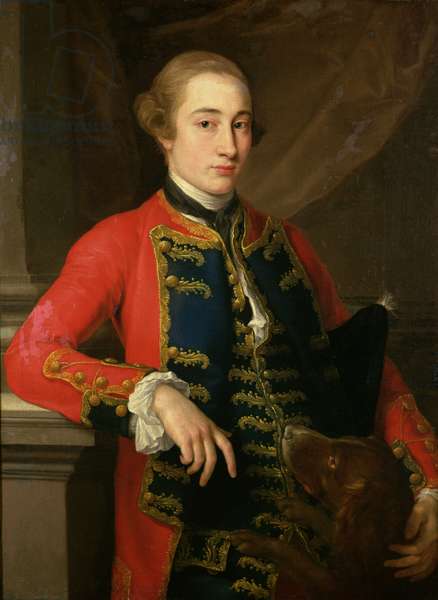 The 10th Earl as a youth, c. early 1750s, by Pompeo Batoni.
From here.
Batoni later painted the 11th Earl as a youth in 1779.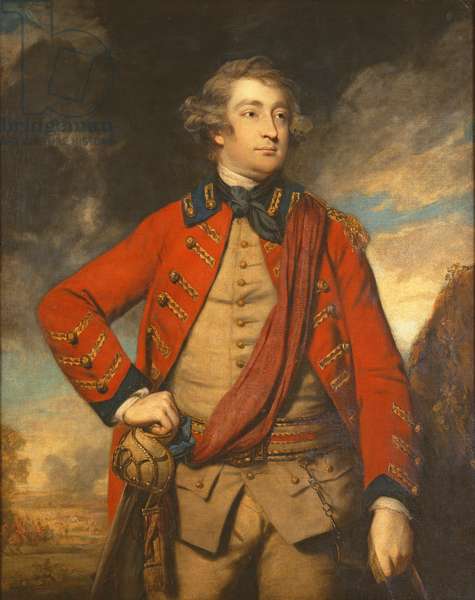 The 10th Earl, by Sir Joshua Reynolds.
Colonnade Room, Wilton House.
From here.
This may be the painting of him by Sir Joshua Reynolds done in Jan 1762.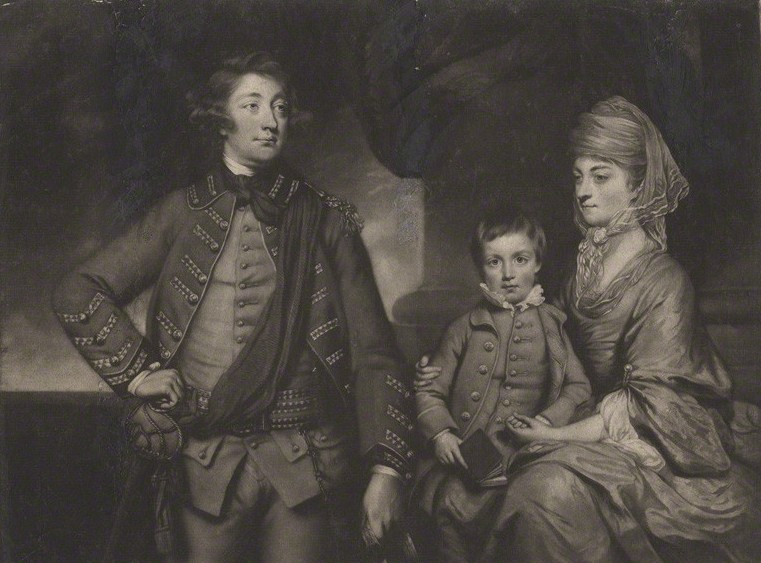 The 10th Earl, his wife Elizabeth Spencer, and their son the 11th Earl (born 1759) as a boy.
Engraving by James Watson, after painting by Sir Joshua Reynolds, published 1773.
See full size. From NPG. See terms of use.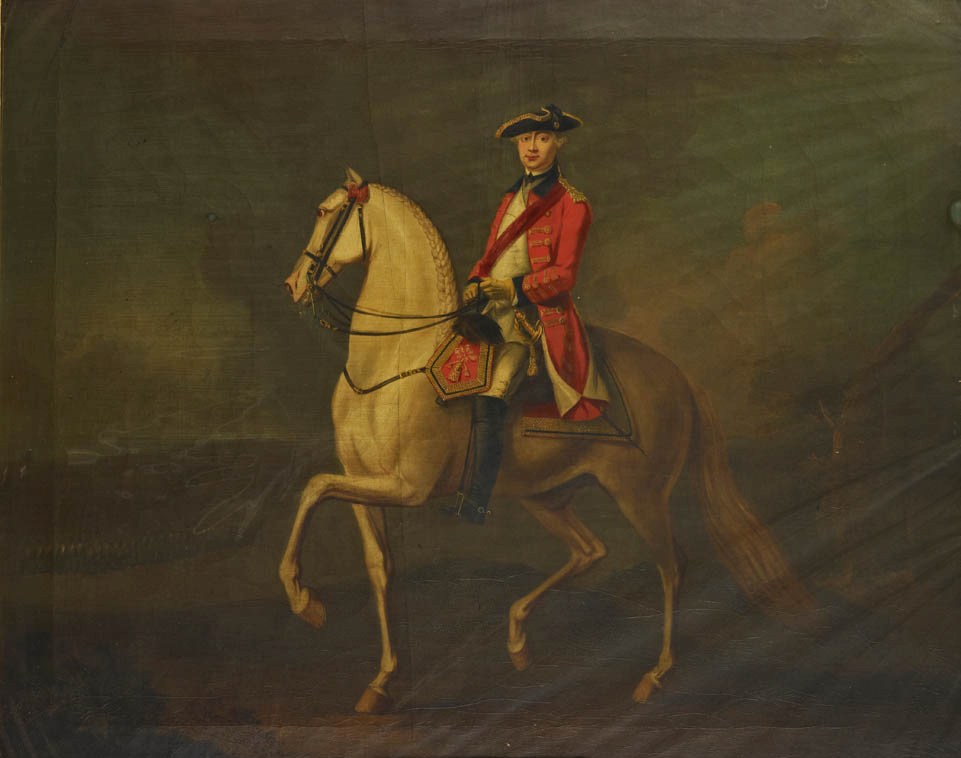 10th Earl, by David Morier, c.1764-1770.
From the Royal Collection. At Windsor Castle.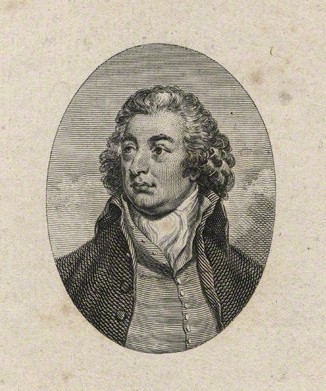 10th Earl.
Engraving by Charles Turner Warren, after portrait by W.H. Brown, published 1792.
See full size. From NPG. See terms of use.
---
Lost portraits

A portrait of the 10th Earl was inherited by his descendants the Gibbon family.
Will of Arthur Augustus Gibbon
(died 1907) mentions portrait of "Henry, Earl of Pembroke".
This would be
"1 Lord Pembroke's Portrait"
that was packed on a trip to the Continent by
Arthur Gibbon
in 1856.
The will here says it went to
Monty Gibbon
(died 1920).
Whereabouts now unknown.
Another picture of 10th Earl:

Letter of 28 Nov 1851 from Elizabeth Montgomery after her mother's death discusses who will get "the engraving of Henry Earl of Pembroke and Montgomery". It seems she may have lost this to her illegitimate half-brother.
She angrily says: "I have an idea that to strangers he intends passing him off as his grandfather."
---
AI animations
AI animations of old portraits.
Made using
Deep Nostalgia
at MyHeritage.
AI animation of portrait of 10th Earl of Pembroke, Colonnade Room, Wilton House.

AI animation of portrait of Kitty Hunter.