Markham
References:

Sources yet to be consulted: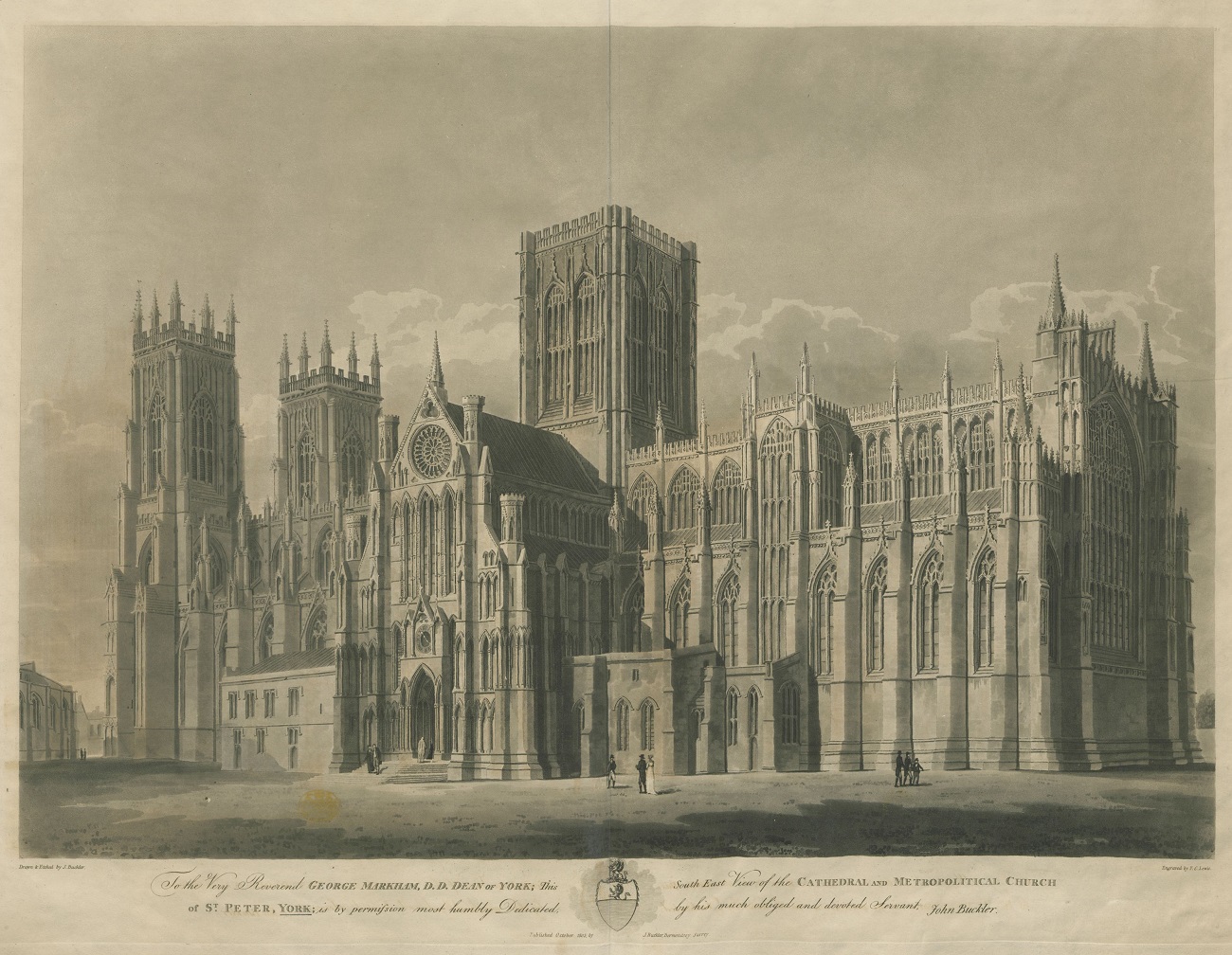 View of
York Minster
, published 1805.
Dedicated "To the Very Reverend George Markham, D.D. Dean of York".
See
full size
. From
BL
.
George Markham, Dean of York
,
born 1763.
From 1783 on he researched the Markham family history.
He mar 1789 to Elizabeth Sutton [dau of Sir Richard Sutton, 1st Baronet, of Norwood Park, Nottinghamshire].
She is descendant through Wingfield of Edward I.
In 1791 George became Rector of
Stokesley
, Yorkshire.
Elizabeth was unfaithful to him for 5 years before discovery (apparently 1797-1802).
On 6 Apr 1802 he became Dean of York. Dean until his death 1822.
He discovered her adultery and sued her lover John Fawcett for criminal conversation. He received a verdict on 6 May 1802 against him, with substantial damages.
They divorced in 1803.
Elizabeth and her lover John Fawcett married after the divorce and had issue. Her wealthy cousin Laura Pulteney, 1st Countess of Bath supported them, and she left Elizabeth a huge fortune in 1808. John Fawcett changed his name to John Pulteney in 1813.
George died 1822.
On his death his unmarried daughters went to live at Ightham, Kent.
Elizabeth fl 1832.
John Pulteney (former John Fawcett) died 1849.
George and Elizabeth had issue: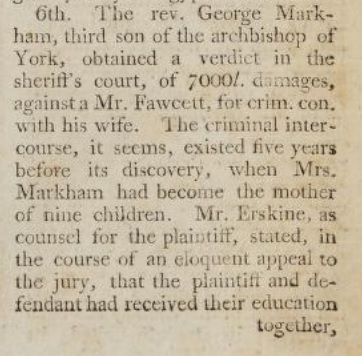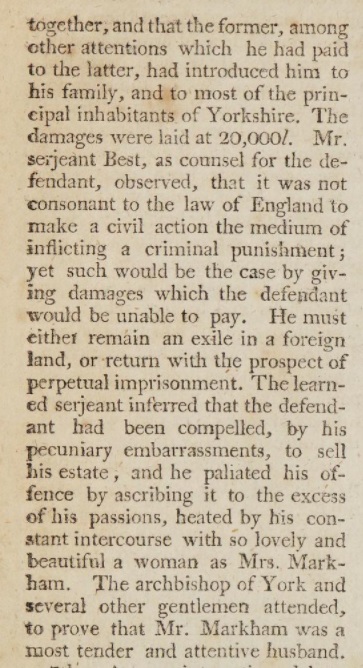 Markham divorce case verdict, 6 May 1802.
From
pp.399-400
of Annual Register, 1802.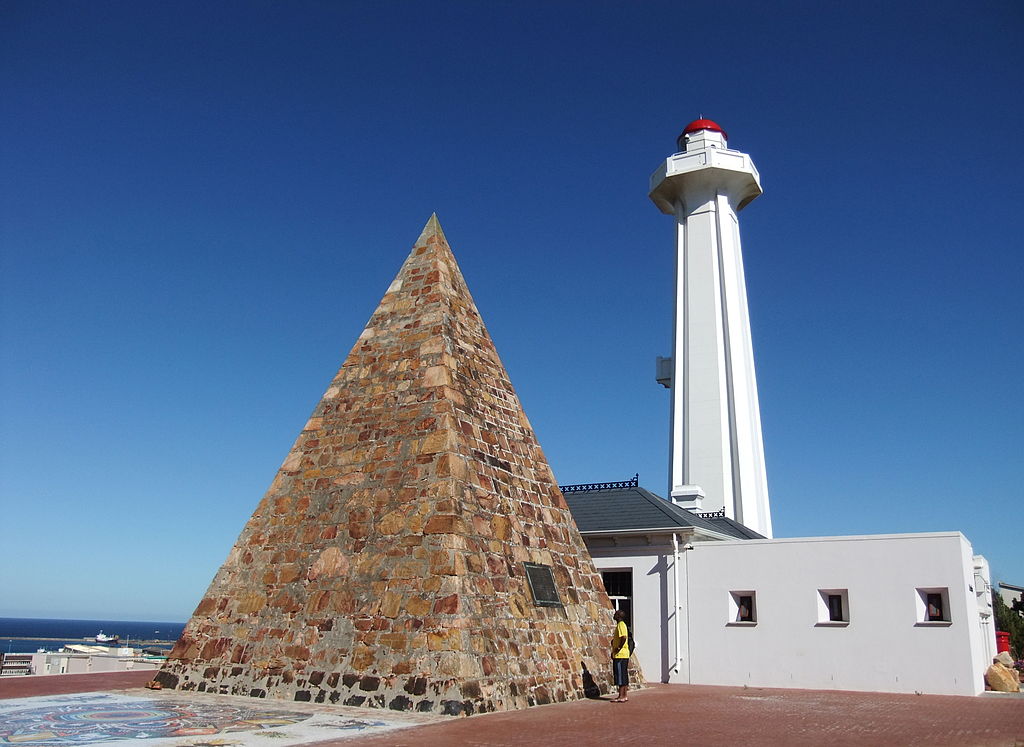 Memorial to Elizabeth Markham. Port Elizabeth, South Africa.
Erected 1820 by her husband Sir Rufane Donkin.
Photo 2011. From here.
See street view.



Entry for Cecilia Markham on pp.80-81 of vol.2 of [Markham, 1913].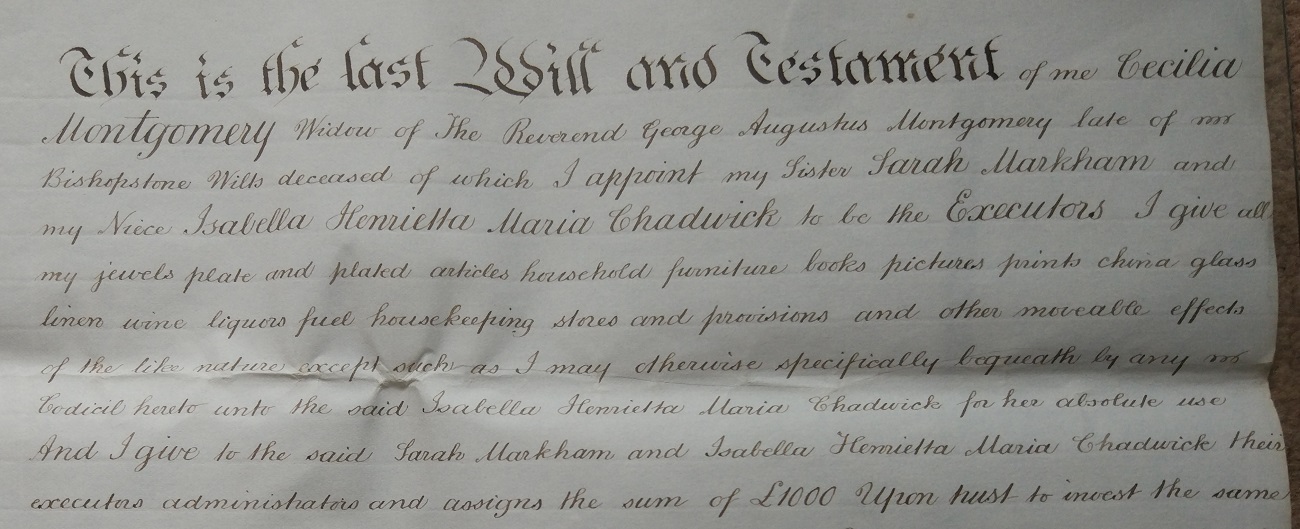 Extract from Will of Cecilia Markham, 14 Apr 1866.
Executors are her sister Sarah and her niece Isabella Chadwick.
---