Nicholas St.Lawrence, 3rd Baron Howth
Nicholas St.Lawrence, 3rd Baron Howth
(see
here
).
Also called the 16th Baron Howth.
He succ when
his father
died 1486.
The Lambert Simnel plot, 1487:
In May 1487, the pretender
Lambert Simnel
was crowned in Dublin, in the
Yorkist
fightback against the
House of Tudor
. The
8th Earl of Kildare
led the nobles in Ireland who recognised Lambert Simnel.
But St.Lawrence refused to recognise him. Instead he informed
Henry VII
of the plot.
The Lambert Simnel Yorkists were defeated at the
Battle of Stoke Field
in June 1487.
St.Lawrence was rewarded with a confirmation by charter 1489 in the lands of Howth.
He mar 1stly to Janet Plunkett [descendant of Edward I].
Knighted 1494.
In 1497 he was appointed Chancellor of the Exchequer of Ireland.
3rd Baron had issue by 1st wife:

3rd Baron mar 2ndly to Anne Berford.
He fought with the 8th Earl of Kildare against the Irish at the Battle of Knockdoe, Co.Galway, 1504.
He became a strong Geraldine supporter.
He mar 3rdly, February 1505, to Alison Fitzsimons [dau of Robert Fitzsimons and Genet Cusack].
His will was dated 1 February 1505.
Lord Chancellor of Ireland 1509-1512 (see here).
He was replaced as Chancellor of the Exchequer in 1520.
He died 10 July 1526, bur Howth.
3rd Baron had issue by 3rd wife:
Marion St.Lawrence,
or Marian,
mar Sir Christopher Nugent and had issue.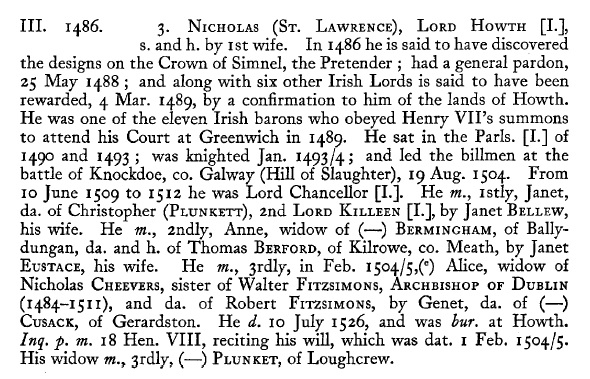 Entry for 3rd Baron in
[Complete Peerage]
.
---
Battle of Knockdoe, 1504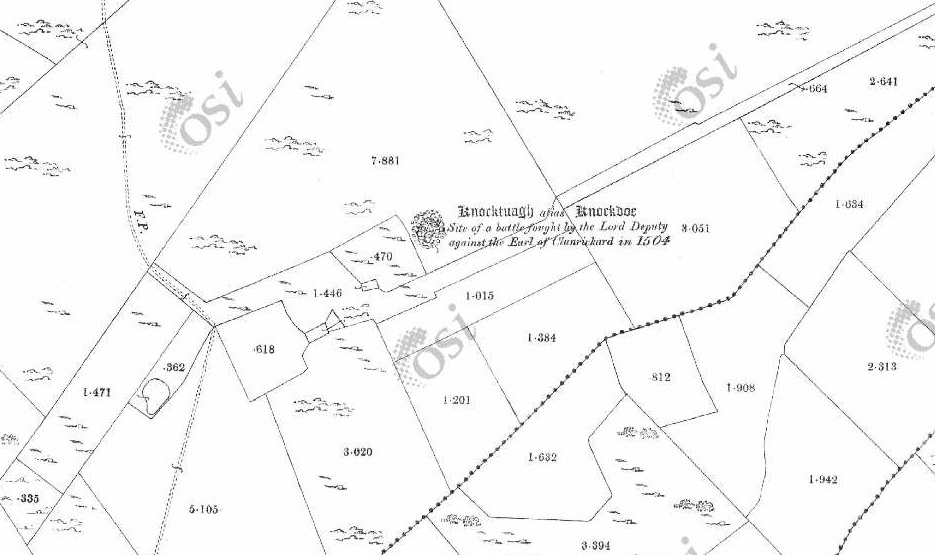 Knockdoe, Co.Galway, on
1887 to 1913 map
.
The map marks the site of the Battle of Knockdoe, 1504.
This is in the townland of Knockdoebeg West, Lackagh par, NE of Galway city.
See
Geograph
.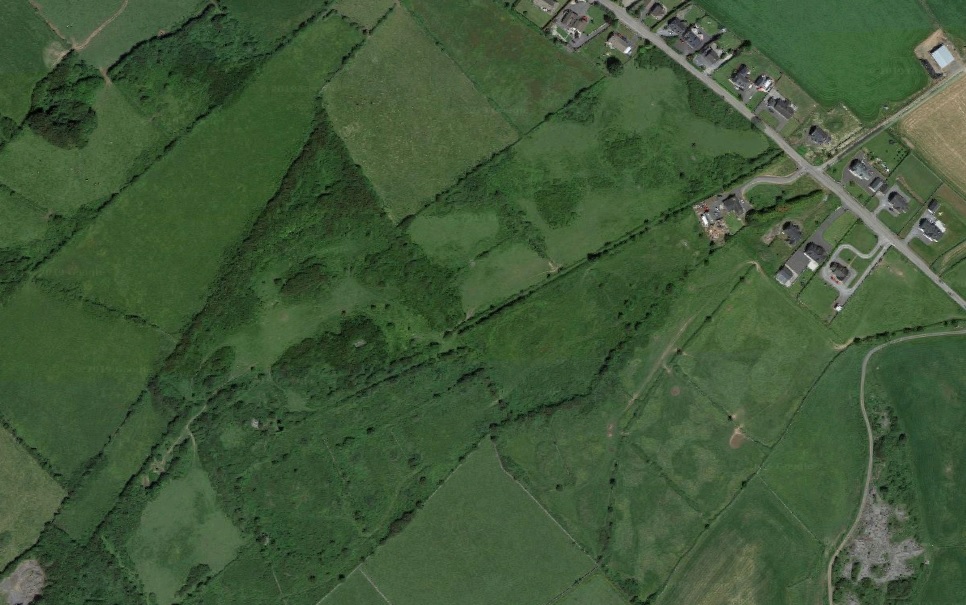 The site today.
From Google Maps.
See street view from road. Looks like an old road down to the battle site.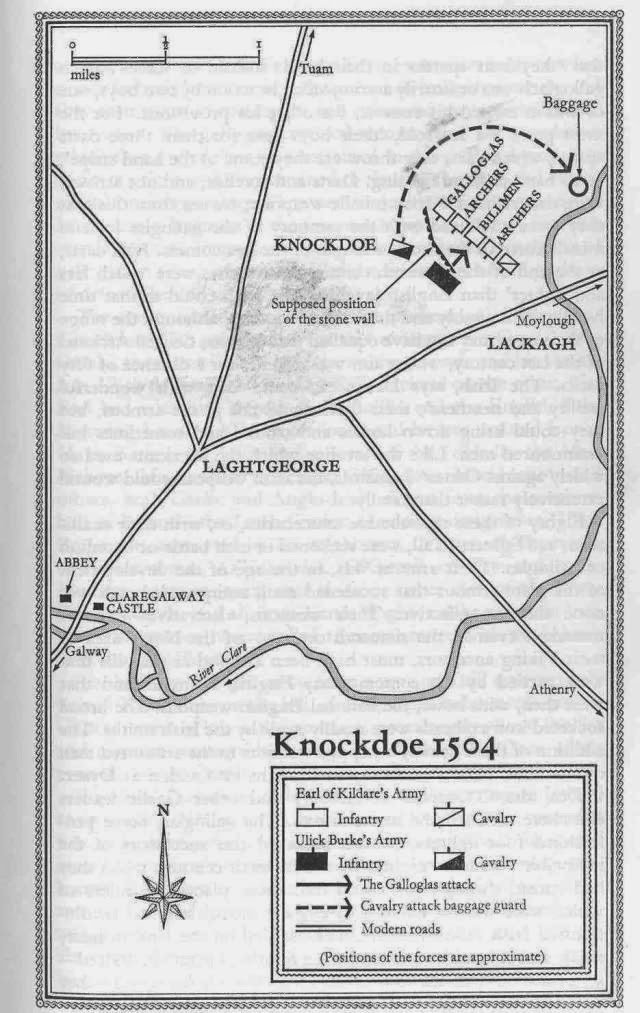 Plan of the battle.
From here.