Arthur Blennerhassett of Loughgur
References:

Sources yet to be consulted:

Gerald Fitzgerald in: Clergy of Cashel and Emly, Ulster Historical Foundation and Diocesan Council of Cashel and Ossory, 2012. [NLI] 13A 402. (Includes Clergy of Cashel and Emly, by St. John Drelincourt Seymour, 1908.)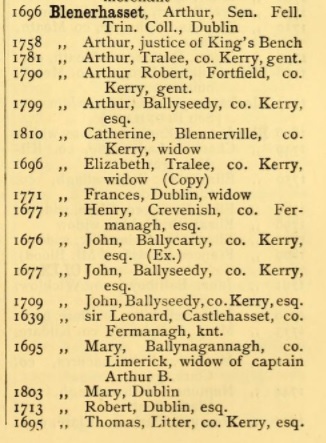 Will of Mary Blennerhassett, widow, proved 1695, listed in
[Vicars' index of wills 1536-1810]
.
This was burnt in 1922.
Arthur Blennerhassett
,
originally from
Ballycarty Castle
, near Tralee, Co.Kerry,
later described as of
Loughgur
, N of
Bruff
, Co.Limerick.
There is a Loughgur townland, at the lake of
Lough Gur
. There are a number of castles in the area.
Arthur was Captain in the Army.
In
1641 Rebellion
he was taken prisoner by the rebels.
He mar est c.1650 to
Mary Fitzgerald
[born c.1625-30].
She was eldest dau of
Ven. Gerald Fitzgerald
(or Garrett, NOT Gerard), who was
Archdeacon of Emly
1617-38.
Mary was of
Ballinard
, near
Herbertstown
, Co.Limerick. There is a Ballinard townland in Ballinard par, E of Lough Gur. There is an old castle in Ballinard townland.
Arthur was Collector of poll tax, Co.Limerick, 1661.
He died pre-1695. (Mary described as "widow".)
Mary's will dated 15 Mar 1694 (regarded at time as end of 1693).
She died 1695, bur Ballinard.
Her will pr 14 June 1695.
She is described in [Vicars' index of wills 1536-1810] as of "Ballynagannagh", Co.Limerick. This must be Ballynagranagh, Ballinlough par, Co.Limerick (E of Lough Gur, near Ballinard, see map). This may be where the Blennerhassett house was rather than exactly at Lough Gur.
[Bill Jehan's tree] must be wrong to say Arthur died 1696, since Mary is described as "widow" in 1695.
Arthur and Mary had issue: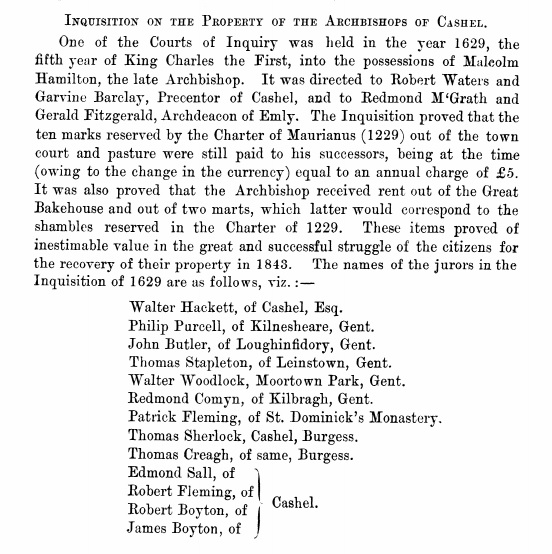 Gerald Fitzgerald, Archdeacon of Emly 1617-38, mentioned in a Court of Inquiry at
Cashel
, Co.Tipperary, in 1629.
It is an inquiry into the property of
Malcolm Hamilton, Archbishop of Cashel
who had just died in April 1629.
From
"Abstracts from the Ancient Records of the Corporation of Cashel"
, Thomas Laffan,
JRSAI
, 5th Series, Vol. 34, No. 1 (1904), pp.30-40.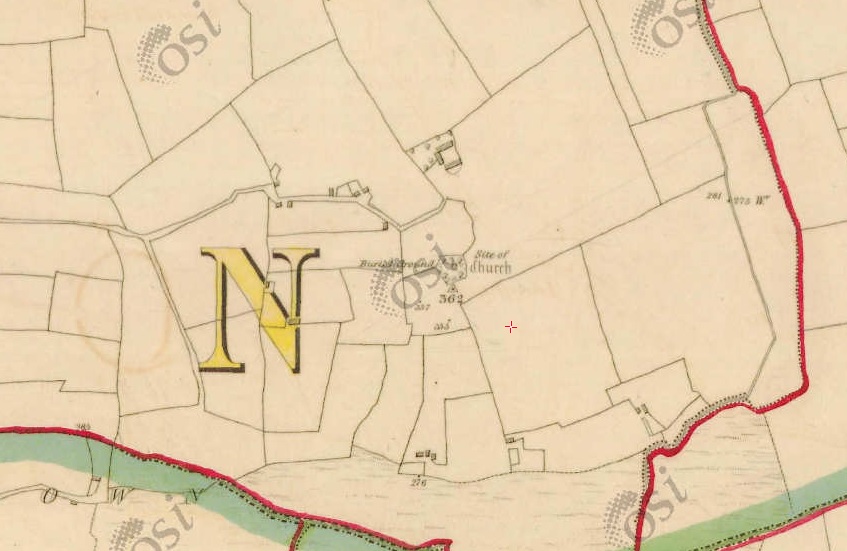 Old graveyard in Ballinard townland, Ballinard par, Co.Limerick.
This must be where Mary Fitzgerald was buried in 1695.
From 1829 to 1842 map.
See modern satellite view.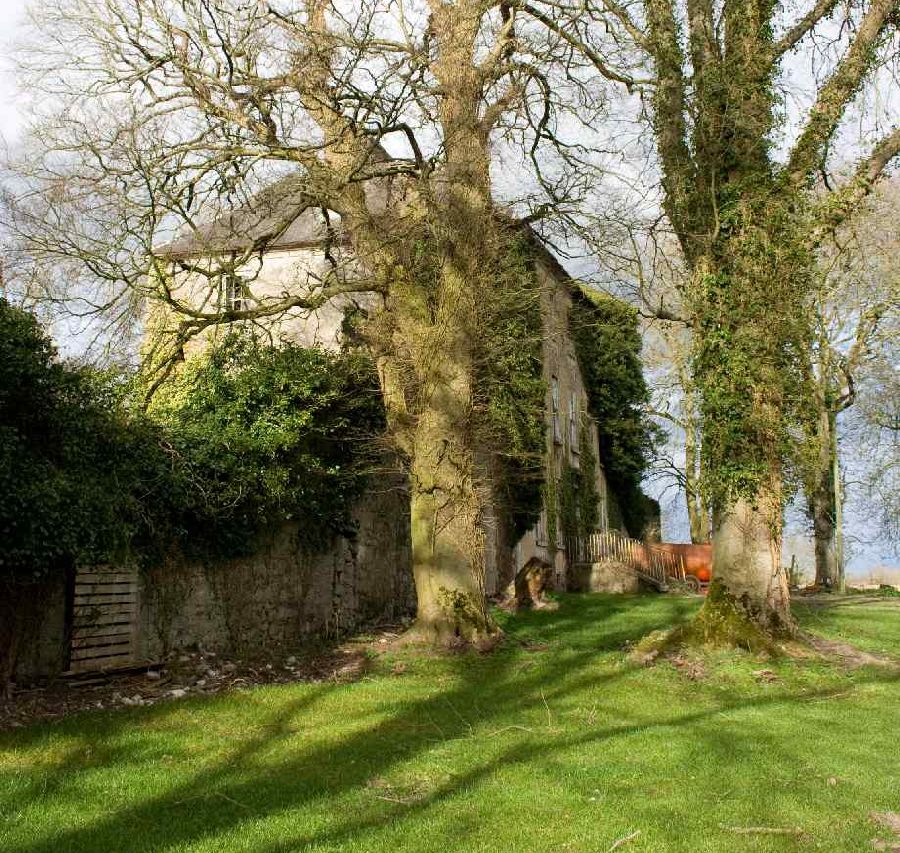 Riddlestown Park, Co.Limerick.
Photo 2004 by Bill Jehan.