Thomas Blennerhassett, of Flimby
Thomas Blennerhassett
,
of
Flimby Hall
, Flimby, Cumberland (Cumbria).
MP for
City of Carlisle
for various dates in 1584 to 1611.
Granted lands in Ireland:
He was granted lands in Ireland in 1590 by
Sir Edward Denny, Governor of Kerry and Desmond
, as part of the
Munster Plantation
.
He was granted the forfeited
Desmond
estate of
Ballycarty Castle
, in
Ballyseedy parish
, near
Tralee
, Co.Kerry.
Bill Jehan
has established that the grant of lands in Co.Kerry to Blennerhassett was dated 14 Aug 1590.
[Manuscript of 1654]
by Thomas' grandson
John Blennerhassett, of Ballycarty
says the deeds granting Ballycarty, Ballyseedy and other lands
"granted, and rendered unto my grand-father by Sir Edward Denny Kt"
are dated 29 Aug 1590 (
32 Elizabeth
). However
Bill Jehan
says that is the date rent was due (feast day of
John the Baptist
) rather than date of grant.
Thomas visited Ireland, "at an advanced age".
He returned to Cumberland, but his son Robert settled in Ireland, and was ancestor of Blennerhassett there.
Thomas was Mayor of Carlisle for various dates in 1597 to 1623 (the later dates must surely be another family member).
He had issue:
John Blennerhassett,
of Flimby Hall, Cumberland (Cumbria).
Ancestor of Blennerhassett of Flimby Hall (stayed in family until sold 1772).




Robert Blennerhassett,
born est c.1570,
of Ballycarty, Co.Kerry,
settled in Ireland.
---
Flimby Hall, E end of Wedgwood Road,
Flimby
(thus spelt now), on coast, Cumberland (Cumbria).
Manor purchased by
John Blennerhassett
1547.
Seat of
Thomas Blennerhassett
, who was granted lands in Ireland 1590.
William Blennerhassett
succeeded to Flimby 1765.
He built the new Flimby Hall (the current building) 1766. It has
initials W.B and date 1766
.
William Blennerhassett sold it out of the family 1772.
It is now Flimby Hall farm.
Flimby Hall, Flimby, Cumbria.
Click to rotate.
From
Google Street View
.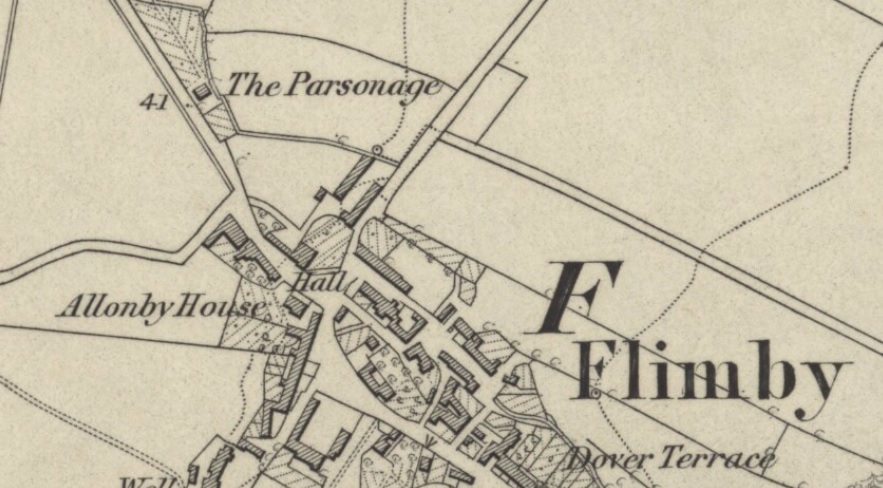 Flimby, Cumberland.
From here on 1867 map.
Flimby Hall is the building above and to the left of the word "Hall".
---
Flemby, Co.Kerry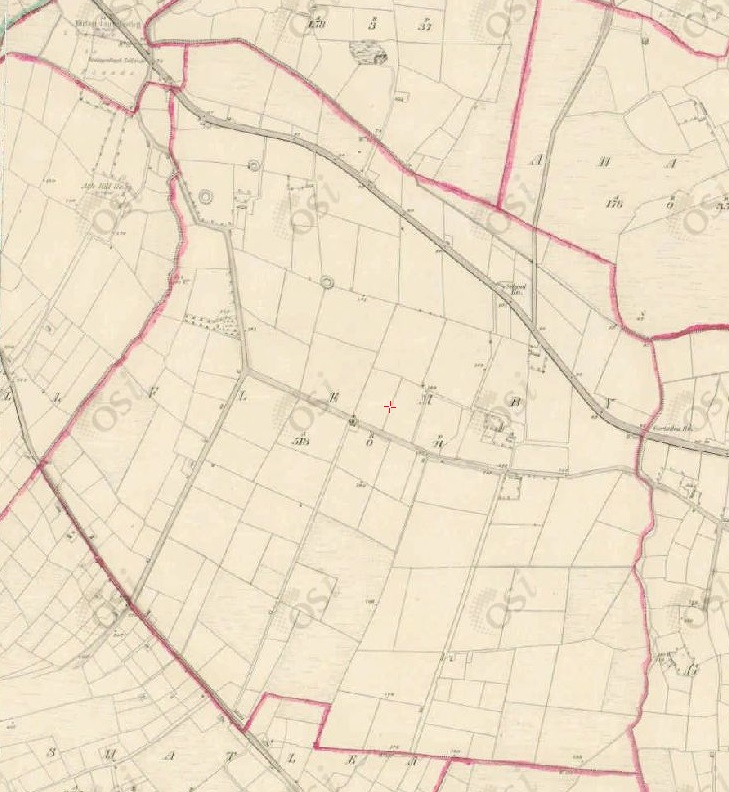 Flemby townland, Ballymacelligott par, SE of Tralee, Co.Kerry, on
1829 to 1842 map
.
Flemby is named after the Blennerhassetts' ancestral English home of Flimby, Cumbria
[King]
.
See
modern map
and
satellite
.