Dr. Alec Spain
Sources yet to be consulted:

"Alex Spain: The Sporting Master" by John M. Stronge.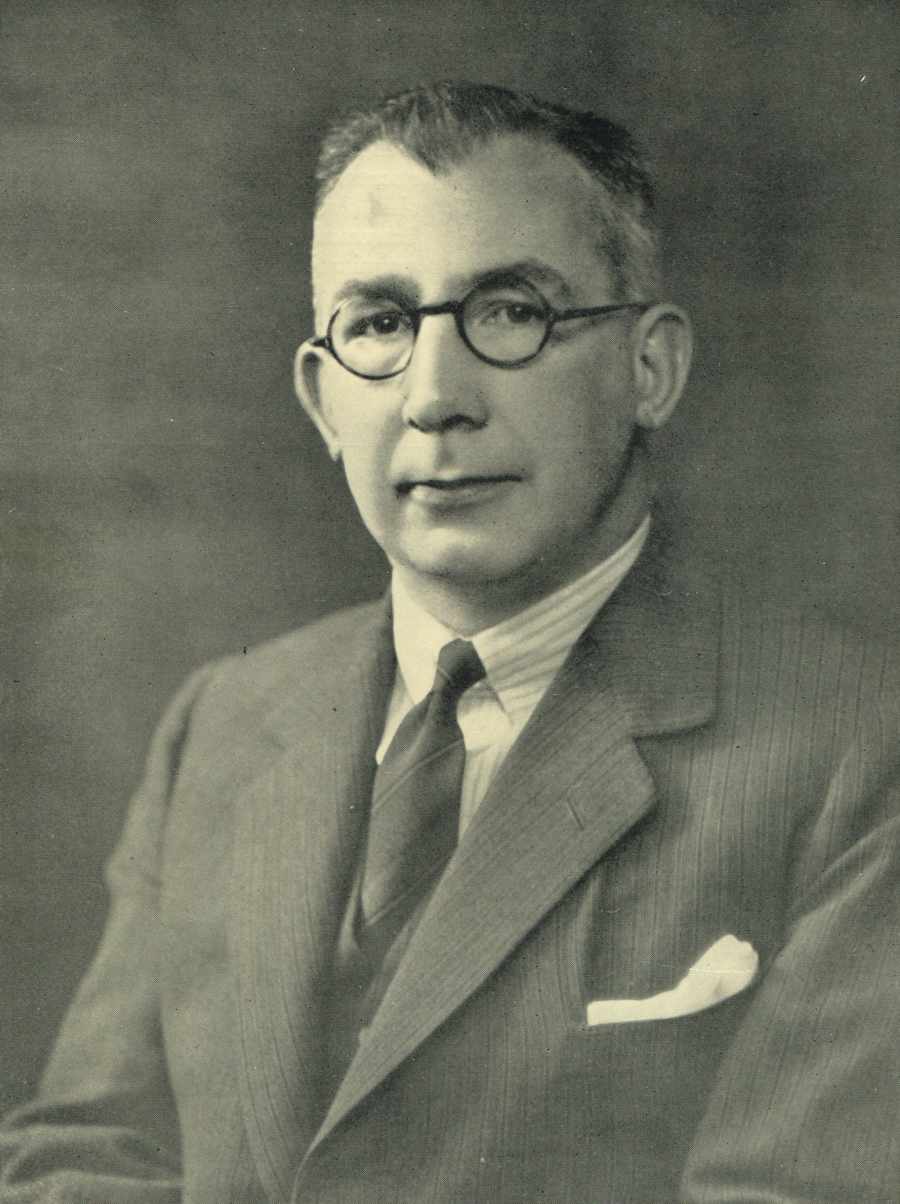 Alec Spain.
See
full size
.
Dr. Alec Spain
,
Alex W. Spain, born 22 Sept 1897, Cashel, Co.Tipperary.
He is
possibly
(unproved) a descendant of
Edward III
and
Aoife Mac Murrough
and
Brian Boru
.
He was educ Christian Brothers, Cashel, Co.Tipperary.
Family moved back to Dublin.
He was educ
Blackrock College
1908-15.
Played rugby for Blackrock. Won
JCT
1911 and 1912.
He was educ
UCD
. BA 1918.
Studied for priesthood, but left.
Started studying medicine in UCD 1919.
Played rugby for UCD. Captain of
UCD rugby club
. Captain in 1924 when they won
Leinster Club Senior Cup
(see photo in
Belfield House
, UCD). Later he was President of the club.
Gynaecologist. MB, B.Ch., B.A.O., UCD 1924
[NUI, 1964]
.
Played rugby for Ireland against New Zealand, in Dublin,
1 Nov 1924
, during the famous
New Zealand tour of 1924-25
, when New Zealand won everything.
Worked Mater Hospital, Dublin, as at 1925.
Assistant Master of
Holles St Hospital
(National Maternity Hospital), Dublin, 1926-1927 [plaque in hall].
M.A.O. NUI 1929,
MRCOG
1929.
At mar he is living 31 Lower Baggot St, Dublin.
He mar 30 July 1929 to Eileen O'Mara [Eibhlin, born 7 Aug 1903].
She was descendant through Blennerhassett of Edward III.
They lived 31 Lower Baggot St, Dublin, where Alec started a private practice.
Working Mater Hospital again as at 1938.
President of Blackrock College Union 1938.
Master of Holles St Hospital 1942-1948: He was Master of Holles St Hospital 1942-1948 [plaque inside door].
Became FRCOG.
Lived and had practice in 20 Fitzwilliam Square South, Dublin [NOT 18].
Retired. Went back to live in Cashel, Co.Tipperary, for some years, having bought the Mullins shop.
Eileen opened an antiques shop next to Mullins' in Cashel.
Moved back to Dublin, lived Dundrum.
Eileen ran an antiques shop in Ranelagh.
Lived at some point at Faitealan, Carrick Hill, Malahide, N Co.Dublin.
In later years the two of them were in a nursing home, Our Lady's Manor, Bullock Harbour, Dalkey, Co.Dublin.
He died 24 Feb 1982, age 84 yrs.
Eileen died 20 Mar 1988, age 84 yrs.
Alec and Eileen had issue:
Anne Spain.




Paddy Spain,
mar Mary Binchy and had issue:

Patrick Spain.
Eddie Spain, mar ---.
Alexandra Spain.
Benedicte Spain.




Stephen Spain.




Ellen Spain,
mar Raymond Davern and had issue:

Owen Davern, mar Rosarie O'Grady and had issue:

Sophia Davern.
Owen Davern.

Paddy Davern, mar Anne Kearney and had issue:

Recie Davern.
Paddy Davern.
Dermot Davern.
Tom Davern.

Raymond Davern.
Alex Davern, mar Eileen Henry.
Ellen Davern.
Lisa Davern.
Stephen Davern.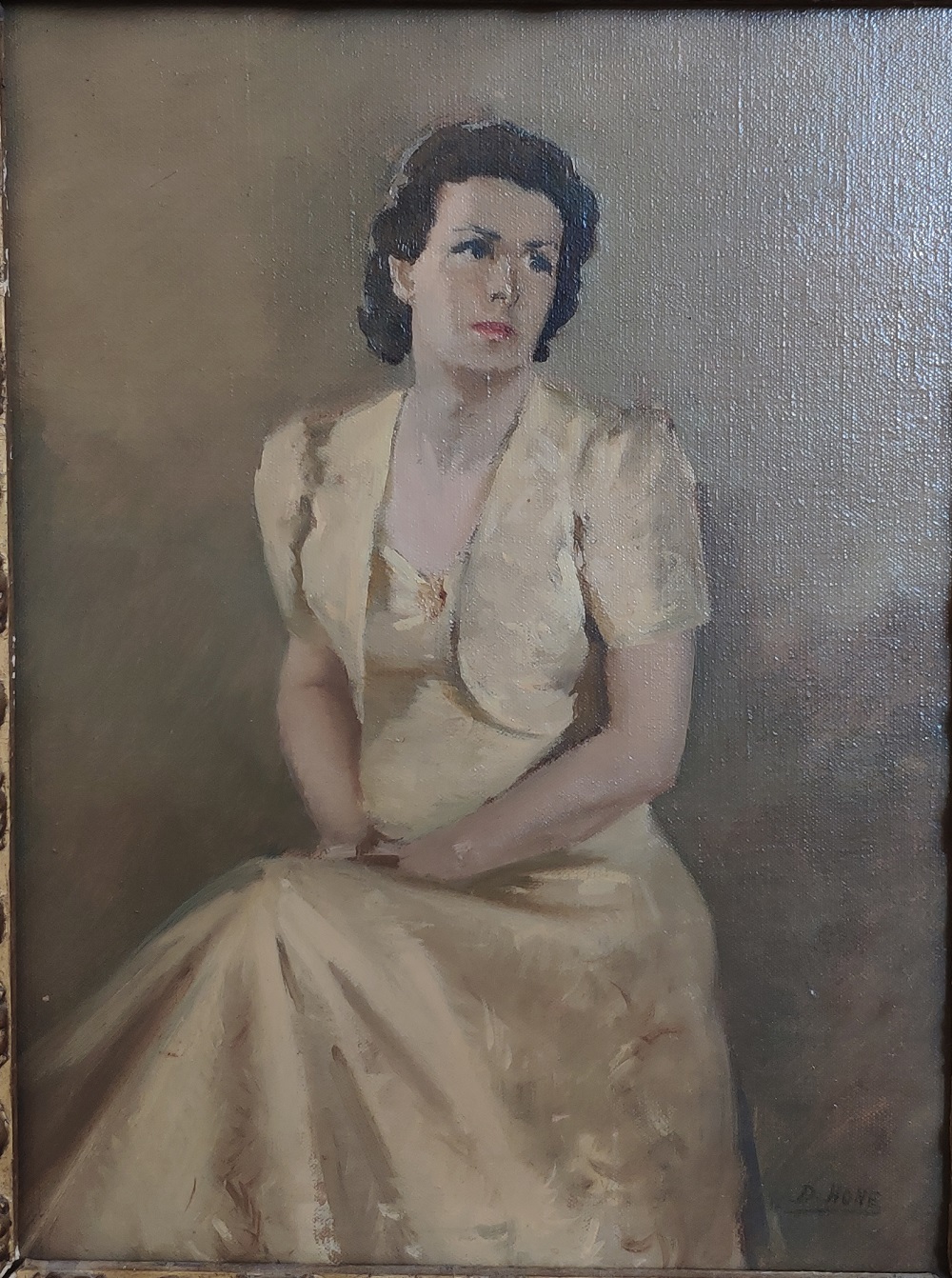 Portrait of Eileen O'Mara.
See
larger
and
full size
.
See
wider shot
.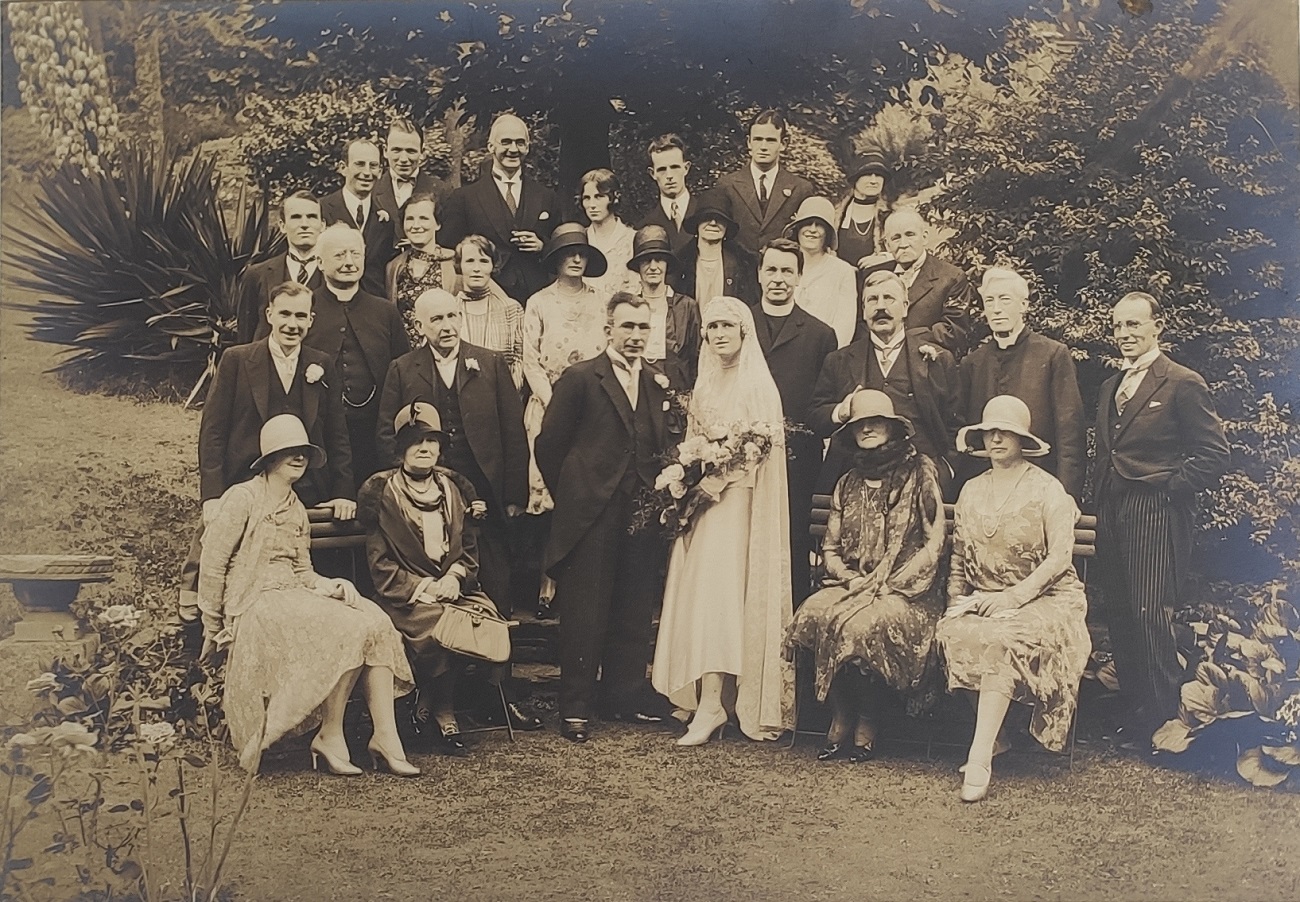 Alec and Eileen's wedding, July 1929.
See larger. See full size with names of people.
Back LHS includes: Steen, Eithne (who married in Sept 1929), Moll O'Sullivan.
Back RHS includes: Jim Riordan, Jack Riordan and their mother Kat.
Centre RHS includes: Fr. Paddy O'Mara, James O'Mara.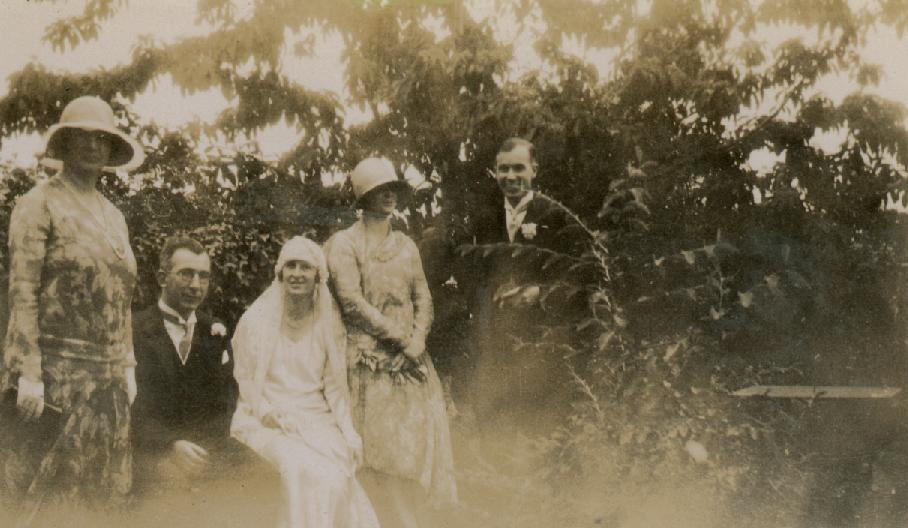 Alec and Eileen's wedding, 1929.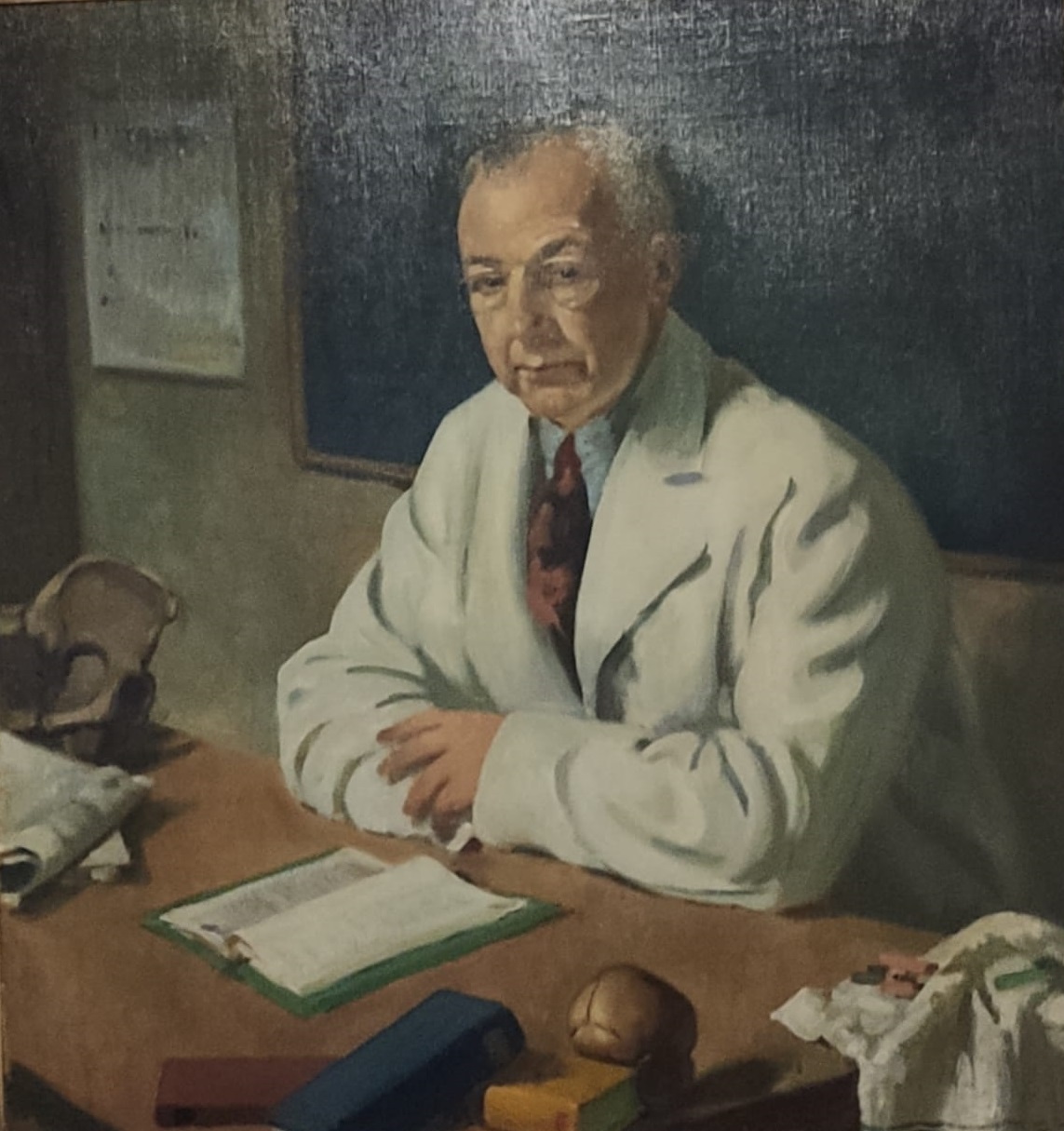 Portrait of Alec Spain.
Among portraits of the Masters in Holles St Hospital.
Photo 2021. See full size.
See label.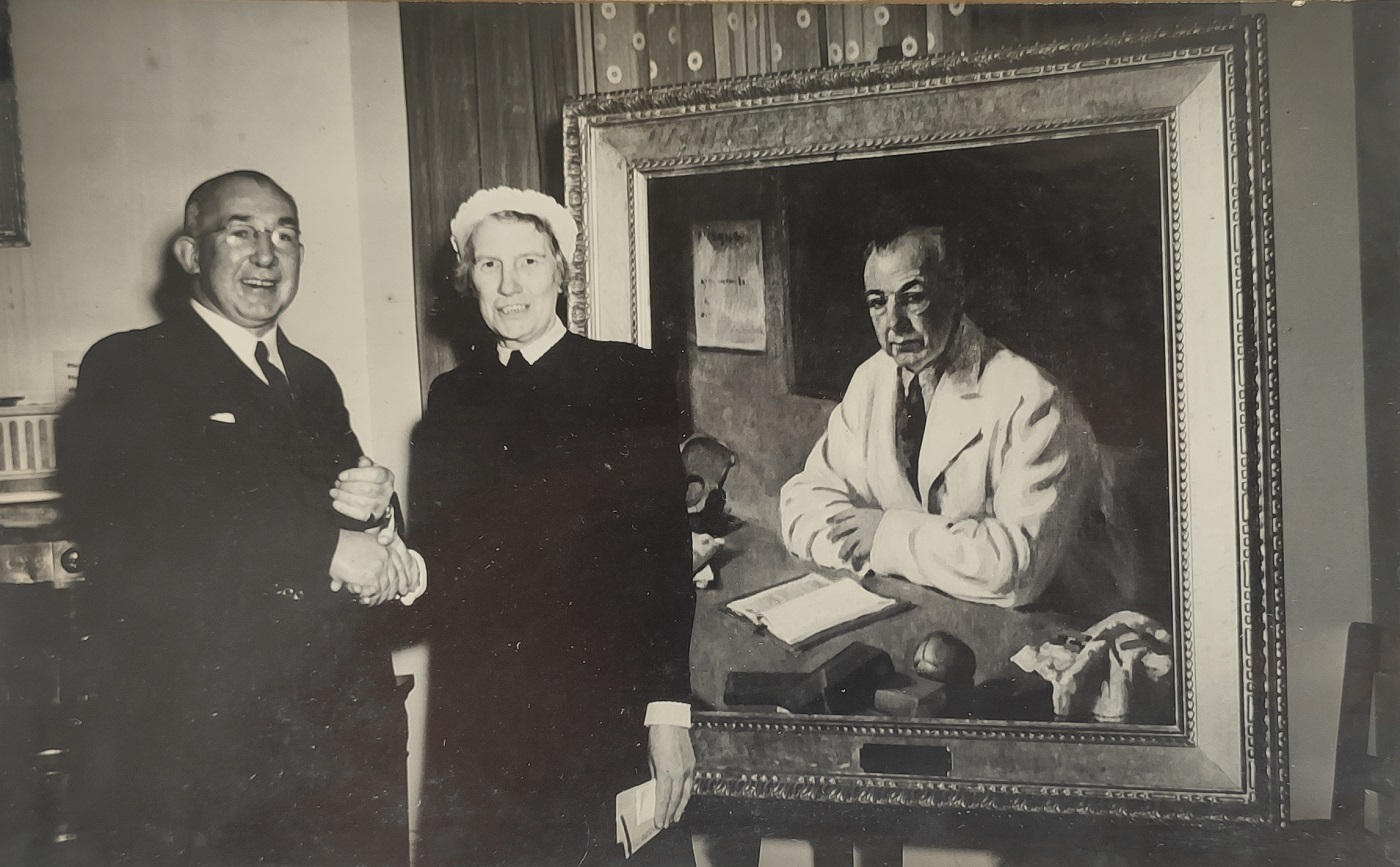 Unveiling of portrait of Alec Spain.
See larger and full size.
See back.
---
"A beautiful maiden - God knows why
Thought of me as quite a 'Guy'
Before her gaze I was weak as water
And so was wed with an O'Mara daughter."
- From a poem written by Alec to Eileen on their 40th anniversary, 1969.
---