Michael Rynne
Sources yet to be consulted: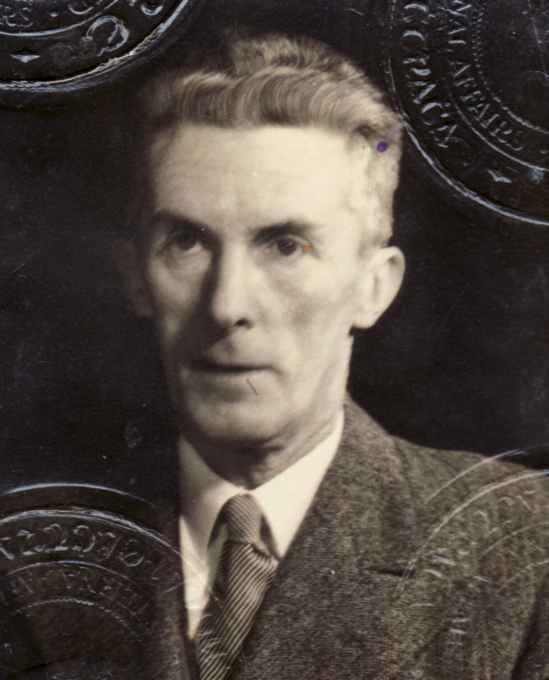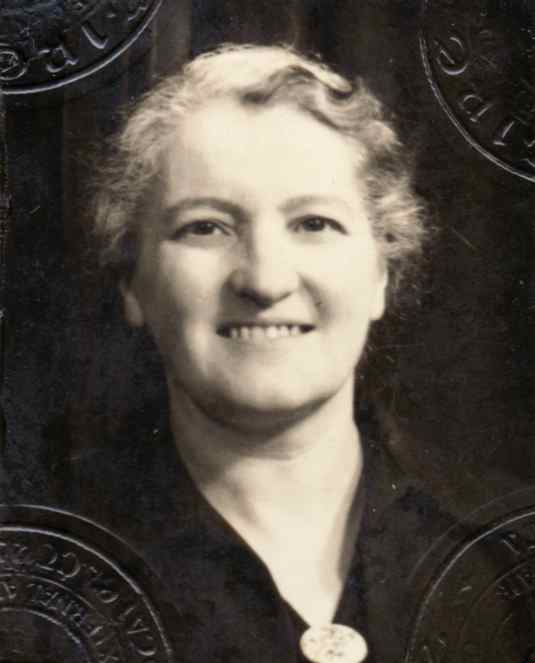 (Left) Michael Rynne. See
full size
.
(Right) Nathalie Fournier. See
full size
.
Passport photos for passports issued 1955.
Michael Rynne
,
Dr. Michael Andrew Lysaght Rynne, Doctor of Law,
born 12th Sept 1899.
He is not listed with mother at Strand House in census 1911, must be at boarding school.
He was educ
Clongowes Wood College
1912-17.
He wrote on
18 Oct 1913
to his mother from Clongowes.
He was educ
UCD
, went up 1917.
He joined the
IRA
1917.
He was an extra in
Jim Sullivan's
film
Knocknagow
(shot 1917, released 1918).
The 1919-23 period:
He was an IRA officer in War of Independence 1919-21.
He was Captain, C Company, 3rd Battalion, Dublin Brigade IRA.
BA UCD 1920 [NUI, 1964].
He was educ King's Inns, BL think 1921.
He was aide-de-camp (military personal assistant) to Dick Mulcahy (Chief of Staff of IRA in War of Independence).
He did NOT describe himself as an "equerry". He was NOT aide-de-camp to Eamon de Valera.
He was with Mulcahy and de Valera at his family's house, Strand House in Limerick, Dec 1921, as the Treaty was being signed in London.

He went pro-Treaty along with Mulcahy.
He was Captain in Free State army in Civil War 1922-23. He was acting Colonel at one time.
He was on the opposite side to the Republican Emmet Humphreys in Battle of Dublin, June 1922.
Emmet in [Mac Eoin, 1980] recalls how his sister Sighle said Michael fighting for the Free State "had finally killed any special regard she had for him".
Michael retired from Army 1923.
He went to the Continent to study law.
Doctor of Law (LL.D.), Doctor of International Law, University of Munich. His thesis was pub as book 1929. See cover.
He mar 3rd Sept 1931 to Nathalie Fournier [born 30th Aug 1903, France, passport says 1905].
She was dau of Léon Fournier, solicitor, of Ardes (also here), central France, by his 2nd wife Nathalie Rey.
[Engagement notice, Irish Independent, 6 Aug 1931] says Léon Fournier is of Bouge-Chambalud, SE France, and of 1 rue du General Largeau, Paris (see map and street view).
Nathalie Rey was dau of the French actor Etienne Rey [born 1848, ran "Le Petit Casino" theatre in Paris, died 1904].
Nathalie Fournier also has Bouviers in her family. There was a suggestion that these could be relations of Jacqueline Lee Bouvier, but there was never any actual connection traced.
Michael and Nathalie lived in 1930s (temp 1931-34) with his mother at Airfield, Stillorgan Rd, Donnybrook.
Michael worked for Irish Ministry for External Affairs 1932 to 1954. He was legal advisor to Minister for External Affairs.
They later lived St.John's, Kimmage Rd East, Terenure. There as at [Thom's, 1945]. There in 1949.
He wrote many articles under the name "Andrew Lysaght". He wrote poems, radio plays, marching songs.
Irish Ambassador to Spain:
He was Irish Ambassador to Spain 1954-61 (or 1955-62). At this time Spain was under Franco.
He was appointed Ambassador in 1954 by Second Inter-Party Government. Minister for External Affairs was Liam Cosgrave.
As at 1957 the Irish embassy was at 53 Calle de Goya, Madrid (corner of Calle Castello, see map).
Note that the Madrid Residence, 78 Calle de Castello, Madrid, was only purchased 1964.
While in Spain he kept a house at 114 Pembroke Rd, Dublin.
After he came back from Spain, they settled in Sydenham House, Dundrum.
He is listed at Sydenham House in [Thom's] from 1965 to death.
He died 8th Feb 1981, St.Michaels Nursing Home, Dun Laoghaire, age 81 yrs [GROI].
He was bur Drumcliff Cemetery, Ennis, Co.Clare.
Rynnes are listed at Sydenham House, Dundrum, in [Thom's] up to 1988 edn.
Nathalie lived Dundalk, Co.Louth.
She died Thur 29 Jan 1998, age 94 yrs.
Funeral Sat 31 Jan 1998, bur Drumcliff Cemetery, Ennis, Co.Clare.
Michael and Nathalie had issue:
Michael Rynne.




Nathalie Rynne,
mar Jim Newman and had issue.




Christopher Rynne, mar Juany Garmendia and had issue:

Chris José Rynne.
Fernando Rynne, mar Valerie Domenici and had issue:

Olivier Rynne.
Adrian Rynne.

Peter Rynne.
Kevin Rynne, mar Marie Pieroni and had issue:

Deborah Rynne.




Paddy Rynne, mar Ann Jones and had issue:

Michael Rynne.
Patrick Rynne.

Nathalie Rynne,
DNA match to me and John Lavelle and Malachi Spain and Donal Duggan and Nuala Duggan and Niall Humphreys.




Cormac Rynne, mar Mary Heron and had issue:

Brian Rynne.
Ciaran Rynne.
Daniel Rynne.
Cormac Rynne.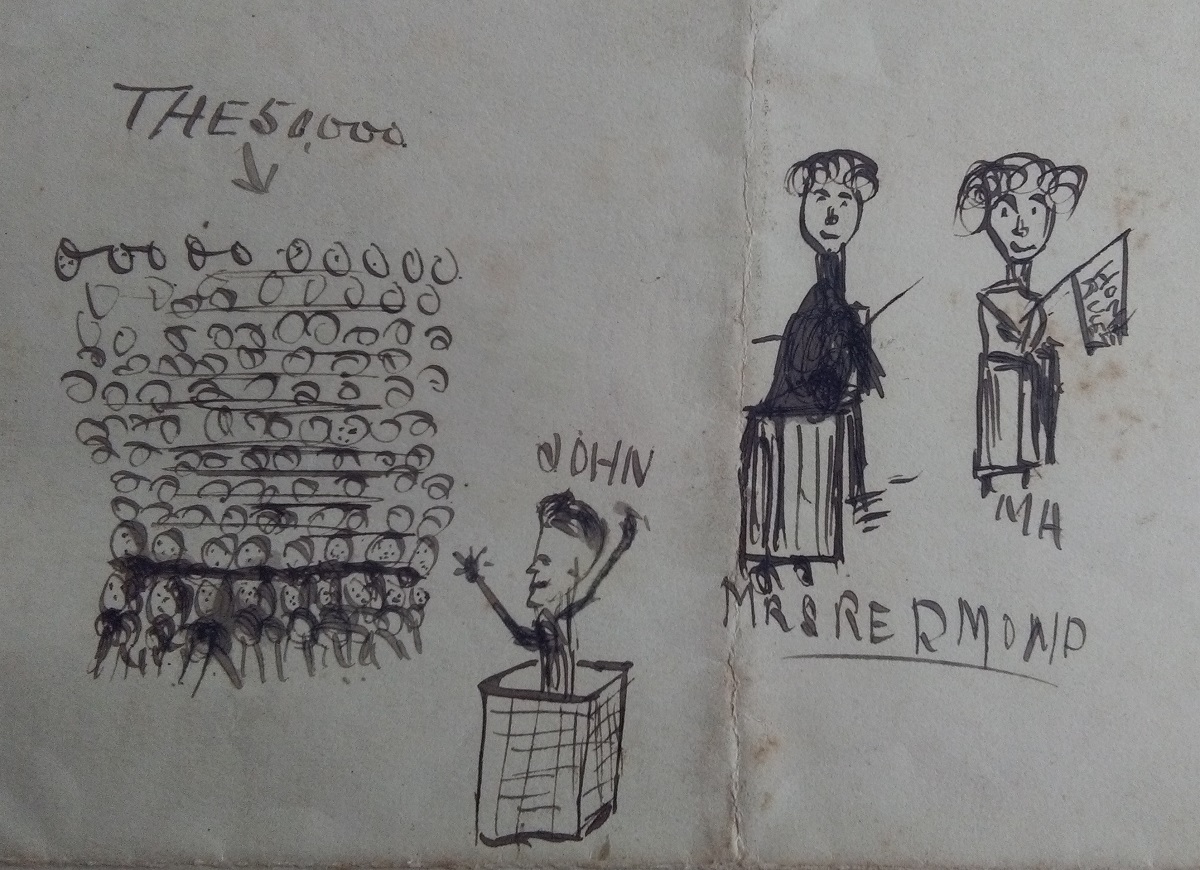 Michael Rynne writes on
18 Oct 1913
to his
mother
from Clongowes.
He draws a cartoon of
John Redmond
speaking at a rally.
His mother stands beside Mrs. Redmond holding a "Home Rule" sign.
See
larger
and
full size
.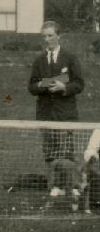 Michael Rynne, Easter 1919 (age 19).
From this picture.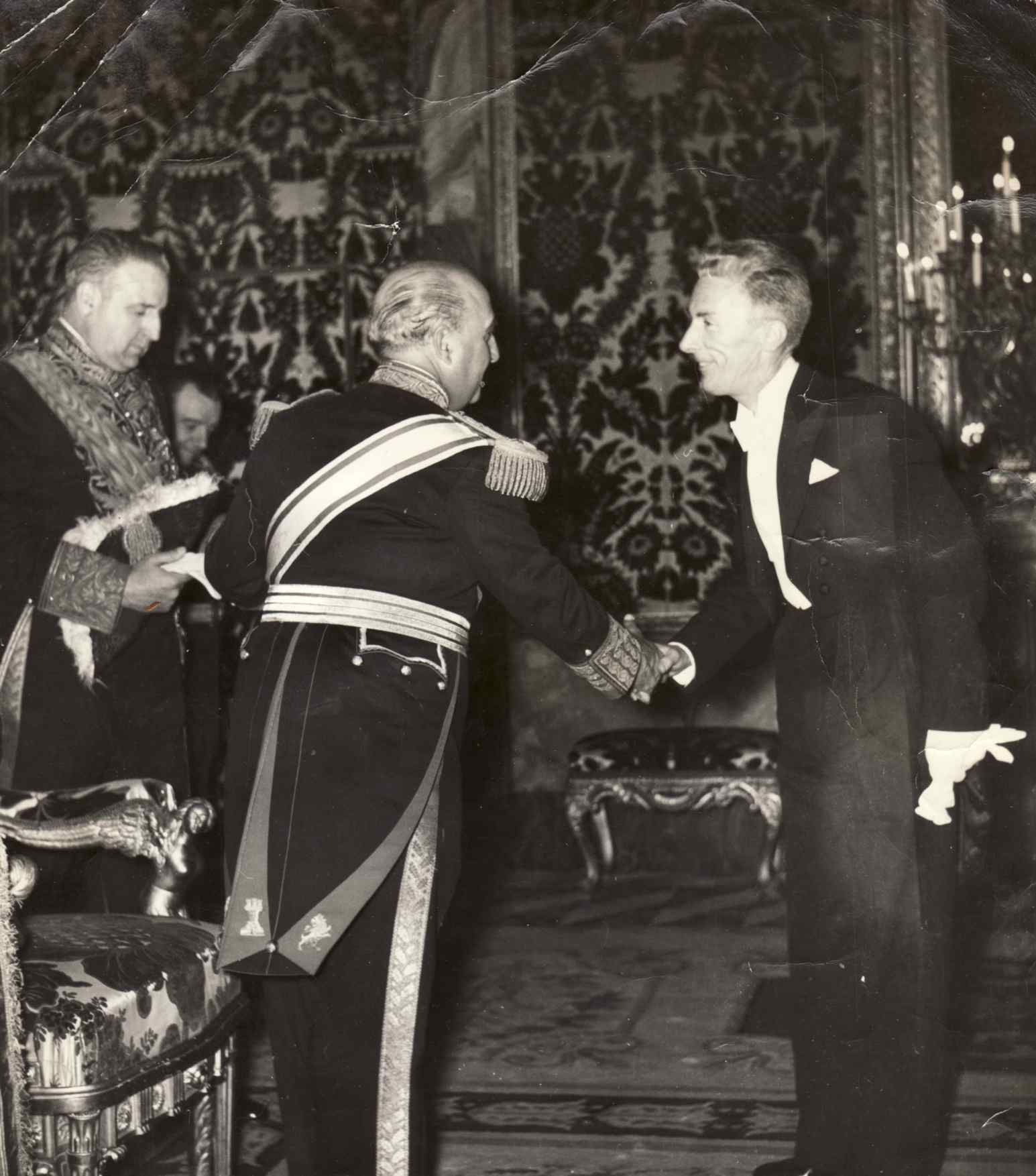 Michael Rynne shaking hands with Franco, having presented his credentials as Irish Ambassador to Spain, must be 1954.
See larger and full size.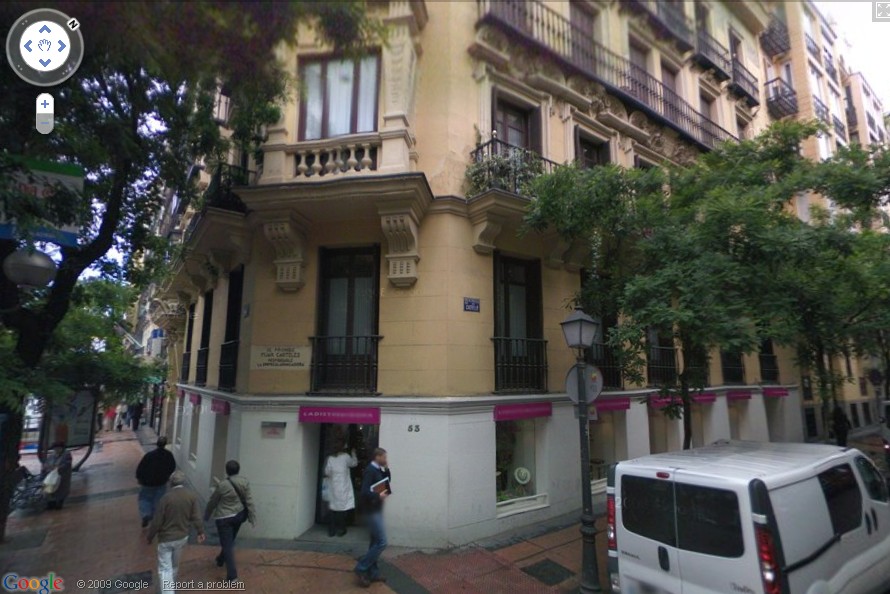 53 Calle de Goya, Madrid (location of Irish embassy in Rynne's time).
From street view.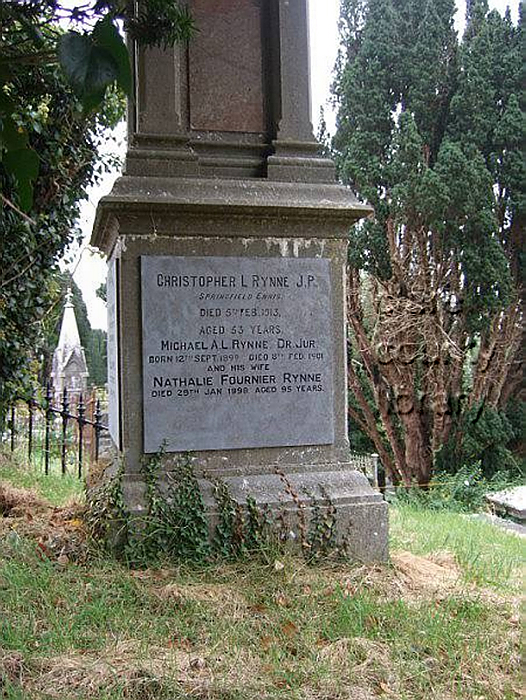 Grave of Michael Rynne and Nathalie Fournier.
Drumcliff Cemetery, Ennis, Co.Clare.
Photo 2008. From Clare County Library.