Phons O'Mara
Sources yet to be consulted: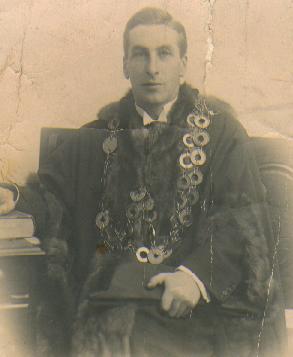 Phons O'Mara as Mayor of Limerick, 1919.
Phons O'Mara
,
Alphonsus, born 13 Oct 1887.
See
Wikipedia
.
He was educ
Crescent College
, Limerick, 1898 to 1901.
He was educ
Clongowes
. He was there with
Frank Flanagan
.
He is listed at Strand House with father in census 1911, listed as "Superintendant" of bacon factory.
Listed as merchant, living Strand House, at marriage.
Phons mar 20 Jan 1915 to Monica Delany [born 1894, Limerick, dau of James John Delany, NOT Delaney].
See her entry in tree by Paddy Waldron.
Her father ran a Tailors and Outfitters shop at 125 George St (later O'Connell St), Limerick. Family lived at 20 Mallow St Upper. He was a Justice of the Peace. See her family listed at 20 Mallow St Upper in 1901 census (census house numbering matches real numbers), she is age 7.
She is not at home in 1911 census.
She was living 20 Mallow St Upper at marriage.
They mar at St.Joseph's, Limerick [GROI].
Phons became a Limerick town councillor.
"A. O'Mara, B.C." ("Borough Council") was at funeral of William de Courcy 1 May 1915.
Phons became Mayor of Limerick 1918.
He was a republican. His predecessor as Mayor was the Catholic unionist Stephen Quin.
See the Town Hall, Limerick.
As Mayor in May 1918 he stripped the 4th Earl of Dunraven of the Freedom of Limerick (awarded to him in 1908) because of his support for Irish conscription. (The freedom was eventually restored in 2007.)
In his time the Freedom of Limerick was conferred on a number of leading nationalist figures.
Mayor of Limerick 1919 (second term).
As Lord Mayor he negotiated truce with the Limerick Soviet 1919.
See definition of Soviet. Note the Russian Revolution was 1917.
He lived in Mulcair (the Mulcair Rd area), SW side of Limerick city (see map).
Phons was a Director of O'Mara's bacon company.
He moved to Dublin before 1939.
He lived "Cul-na-Greina", 81 Merrion Rd, Dublin (W side, N of corner with Ailesbury Rd). Listed there in [Thom's] at least 1939 to 1945.
At son Stephen's mar 1942 he is "company director", living 81 Merrion Rd, Dublin.
Founded the Bacon Shops Ltd. chain of stores in Dublin.
He bought Donnelly's bacon factory, Dublin, from his brother James in mid-late 1940s.
He later lived in "Mulcaire" (thus spelt, named after his former home in Limerick), 108 Rock Rd, Booterstown, Co.Dublin (beside Willow Park, not far from Booterstown Ave junction, but not at it).
He is listed at Mulcaire, 108 Rock Rd, in [Thom's] from 1950 to death.
It was a Victorian house, called "Coote Hall" before he arrived and re-named it.
Chairman of Donnelly's bacon factory. Expanded into export markets. Became very wealthy.
Used go to Monte Carlo on holiday. Enjoyed gambling. See letter of 1955 from Monte Carlo.
Reputed to have "broken the bank" at Monte Carlo on one occasion.
He died in Monte Carlo, 16th Feb 1958, age 70 yrs.
See obituary in Irish Times, February 18, 1958, p.5.
Buried Glasnevin Cemetery, near his brother James, see street view.
The President Sean T. O'Kelly and Taoiseach Eamon de Valera attended his funeral.
Funeral list in Irish Press, 22 Feb 1958.
See funeral in Irish Times, February 24, 1958.
Monica lived "Mulcaire".
"Mulcaire" was sold and demolished in 1970s.
[Pearson, 1998], says "Mulcaire" sold 1971, demolished.
Though [Thom's] shows O'Mara there up to 1974 edn.
Monica died in nursing home, Kilcroney, near Bray, 25th Dec 1985, age 91 yrs, bur Glasnevin.
Phons and Monica had issue:
Stephen O'Mara,
born 28th Apr 1916.




Jim O'Mara,
James, born 1917.
He wit his brother's wedding 1942.
He mar pre-1958 to his 2nd cousin Ruth Carton.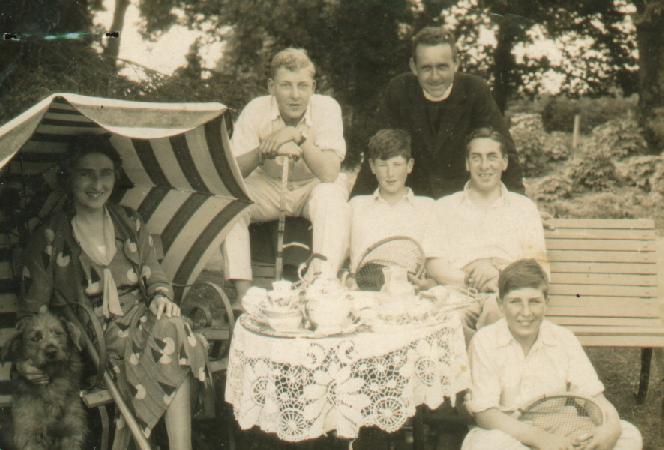 A local priest, and:
(Left to Right): Monica, young Stephen,
Harry de Courcy
, Phons, young Jim.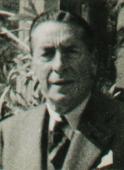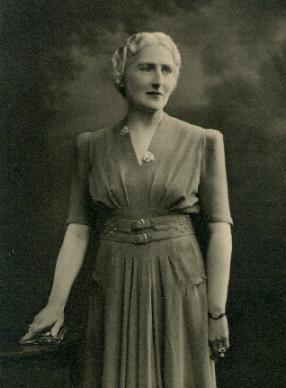 (Left) Phons O'Mara in later life.
(Right) Monica Delany.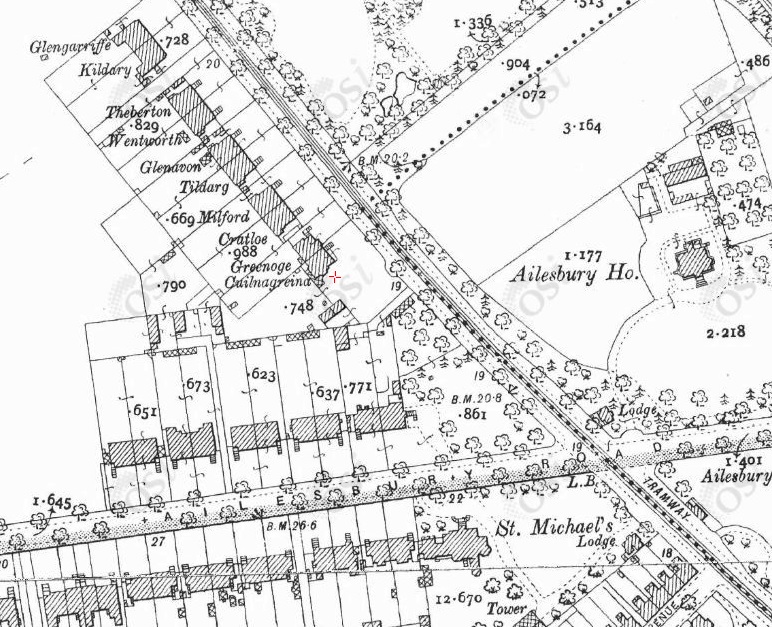 "Cul-na-Greina" (red cross), 81 Merrion Rd, Dublin, on 1887 to 1913 map.
Large front garden and indented gate.
See modern street view.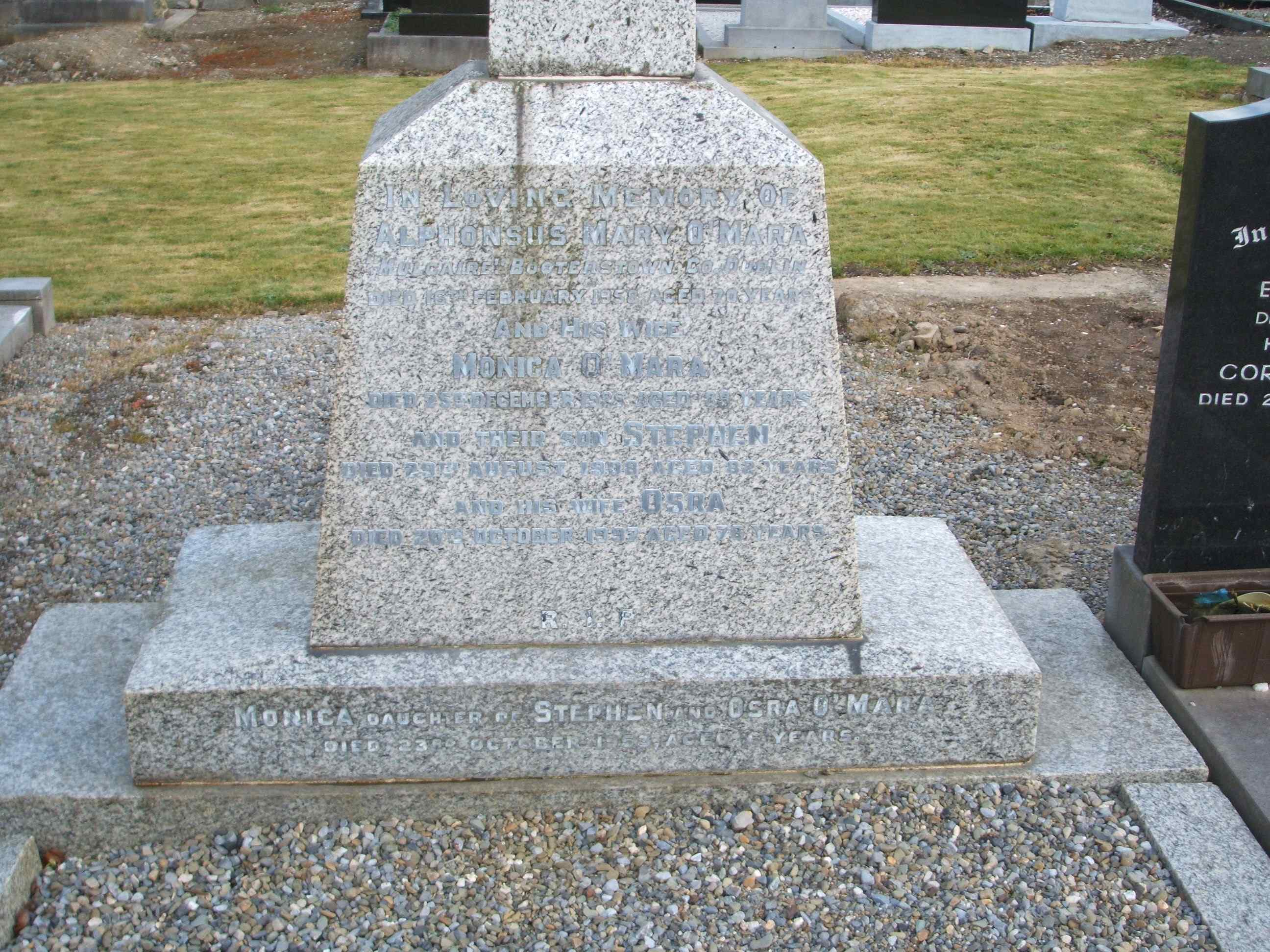 Phons O'Mara grave, Glasnevin.
Photo 2006. See full size.
Photo courtesy of Richard Humphreys.
---
"Mulcaire", 108 Rock Rd, Booterstown, Co.Dublin
---