Domhnall O'Donoghue
References:

Sources yet to be consulted: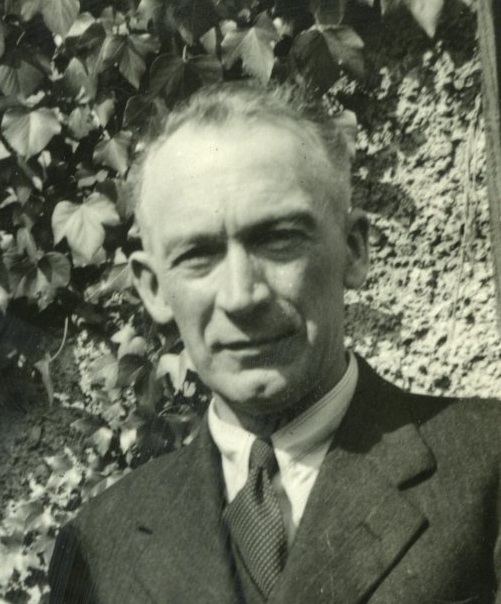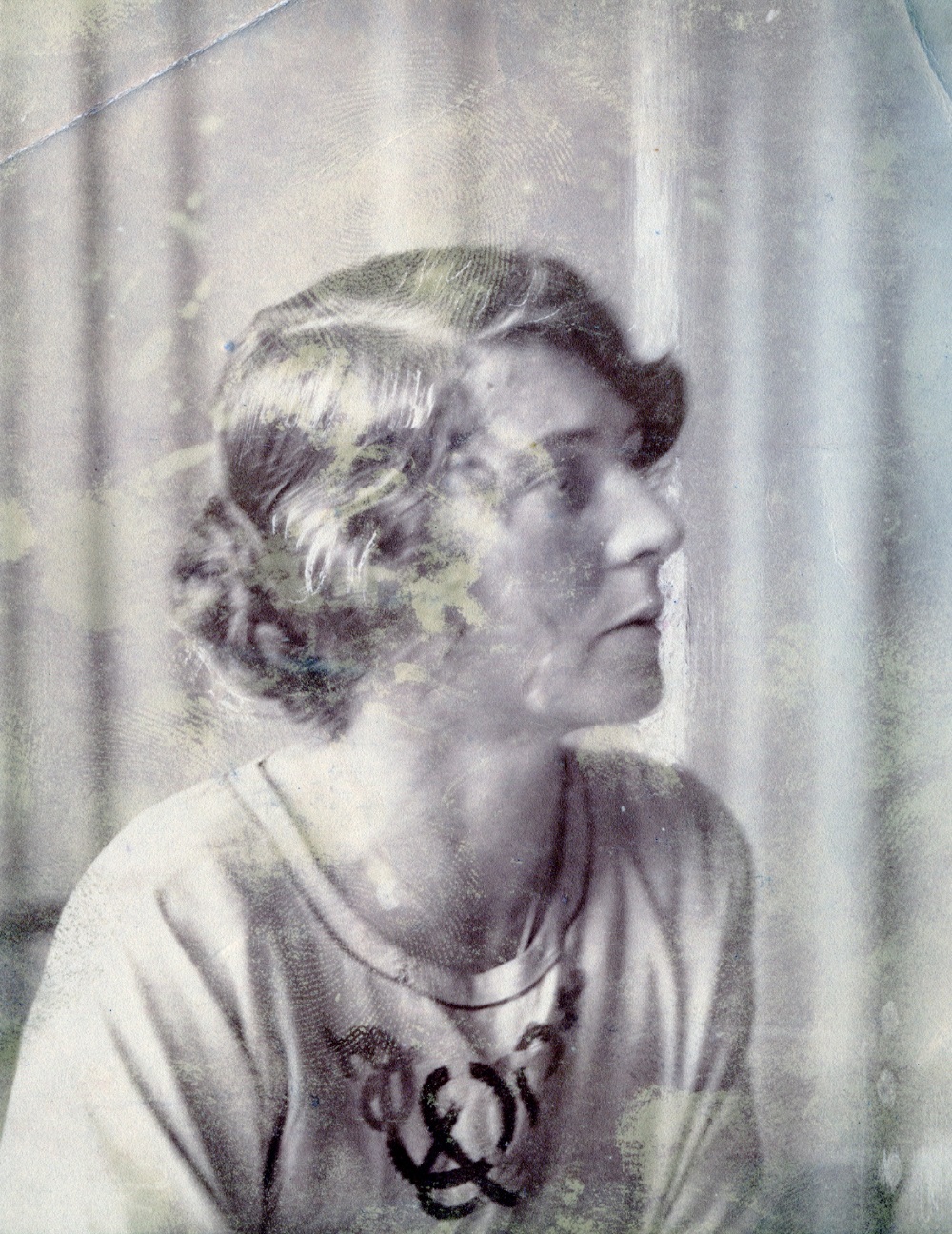 (Left) Domhnall O'Donoghue, 1947. See
full size
.
(Right) Sighle Humphreys, in Paris, 1923. This is
[P106/1024(4)]
. See
larger
and
full size
. See
other scan
.
Domhnall O'Donoghue
,
born May 1897, Co.Cavan,
living Templemore, Co.Tipperary, in 1901.
He fought on Republican side in
Civil War
1922-23. Officer of 5th Battalion Engineers, Dublin Brigade IRA.
Jailed for most of Civil War, 1922-23: When Four Courts attacked June 1922, he was involved in a week of fighting. Arrested, jailed for long time. [P106] shows he was in jail as at Dec 1922. Held in Newbridge military camp.
He was on the big hunger strike, Oct-Nov 1923. The men were on hunger strike for 41 days, wrecked his health.
[Teresa O'Donnell] says released Dec 1923.
Republican diehard after Civil War. Member of IRA Army Council. Editor of An Phoblacht.
Domhnall remained in IRA after Civil War.
Arrested Oct 1926. Jailed in Mountjoy.
He was director of campaign to boycott British goods, started end 1930, resumed 1932 [Ward, 1983].
When De Valera's Fianna Fail elected 1932, the IRA became legal again for a few years.
Domhnall was leading member of the IRA in the 1930s. Officer of 4th Battalion, Dublin Brigade IRA.
He became a member of the IRA Army Council.
He was editor of An Phoblacht 1934-35 (see history of An Phoblacht). Occupation listed as "journalist" at marriage.
Domhnall mar 28 Feb 1935 to Sighle Humphreys [lifelong Irish republican revolutionary, born 26 Feb 1899].
In 1935 De Valera made the IRA and An Phoblacht illegal.
Jailed Mar 1935 to possibly Aug 1935: Domhnall was only back from honeymoon two days when he was arrested at the An Phoblacht office, Dublin, on 27 Mar 1935. He was jailed for IRA membership for 6 months from date of arrest, Mar-Sept 1935. Jailed in Arbour Hill.
[Teresa O'Donnell] says he was arrested for making a "seditious speech, held in Bridewell prison, Dublin and in Co.Kildare, and freed 11 July 1935.
Though [P106/1776] apparently shows him in jail, soon to be released, as at 6 Aug 1935.
Domhnall and Sighle moved 1935 to 18 Eglinton Park, Donnybrook [the former home of her brother Dick, who had now moved to Kingswood].
They are listed at 18 Eglinton Park in [Thoms] from 1936 edn on.
Domhnall was arrested 15 Nov 1935 for making a "seditious speech" in Lurgan in Northern Ireland. Held in Crumlin Road Prison, Belfast. Released 6 Dec 1935.
Domhnall was Quarter-Master General to Sean MacBride (who was Chief of Staff of the IRA in 1936).
Domhnall arrested again while on holiday in Co.Kerry, 9 July 1936, for having IRA documents. Jailed in Arbour Hill. Went on 48 day hunger strike. Freed 30 Aug 1936.
[DIB] says he was imprisoned again for sedition as at Oct 1936. See [P106/1914].
On 11th May 1937 [NOT 1938] there was an Anti-coronation meeting in Dublin, scuffles with police. Sighle and other Cumann na mBan brought wounded republicans up to Parnell Square [Mac Eoin, 1980, p.20].
Domhnall was accountant at Solus Teoranta (Ireland's first and largest light bulb manufacturer, founded 1935, factory in Bray, Co.Wicklow, see modern site).
World War Two: In World War Two, like Sighle's cousin Mac O'Rahilly and other diehard republicans, Sighle and Domhnall supported Nazi Germany against the British. The motivation of the republican diehards was usually not support for Hitlerism. Rather it was the belief that if Britain lost the war, the Nazis would set up a United Ireland.
Under every Chief-of-Staff of the IRA from Sean Russell in 1938 to Charlie Kerins in 1944, the IRA supported Nazi Germany, collaborated with them, assisted Nazi spies, and even proposed a Nazi invasion of Northern Ireland. They even threatened to attack the American troops coming to liberate Europe.
Ireland was neutral, and De Valera suppressed the IRA, not least to stop them dragging Ireland into the war. He interned Republicans and executed some IRA men. Sighle in radio interview says she used to worship Dev, but could never forgive him after IRA man Paddy McGrath was executed 1940.

Cumann na mBan said in 1940 that Nazi Germany was "fighting Ireland's battle and the battle of all oppressed nations within the empire".
Sighle was President of Cumann na mBan in 1941.
Sighle and Domhnall supported Nazi Germany, but there is no clear proof that they did any work for them. It would not be that strange for people like them, e.g. Cathal Brugha's widow Caitlin Brugha ran a safe house for Nazi spies.
Sara Mangan tells that her mother was in Dublin during the war, and visited her relation, republican activist Florrie McCarthy. Sighle was there, and she had a friend, a "priest" from Germany. The "priest" was a German agent in disguise.
This may have been the time when Caitlin Brugha and IRA leader Sean McCool helped Nazi spy Gunther Schutz in 1942.
Sean McCool wrote to Sighle from internment, 28 Mar 1944. See [P106/893(1)]. He is disappointed that the war is apparently not going to finish off Britain.

Contrary to earlier reports, [Irish military files] do not have a file on Sighle, and their file on Domhnall only hints at possible German links.
Domhnall worked at Solus Teoranta, which was set up in 1935 by Nazi Party member Heinrich Greiner.
Sighle and Domhnall were friends during or after the war of the Nazi spy Hermann Gortz (died 1947), the Nazi spy Helmut Clissmann (died 1997), and Gwion Hernot (died 1950) of the pro-Nazi Breton National Party.
Domhnall's close comrade Sean MacBride was a Nazi collaborator [McMahon, 2008], [Girvin, 2006].
Eibhlín's diary recorded that Sighle spent the day in tears when Hitler died in 1945. Republican veteran Dan Breen also wept when Hitler died [Girvin, 2006]. It was the end of their dream that Britain would be defeated.
Even after the war ended, there was a desire not to see the Germans as all bad. [P106/1638(9)] is letter from Sighle, 16 Aug 1945, after Hiroshima. She wrote: "I'm glad that it wasn't the Germans used the Atomic Bomb. That certainly is not war."
Clann na Poblachta:
After the war, Domhnall followed Sean MacBride to the new radical Republican (but constitutional) party Clann na Poblachta. Domhnall was a founder member of this in 1946. Sighle's 1st cousin Mac O'Rahilly was a prominent member.
Domhnall stood for Clann na Poblachta in Dublin South East in Feb 1948 general election, not elected.
His running mate, Noël Browne, on his first election, took all the Clann na Poblachta vote in that constituency. Noël Browne said: "Though we did not know this at the time the innocents in Clann na Poblachta were to be used as political mounting blocks for others, to ease the real "republicans", the ex-IRA, into Leinster House. My function in Dublin South-East was to elect a long-standing member of the IRA, Donal O'Donoghue" [Browne, 1986].
However O'Donoghue only got 559 votes. Browne got 4,917 votes and was unexpectedly elected. "Most certainly I was not elected as a republican; Donal O'Donoghue got the miniscule republican vote".
Clann na Poblachta was in government 1948-51.
Domhnall was Chairman of the Standing Committee of Clann na Poblachta as at Nov 1950. See [P106/2174].
Domhnall is listed as "accountant" at death.
He died 6 Aug 1957, at his home 18 Eglinton Park, Donnybrook, of stomach cancer, age 60 yrs [GROI].
(todo) See obituary notices in [P106/2180].
He was bur Glasnevin Cemetery.
By Anno's will (probate 1959), Sighle inherited the summer house at Muiríoch, Co.Kerry (in the Gaeltacht).
She was a life-long supporter of the Irish language.
She remained a diehard republican all her life, even into the modern era of the Provisional IRA, which she strongly supported in the 1970s and 1980s. She wrote to and visited IRA prisoners in the Maze Prison (Long Kesh, the H Blocks). [P106] has her correspondence with republican prisoners from 1940s to 1980s.
She campaigned against Irish entry to the EEC. One of her key issues was to preserve Irish neutrality. Her side lost the referendum in 1972.
She corresponded in the 1980s with a young IRA prisoner, Donnacha Nelis (son of Mary Nelis), who was serving a long sentence in the H Blocks. See [P106] 845-888.
She was a life-long worker for the Society of Saint Vincent de Paul, which she saw as in line with her socialist ideas and concern for the poor. She was Catholic but critical of the Catholic hierarchy for their hostility to both socialism and republicanism.
She lived 18 Eglinton Park, Donnybrook, until 1980-81.
Sighle's papers were given to [UCD Archives] 1991, indexed 1994.
She died early morning, Mon 14 Mar 1994, Our Lady's Hospice, Harold's Cross, age 95 yrs,
funeral Sat 19th Mar, bur Glasnevin Cemetery.
Domhnall and Sighle had issue:
Darach O'Donoghue.




Cróine O'Donoghue.
DNA match to me.
She mar Michael Magan and had issue.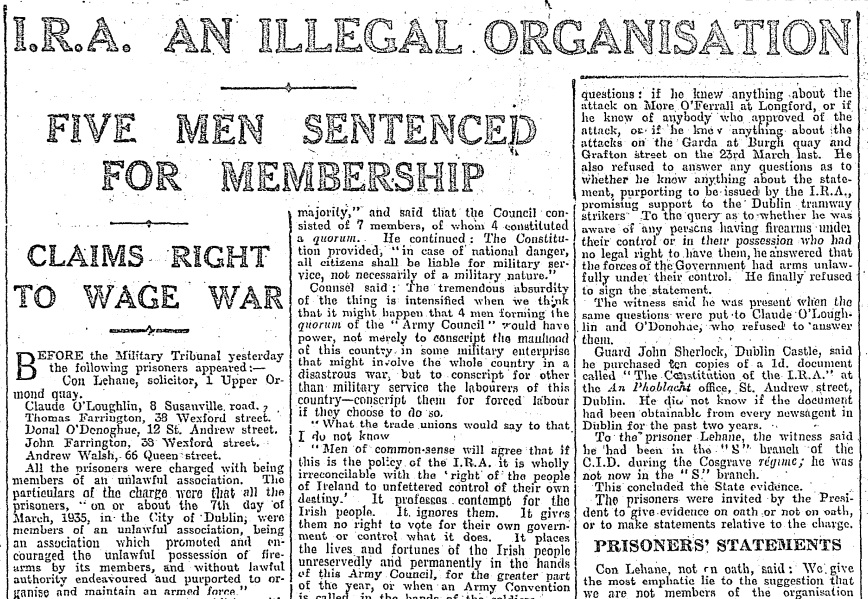 Domhnall being jailed for IRA membership in 1935.
Irish Times,
25 Apr 1935, p.5
.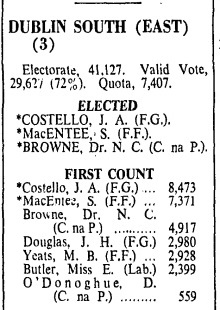 Domhnall standing for Clann na Poblachta in the 1948 election.
Irish Times, 6 Feb 1948, p.2.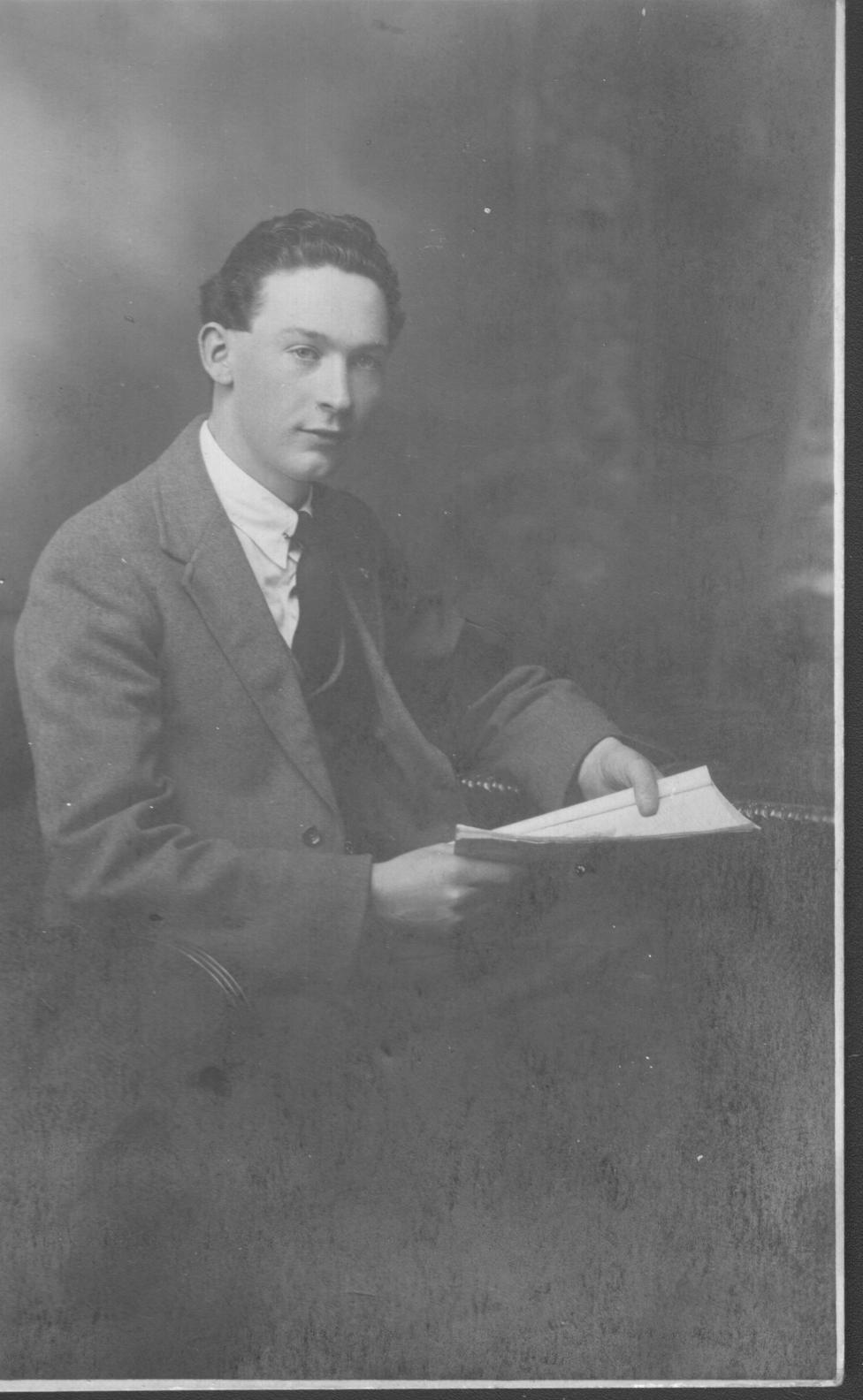 Domhnall O'Donoghue when young.
See full size.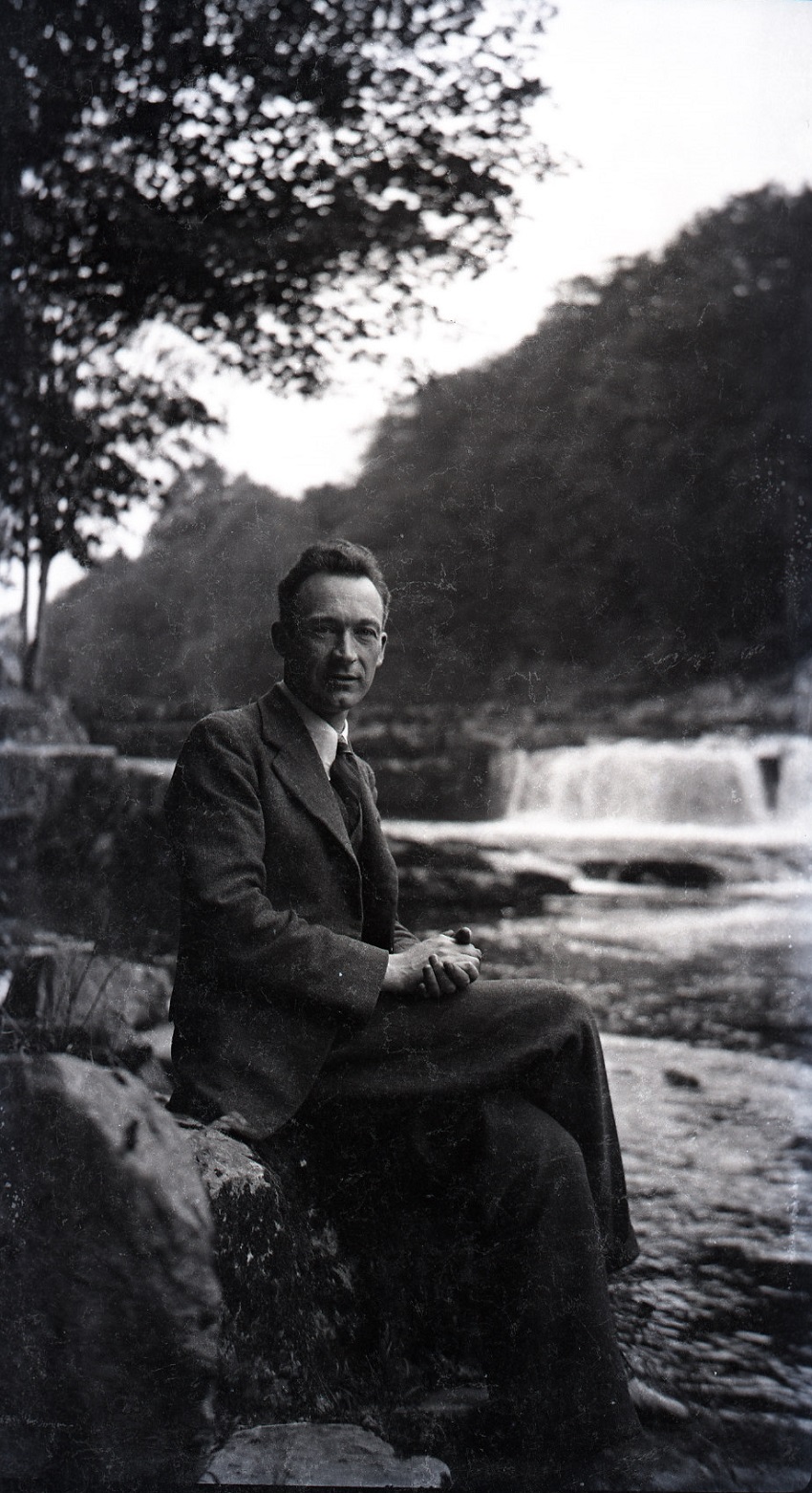 Domhnall O'Donoghue.
This is [P106/1680(8)]. See larger and full size.
See other scan.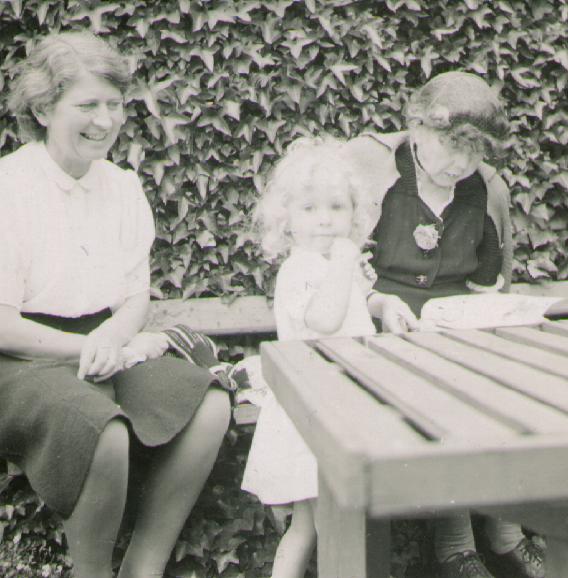 (Left to Right): Sighle, Cróine, Anno, c.1945.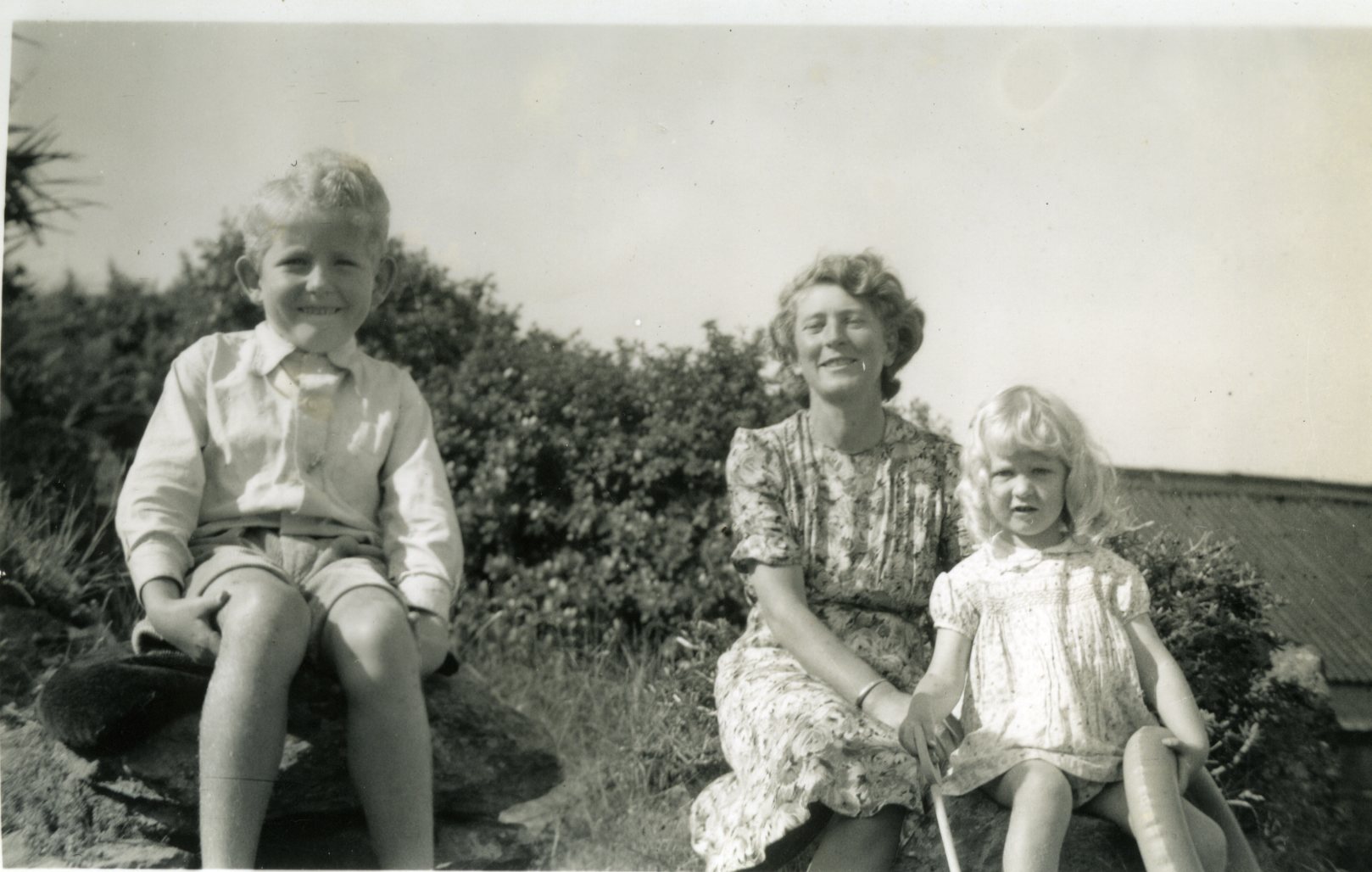 Sighle, c.1945.
See full size.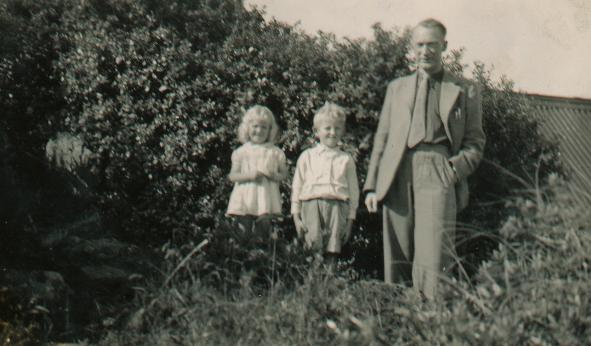 Domhnall O'Donoghue, c.1945.
---
Grave of Sighle Humphreys and Domhnall O'Donoghue,
Glasnevin Cemetery
, Dublin.
Location
: yA 120 ½. Go in gate, go to RHS, down to end, turn right, against wall, at end of graves.
See
street view
.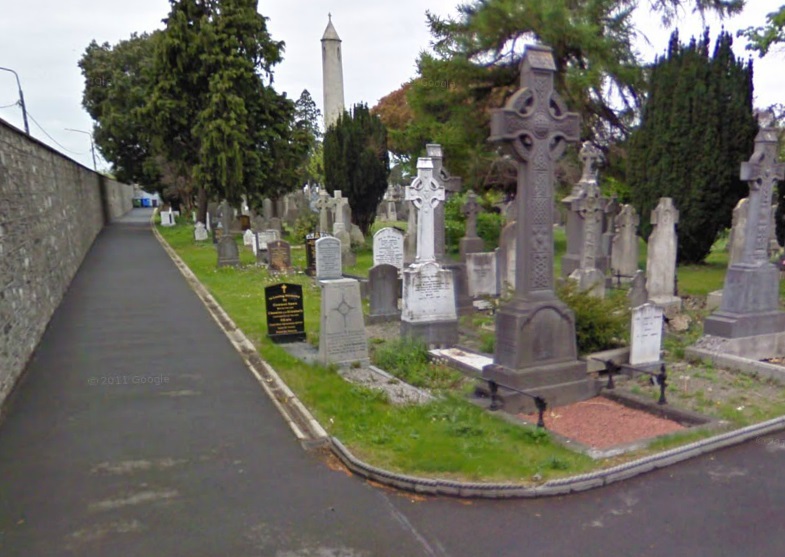 Location of Sighle's grave, Glasnevin.
Screenshot 2011. From
street view
. Click through to rotate.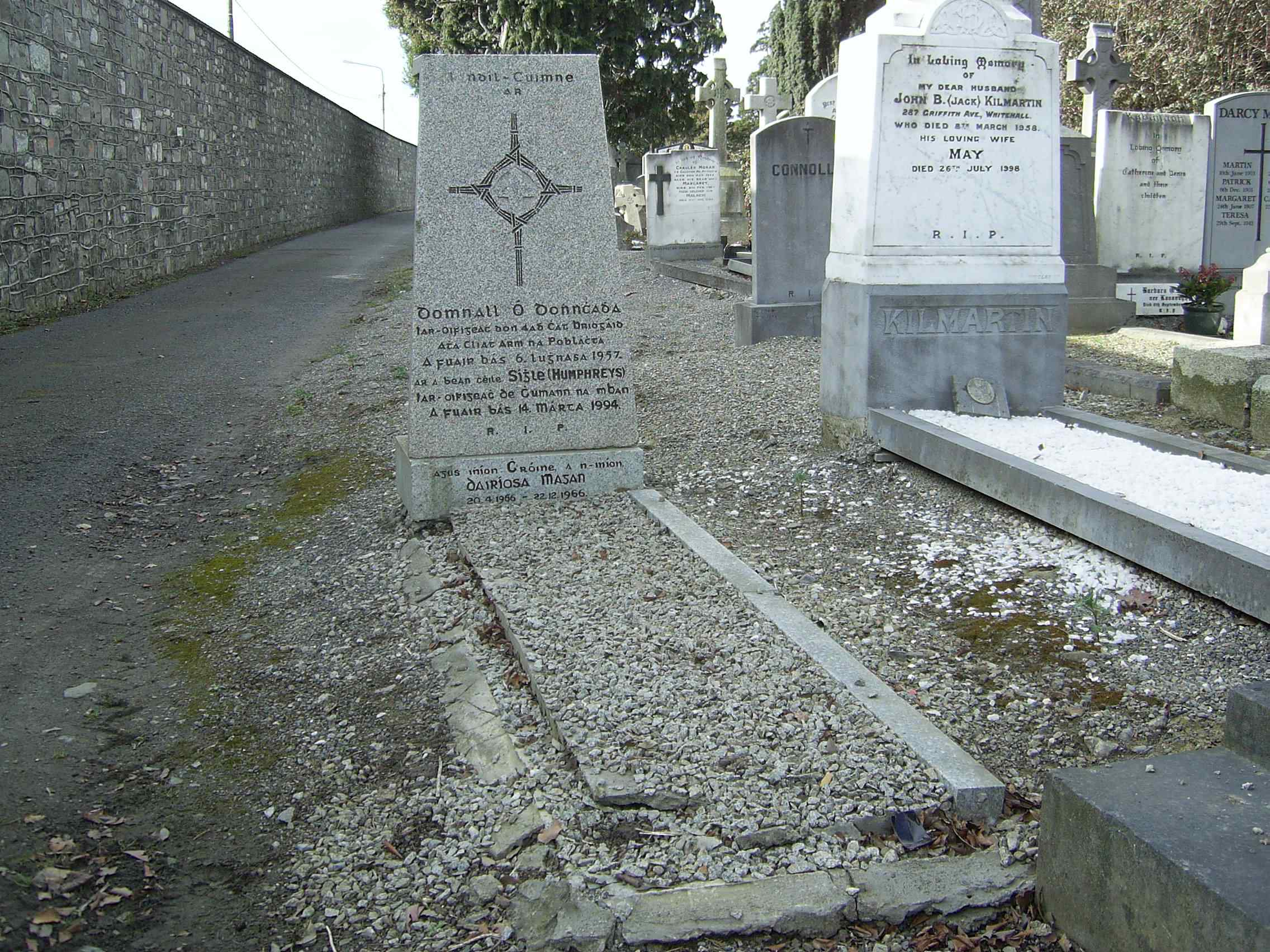 Sighle's grave, Glasnevin.
Photo 2006. See full size and alternative.
See close-up.