Fr. Paddy O'Mara papers (J/552)
Papers of
my great-granduncle
Fr. Paddy O'Mara
at the Irish Jesuit Archives
[IJA]
.
I list and photograph some papers of relevance to the family tree. With permission of
[IJA]
.
There are many more papers not highlighted here.
Usage in site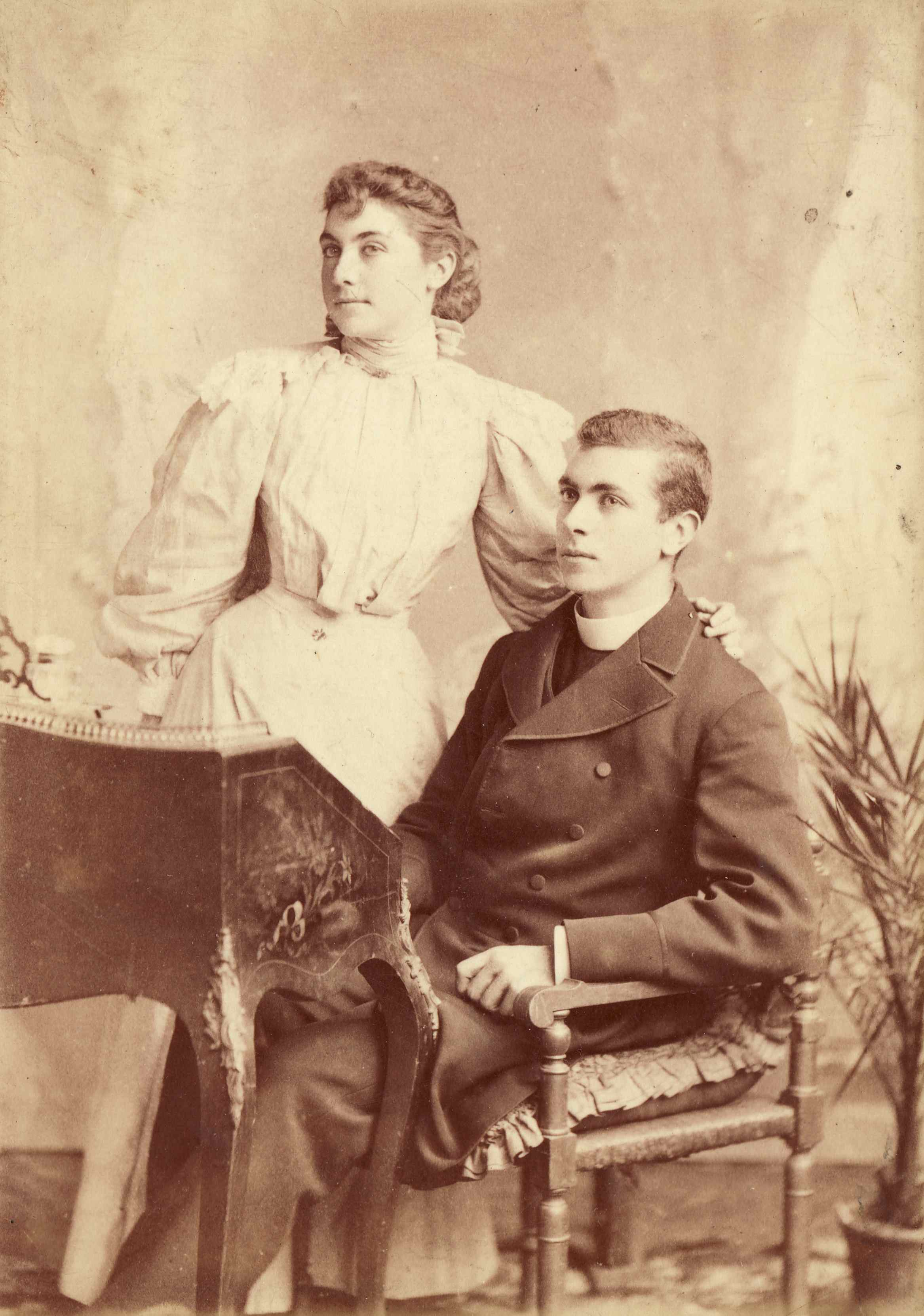 Fr.Paddy and his sister
Mary
, 1895.
See
larger
and
full size
.
---
IJA J/552
IJA J. Irish Jesuits.
552/4. Appreciation of Fr.Paddy's wartime service issued by Winston Churchill, Secretary of State for War, 1 March 1919.

552/5 to 552/49. Photo collection.

552/52. Documents relating to the birth, education and teaching of Fr.Paddy.

552/54. Photo of the portrait of Fr. Paddy by Sean Keating.

552/57. Letters from Mary O'Mara to her brother Fr. Paddy, 1897 to 1898.

552/58. Letters from his mother to Paddy, 1898 to 1904. (Paddy was in Australia 1898 to 1905.)

552/59. Letters from the younger Stephen O'Mara in Iowa to his brother Fr. Paddy, 1904.

552/61. Military Order of Christ awarded 1920 to Fr.Paddy by Portuguese Government.

See medal and certificate.
It is awarded "por decreto de vinte e seis de Abril de mil novecentos e dezenove" (by decree of the twenty-sixth of April, one thousand nine hundred and nineteen). But the actual award is 3 Apr 1920.

552/68. Letters of 1953 relating to Maureen O'Mara, Pilgrim State Hospital, Long Island, New York.

552/70. Letter of 1954 from Patricia Lavelle about research for her forthcoming book about her father.
552/71. Poem by Frank Gallagher, 1961, dedicated to Stephen O'Mara, who died 11 November 1959.

552/72. Photographs of William Pigott and family.
---
IJA/CHP/1/48
IJA/CHP/1/48. File 48 - Letters and postcards to his superior, the Irish Jesuit Provincial Fr. Thomas V. Nolan SJ, from Fr Patrick O'Mara SJ written while serving as a chaplain.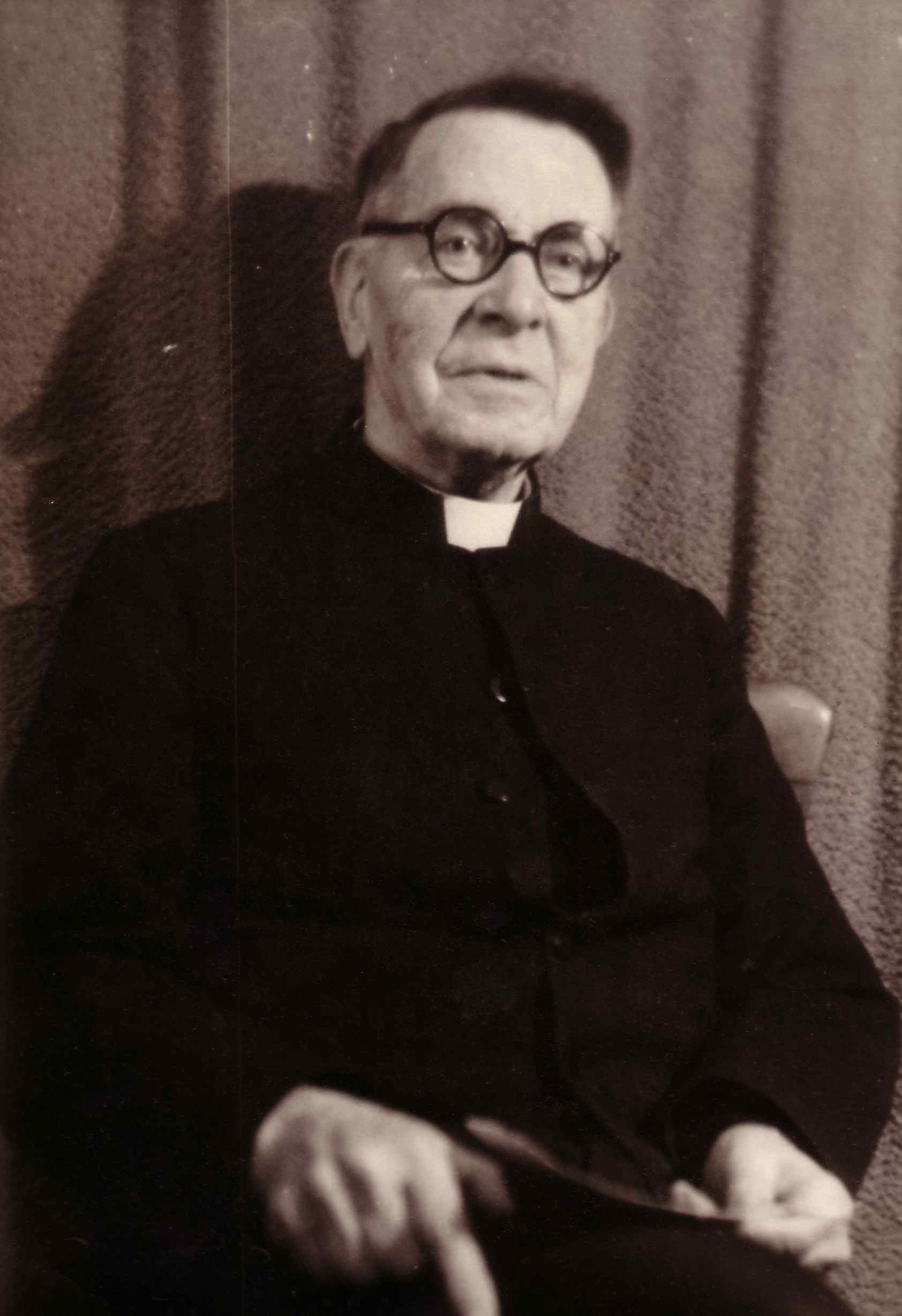 Fr.Paddy O'Mara.
See
full size
and
original
.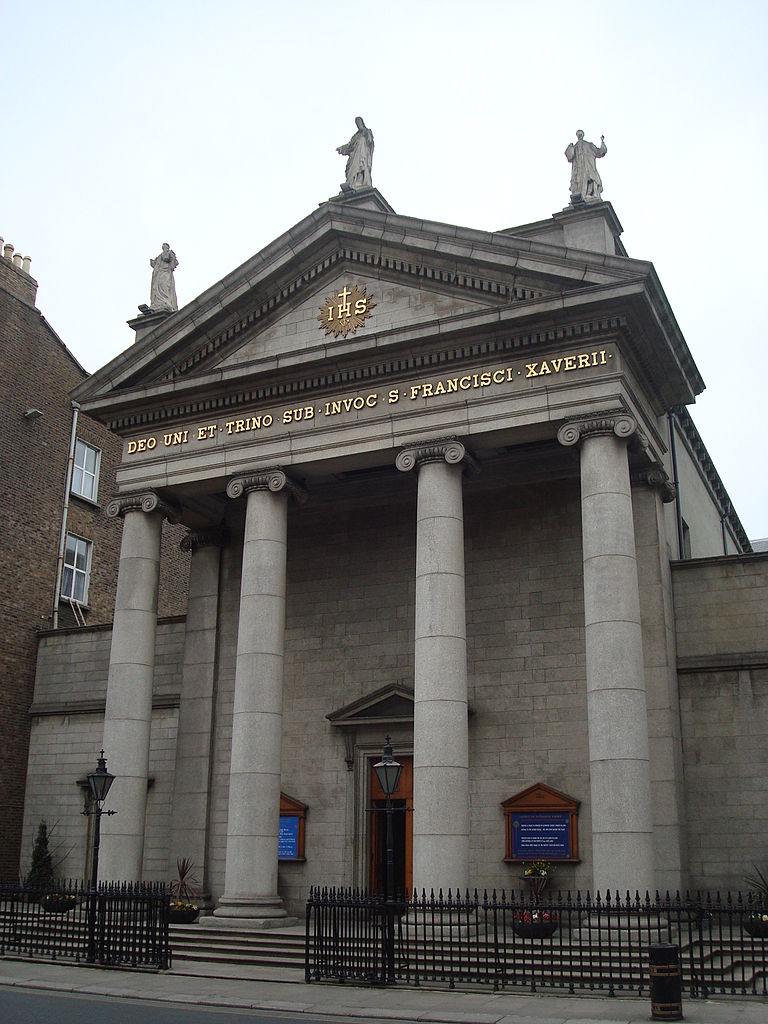 Saint Francis Xavier Church, Upper Gardiner St, Dublin.
Fr.Paddy was here from 1928 until death 1969.
Photo 2010. See full size. From here.
See more images.
See street view.
---