Eithne O'Mara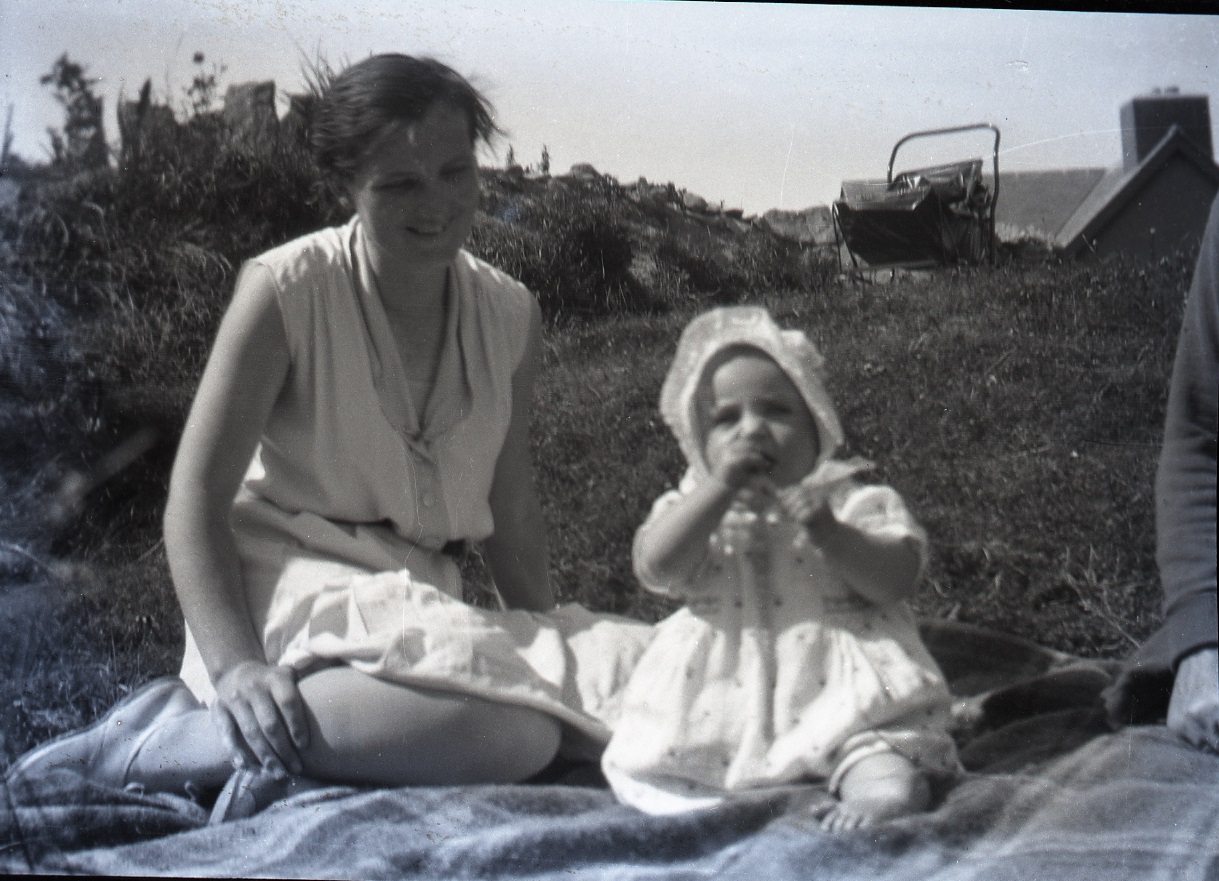 Eithne and Eoige, 1931.
This is
[P106/599(5)]
.
See
full size
.
See
other scan
.
Eithne O'Mara
,
born 14 Oct 1908, London.
Descendant through
Blennerhassett
of
Edward III
.
The family went back to Ireland 1914.
She was educ Loreto Abbey, Rathfarnham, Co.Dublin, there temp 1922.
She remembered a girl in school in Ireland, a unionist type, who got the class to gang up on her because her family were Sinn Feiners. She was
"sent to Coventry"
.
She was later sent to school back in England. She was educ
St.Mary's Catholic school
, Bateman St,
Cambridge
(see
street view
), there as at 1922-26.
Then back to Ireland. Left school May 1926, age 17.
She was educ college, Paris 1926-28 (apparently the Sorbonne, though one photo says
"1927 Alliance"
, i.e. the Alliance Francaise).
She mar 24 Sept 1929 [him age 33, her age 20] to Dick Humphreys [born 23rd Apr 1896] and had issue.



They mar at St.Alphonsus and Columba's church, Ballybrack, Co.Dublin (near Killiney)
They were married by her uncle Fr. Paddy O'Mara and his relation Fr. Dominic Mangan.
See "Limerick Families United", Irish Independent, Wednesday, September 25, 1929.
Photo in Evening Herald, 25 Sept 1929.
Also reported in The Irish Sketch, Nov 1929.
Honeymoon on Continent late 1929.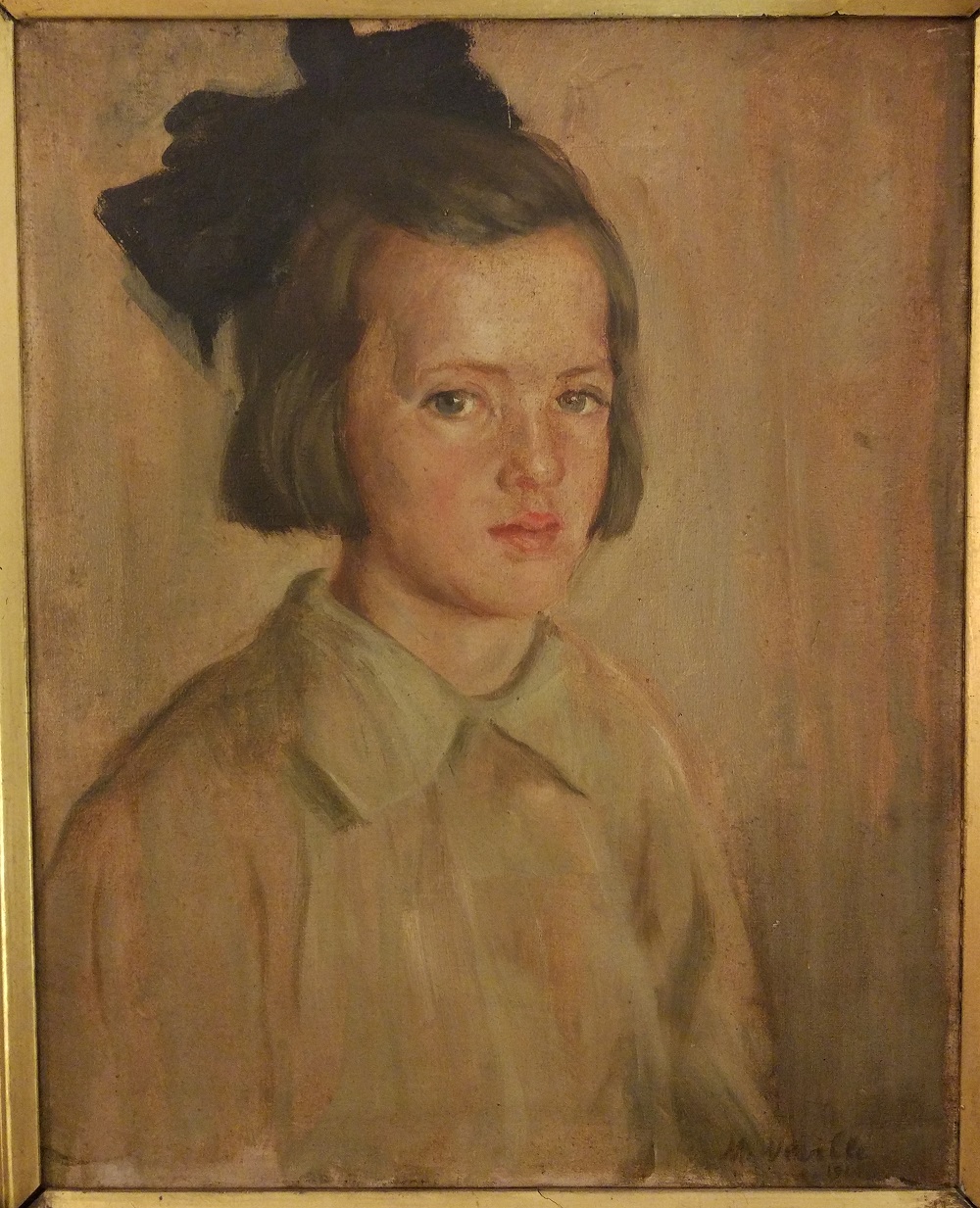 Think this is a portrait of Eithne as a child.
See
full size
.
See
wider
. See
signature
.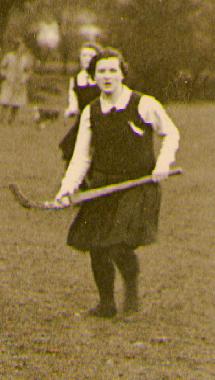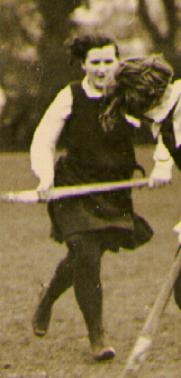 Eithne in hockey match.
Photos by "Independent Newspapers Ltd, Dublin".
(Left) See full size.
(Right) See full size.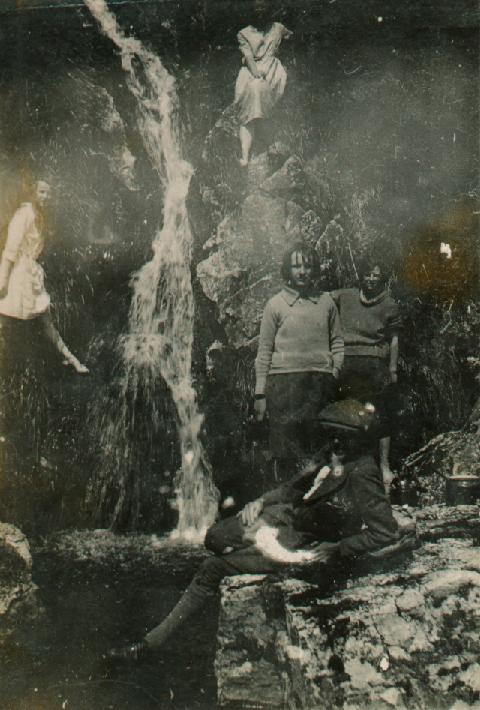 Dick with the O'Mara girls, years before he went out with Eithne.
think Background (Left to Right): Maureen, Eileen, Sheila,
and Middle: Eithne.
Foreground: "Dick Humphreys".
The Twelve Pins mountains, Connemara.
"Stuck 1922" (i.e. stuck in album 1922).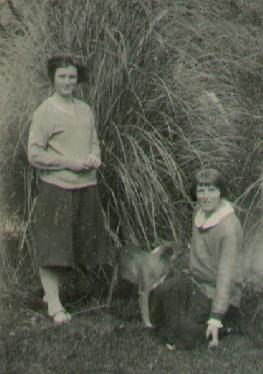 Eithne and Sheila, 1925. See full size.
---
St.Mary's school, Cambridge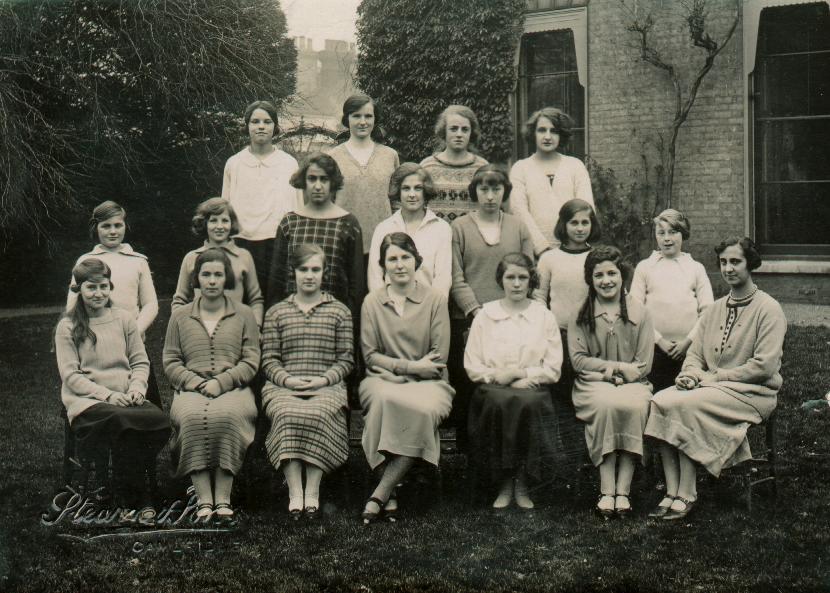 Eithne at school in St.Mary's, Cambridge, 1925 or 1926.
She is back row, 2nd from LHS.
The road in the background is Bateman Street.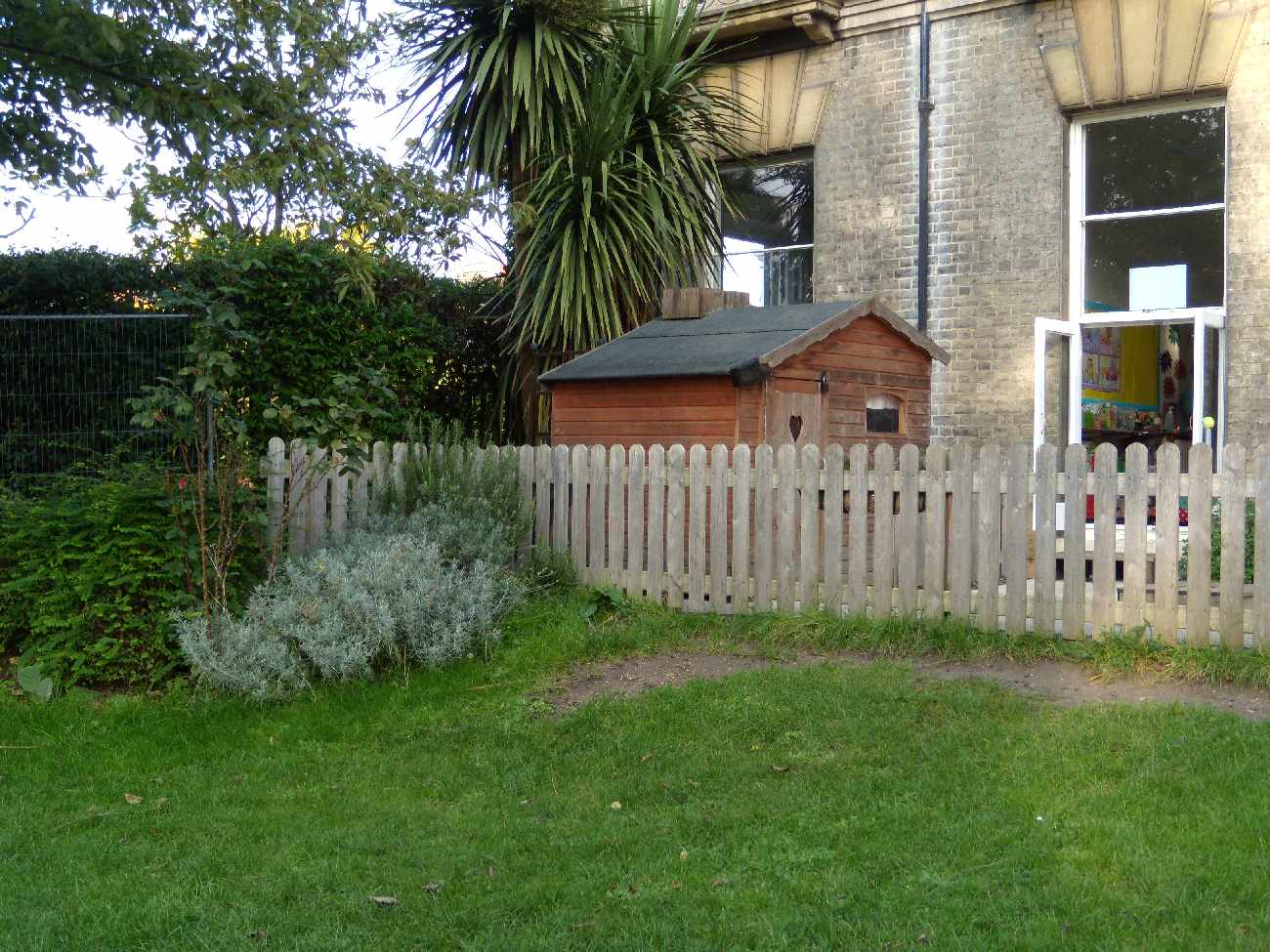 Photo of the same location at St.Mary's, Cambridge, in 2010.
See larger and full size.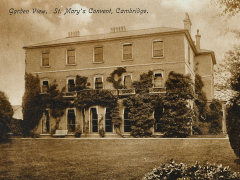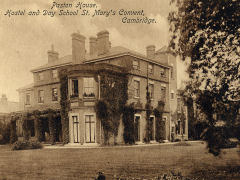 Old photos of St.Mary's school, Cambridge.
(Left) The Elms.
(Right) Paston House.
Think The Elms is the building above.
From here.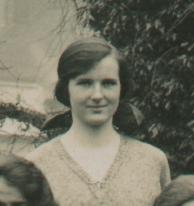 Close-up of Eithne from above.
---
1927-28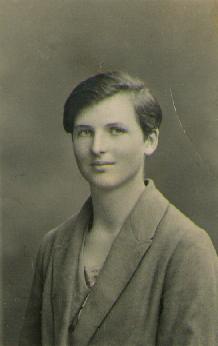 Eithne, passport photo, 1927.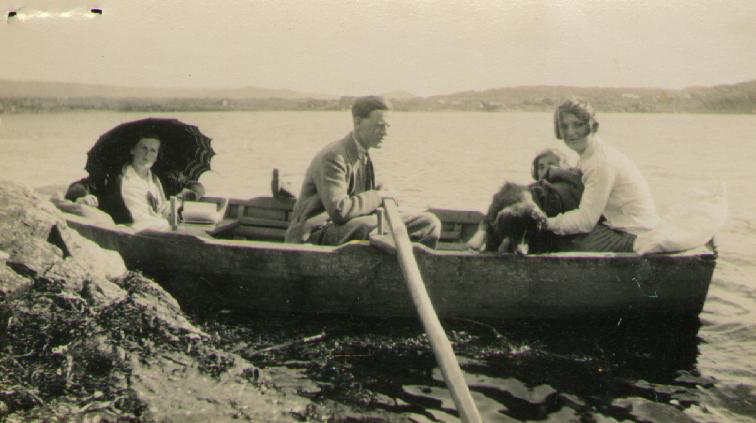 Cashel Bay, 1928.
(Left to Right): Una, (friend), (friend), Eithne (age 19).
---
Wedding, 1929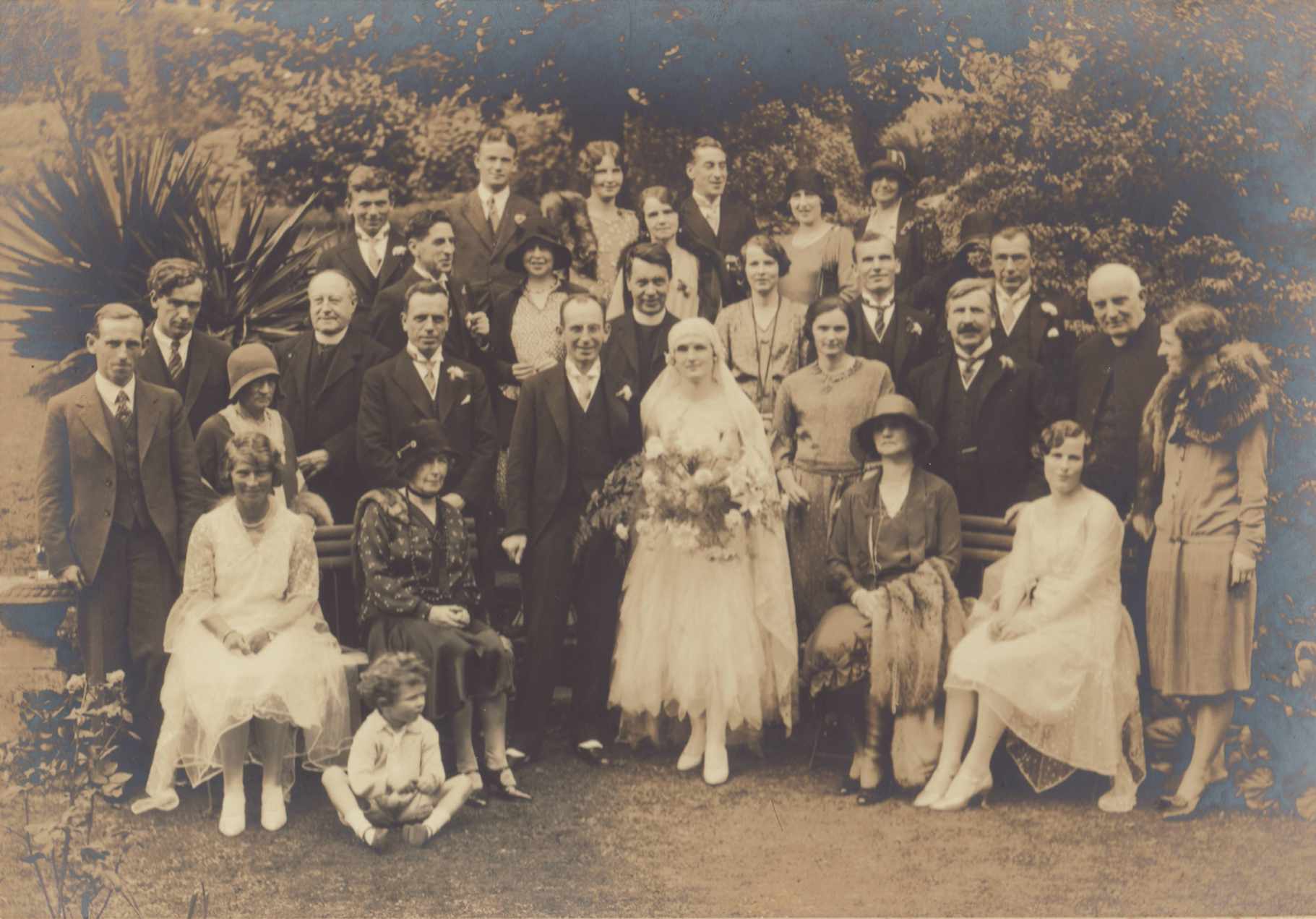 Dick and Eithne's wedding, 1929.
On Dick's side:
Emmet
,
Sighle
,
Nell
. Child in front: Would be
Ruaire Lavelle
(age 4).
Behind the couple:
Fr. Paddy O'Mara
.
On Eithne's side:
Pat
, James O'Mara, Agnes Cashel,
Una O'Mara
. Behind them:
Steen
,
Alec Spain
.
See
full size
.
---
I have long been scanning family photos and putting them on this site. Something amazing happened to one of them. Granny's 1929 wedding photo was taken in 2007 from my site
for use on Wikipedia
. (Which is fine with me, by the way.) For whatever reason, the consensus view of the editors on Wikipedia liked to use this picture to illustrate wedding-related articles. (Against what must be millions of alternative pictures.)
Life is very strange. Starting 12 years after she died of old age, Granny's wedding photo started being viewed by millions of people all over the globe, and became one of the most-viewed wedding photos in history. I'm sure she would be pleased!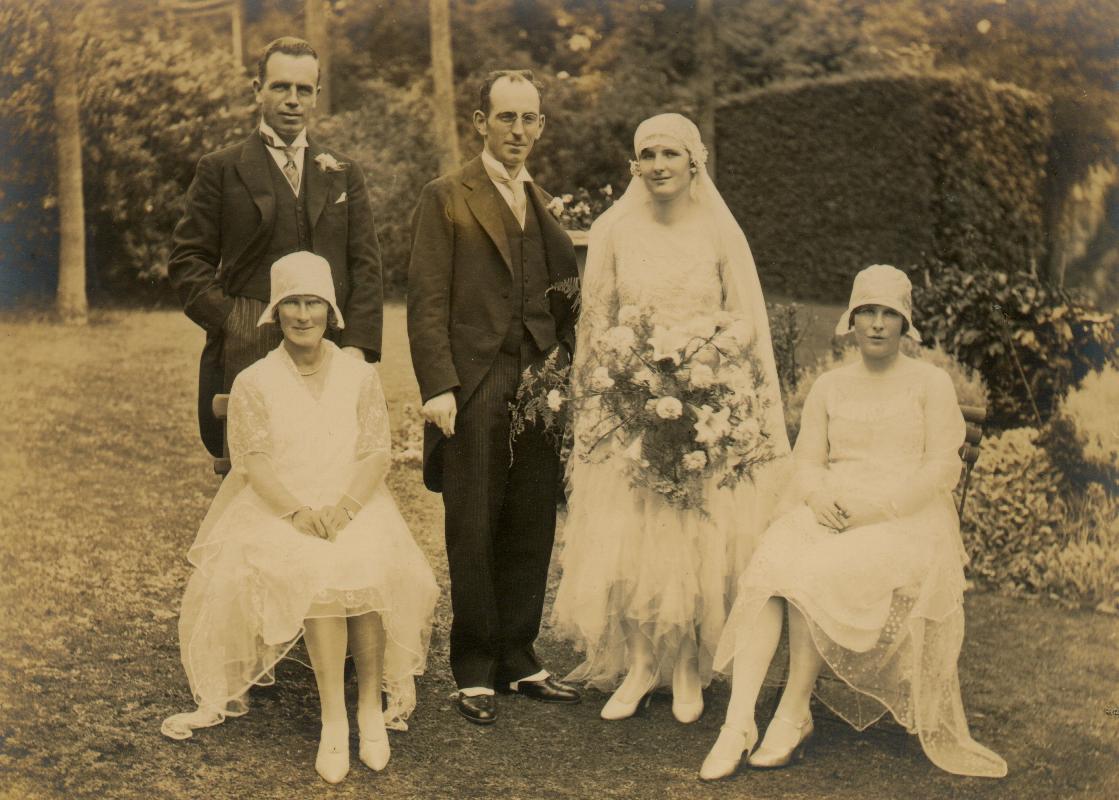 The photo of Dick and Eithne's wedding, 1929, that got used for Wikipedia.
Best man: Percy Mc Grath (a friend).
Bridesmaids:
Sighle Humphreys
(left) and
Una O'Mara
(right).
See
full size
.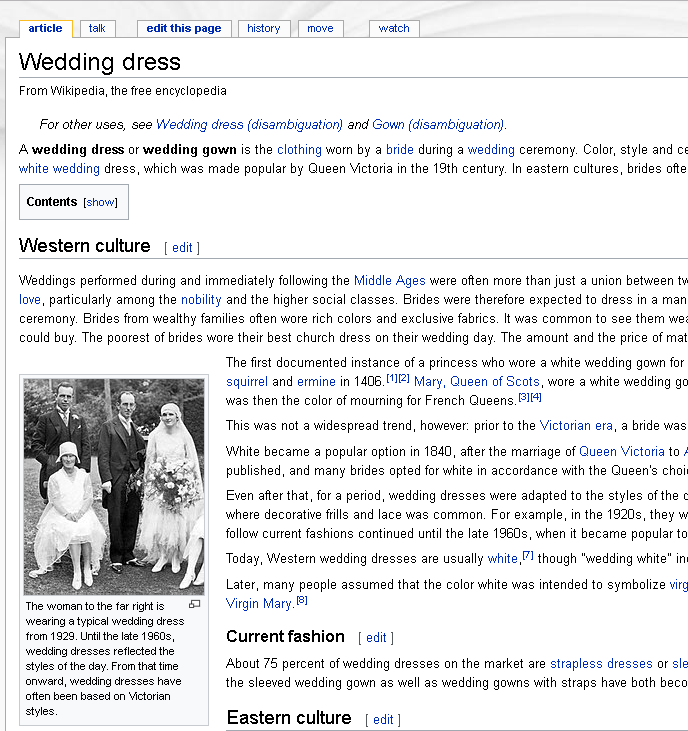 The
"Wedding dress"
entry on Wikipedia as at 2018.
Granny's photo was a core illustration of this Wikipedia page from 2007 to 2022.
Many, many millions of people will have seen it. Perhaps more than have seen any other Irish wedding picture in history.
---
After marriage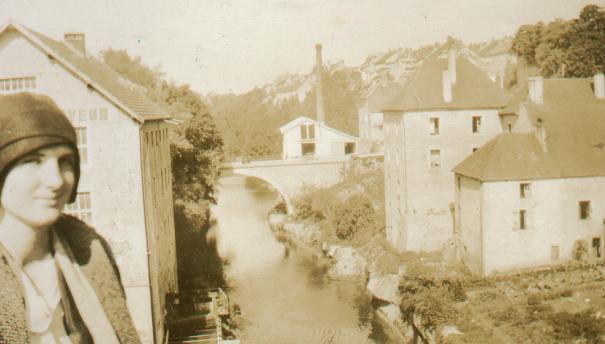 Eithne on honeymoon on the Continent.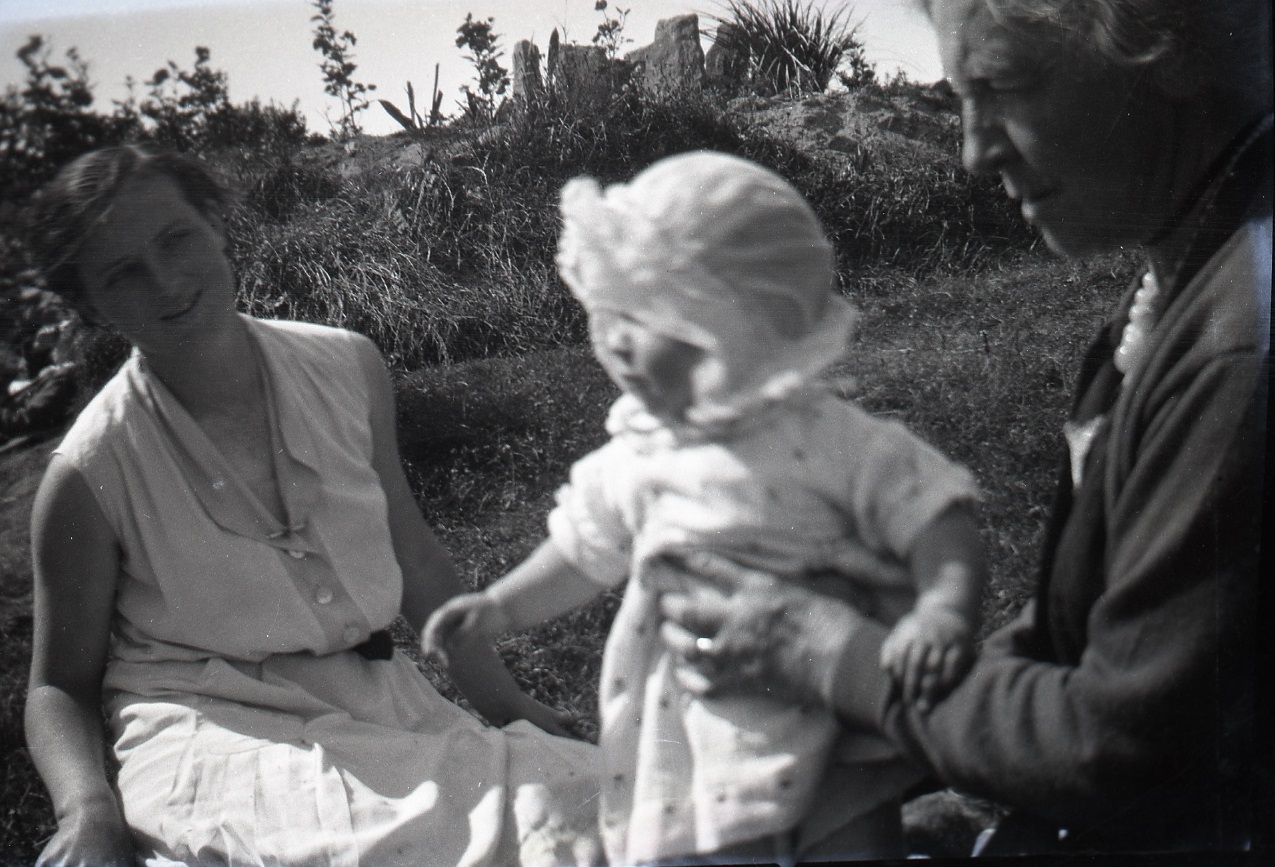 Eithne, Eoige, and think Nell, 1931.
This is [P106/599(6)].
See full size.
See other scan.