Gibbon of Aberdeen, Scotland
---
The Gibbon arms (with three scallop shells) were granted to
Gibbon of Rolvenden, Kent
in 1629.
Similar arms were granted to
Gibbon of Dorset
in 1681.
Our family is Gibbon of Aberdeenshire, Scotland.
They have no known connection to Gibbon of England.
However in the 19th century they were granted the right to use a version of these Gibbon arms.
The expense book of Arthur Augustus Gibbon records periodic payments of fees to the College of Arms for an Armorial Bearings Licence, various dates 1878 through 1893. Arthur Augustus Gibbon used the arms constantly.
The papers of our Gibbon family focused on the grant of Gibbon arms to Gibbon of Dorset in 1681. Though there is no known connection to our family.
Arthur Augustus Gibbon had the stained glass crest made in 1881, on the 200th anniversary of the grant of arms in 1681.
However, the Gibbon arms are older than 1681. Gibbon of Dorset are only one Gibbon family to whom the arms (or similar) were granted.
The motto: The motto used by our Gibbons is "Per Mare et Terras" ("By sea and land").
Our Gibbons, of Aberdeen, were a maritime family. I am not sure if this motto was invented for our Gibbons in the 19th century, or is older.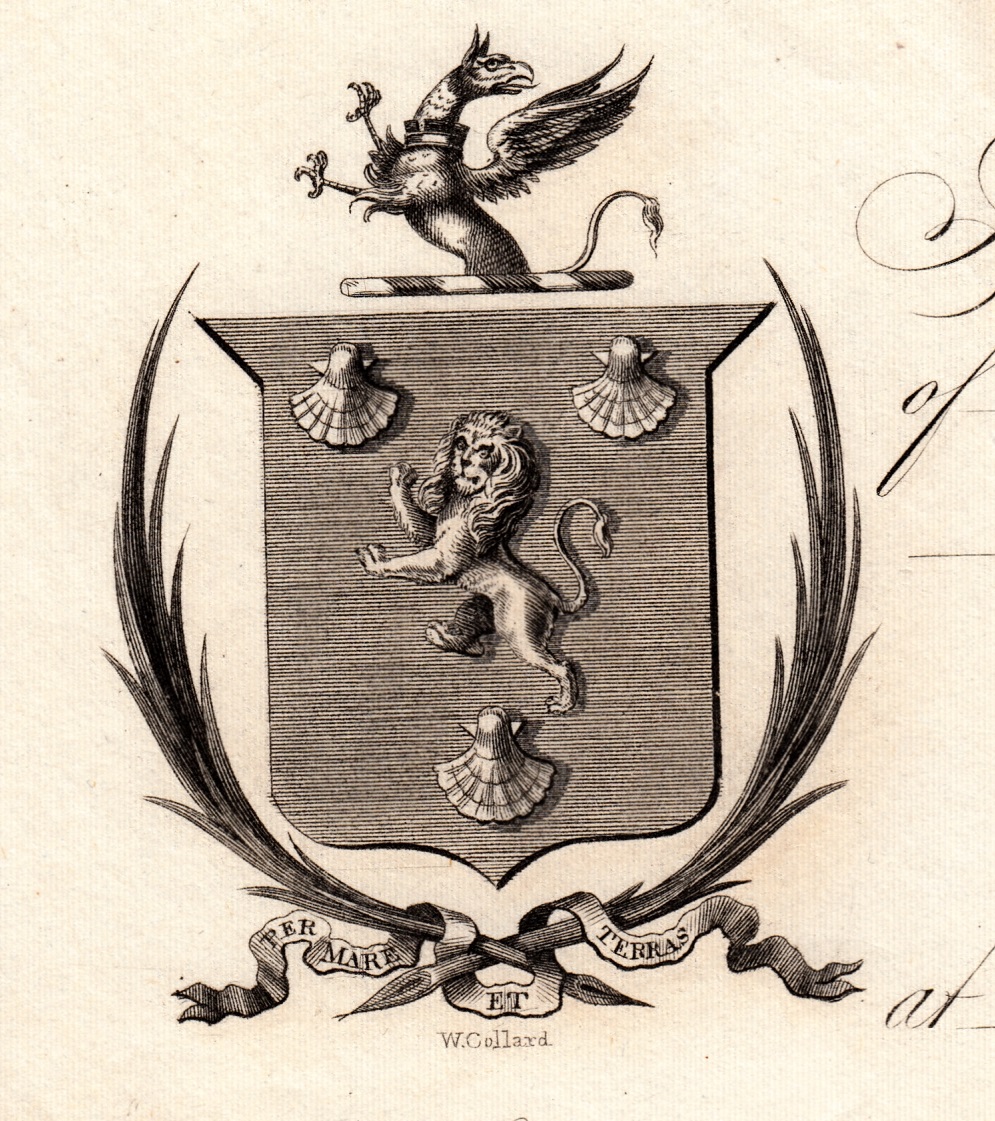 The Gibbon coat of arms. On paper.
There are multiple copies of this in
Gibbon papers
. Look like they are all cut out from some printed forms or notepaper with the Gibbon arms.
See
larger
and
full size
.
See
other photo
.
See
other version
.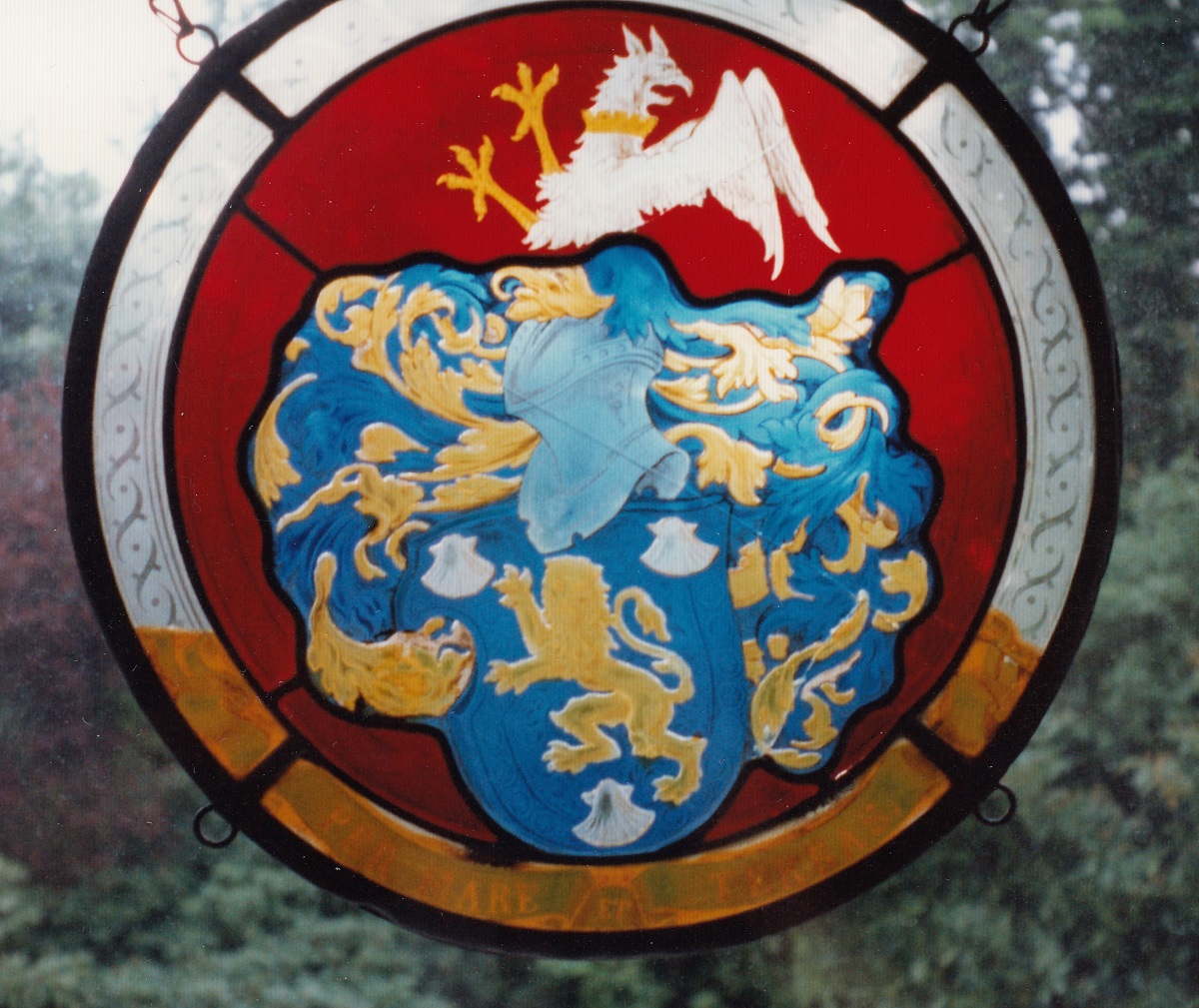 The Gibbon coat of arms.
Stained glass in our family.
Painted for Arthur Augustus Gibbon by "Herr Ziebert" in 1881.
See larger and full size.
See other shot.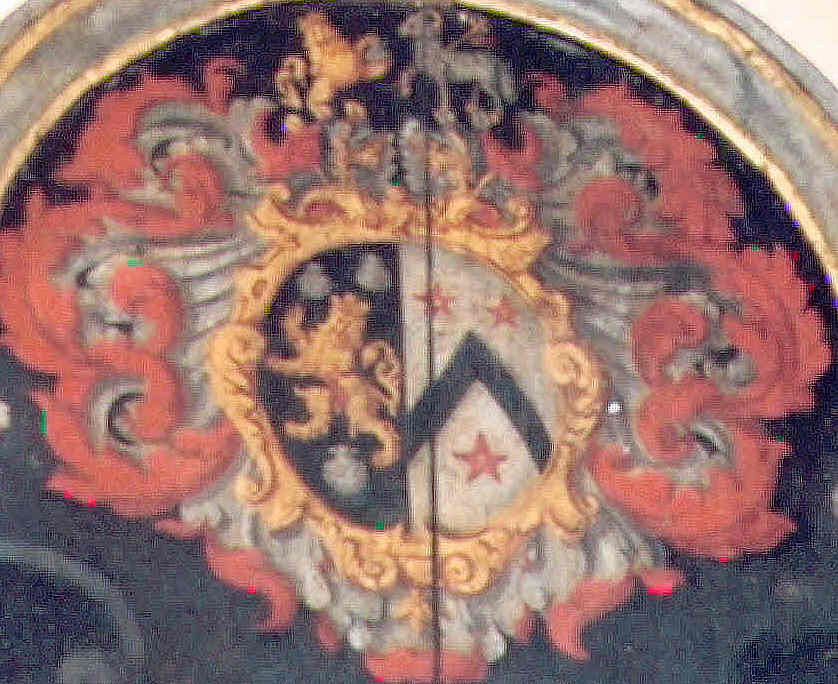 Arms of a Thomas Gibbons, dated 1660.
Christow church, Devon.
From Christine Gibbins.
---
Our family has no known connection to
Gibbon of England
.
We begin with:
Arthur Gibbon.
He was born in Echt, Aberdeenshire (W of Aberdeen, see map and map).
[Barbara Yates Gibbon family tree] says he was born in 1614. But this seems too early.
His son got married in 1729 (which is the first definite date in the family tree).
He left Echt and moved to Aberdeen city.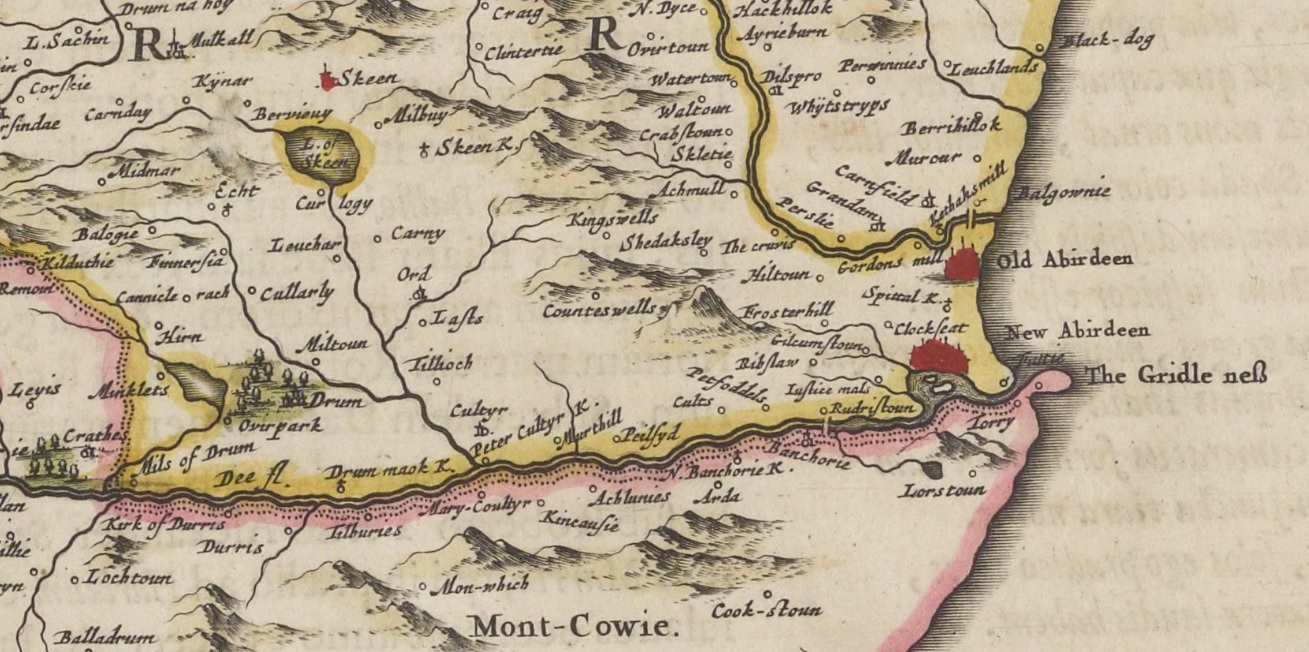 Extract from
map of 1654
.
Shows Echt (top left, near Loch of Skene) and Aberdeen and Torry (near Aberdeen).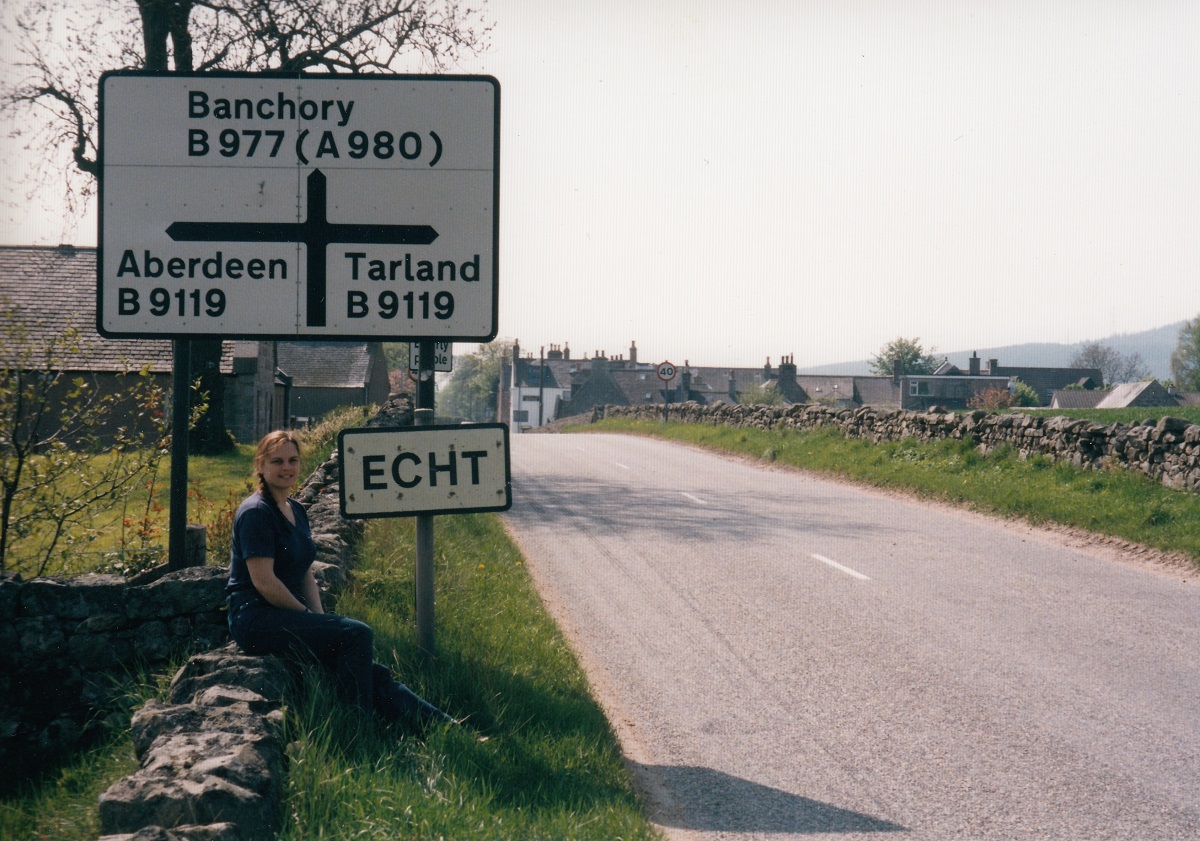 Echt, Aberdeenshire.
Photo 1998.
See larger and full size.


Street view of the same road into Echt.
A bit further out of town.
---
---
---
---